Back
Celebrate Wellness Through Meditation and Sound at Four Seasons Resort The Biltmore Santa Barbara
Luxury resort in Montecito, California offers wellness retreat, Peter Hess Singing Bowl Massage, Sound Healing Meditation, Happy Hour Silent Disco Yoga and more
April 24, 2019,
Four Seasons Resort The Biltmore Santa Barbara, a AAA Five-Diamond award recipient and California's premiere Four Seasons resort, will partner with Sattva Soul Retreats for a transformative day of wellness and healing on June 8, 2019. In addition, the Resort currently offers a new "Sound Mind Sound Body" massage at The Spa as well as Sound Healing Meditation and Happy Hour Silent Disco Yoga. Join the Resort for one of the many new wellness offerings created to motivate guests to disconnect to reconnect to the mind and body.
Sattva Soul Wellness Retreat
June 8, 2019 from 8:30 am to 1:30 pm
The Resort has partnered, for the second time, with Celine Wallace, international yogi, wellness expert and founder of Sattva Soul Retreats. The program, which is in partnership with lululemon and Santa Barbara Life & Style Magazine, begins with a Yoga Flow class followed by a Chakra Meditation. Attendees will have the opportunity to hear from renowned masters level psychologist and owner of the Mindful Eating Institute Petra Beumer about mindful eating. For brunch, attendees will enjoy a special plant-based meal envisioned by the Resort's Executive Chef Marco Fossati – standout menu items include Sunrise Organic Farm heirloom carrot tartare, fruit and vegetable ceviche and a vegan chocolate pudding. To close the retreat, magical Sound Bowl healer Lahila Oppenheimer will take attendees into an hour of "Magical Resetting and Renewing Sound Bath Healing." Following the retreat, attendees are welcome to stay and enjoy the Resort grounds as well as participate in Happy Hour Silent Disco Yoga at 5:00 pm. All attendees will depart the Resort with a luxury gift bag filled with the latest items in health and wellness. Mats provided by lululemon. However, attendees are welcome to bring their own, if they prefer.

"While we celebrate wellness and good living year-round, it's wonderful to take a day to focus on the mind, body and spirit," says Karen Earp, General Manager of Four Seasons Resort The Biltmore Santa Barbara. "Our partnership with Celine Wallace has proven to be an extremely successful one and we look forward to welcoming her back to the Resort this year."

To reserve a spot at the retreat click here.
Sound Mind Sound Body Massage
A full body massage is enhanced with healing sounds and vibrations by Peter Hess singing bowls, specifically designed for sound massage. The singing bowls are placed on the body while a certified therapist manipulates the bowls to create a blissful vibration and soothing sound that is harmonic and void of frequency jumping, ambient noises and unpleasant secondary tones. Peter Hess singing bowls are an alloy of twelve metals. Vibration quality of the sound from a bowl is mainly determined by high-quality bronze. The bowls also have additional metals with health benefits, which include:
Zinc – Efficient against states of stress
Meteor iron – Supports energy and activity
Bismuth – Supports the digestive system
Galena – Against arthritis
Pyrite – Strengthens the lungs
Healing through sound and vibration is known to reduce stress, improve concentration, reduce blood pressure, improve immunity, increased blood circulation, diminished joint pain, synchronise the brain hemisphere, remove mental and emotional negativity and enhance creativity. Call The Spa at 805 565 8250 to make a reservation. 80 minutes/110 minutes USD 275 /USD 375
A Meditative Journey Through Sound
May 4, 2019 at 10:00 am, June 22, 2019 at 10:00 am
Sound Healer Brandon Kaysen guides guests into a deep state of relaxation while playing an array of instruments including Tibetan and crystal bowls, didgeridoo, chimes and more. 60 minutes / USD 30. Call The Spa at 805 565 8250 to make a reservation.
Happy Hour Silent Disco Yoga
May 29, 2019 at 5:00 pm, June 8, 2019 at 5:00 pm
Participate in a Vinyasa yoga class mixed with free form, non-choreographed dance to energising tunes in the Resort's jungle gardens. Guests' will immerse themselves in the beauty and motion of yoga with a pair of noise isolating wireless LED headphones, which allow participants to hear the instructor as well as take a journey through sound. After class, guests are welcome to enjoy a glass of wine oceanside. 60 Minutes / USD 45 per person. Call The Spa at 805 565 8250 to make a reservation.



---
---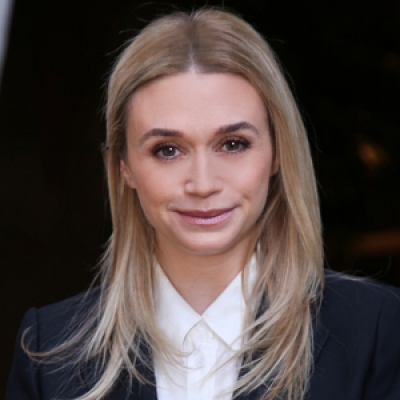 Emilie Plouchart
Director of Public Relations
1260 Channel Drive
Santa Barbara, CA 93108
U.S.A.
---
Four Seasons Resort The Biltmore Santa Barbara
PRESS KIT

Visit Four Seasons Resort The Biltmore Santa Barbara Website