Back
A Holistic Family Adventure at Four Seasons Sayan
From signature wellness experiences to adrenaline-fuelled adventures and exclusive cultural discoveries, they all embody #FSTakeYourTime moments.
Four Seasons Resort Bali at Sayan offers families an immersion into the island's rich, magical landscape and culture as soon as they step foot into the iconic resort. A truly spiritual location, Four Seasons Sayan provides a myriad of holistic activities the whole family can enjoy. Signature family experiences include:
Sacred Nap
Now, the whole family can be rocked to sleep like a baby. This afternoon 'air nap' suspended from the ceiling of the bamboo Dharma Shanti Bale in an AntiGravity hammock literally cocoons participants in the tranquility of the Sayan Valley. Nod off while listening to the sounds of nature and the life story of Buddha as told by the resort's resident wellness mentor, Ibu Fera. Deeply soothing and nurturing for all ages.
AntiGravity Yoga
The upside-down inside-out postures of AntiGravity Yoga get the adrenaline going and emit natural 'happy' hormones like serotonin, endorphins, oxytocin and dopamine, which boost mood and energy. Beginners will feel a great sense of achievement – and fun! – as they sway and swing themselves into inverted postures guided by our yoga master, using 'aerial silks' made from the same material as for the Cirque de Soleil and parachutes. The perfect family yoga class!
Private Rafting
The Four Seasons Private Rafting experience is suitable for children aged 7 and above, and is as scenic as it is fun. The two-hour journey is a leisurely ride through Class III rapids, and there's even a part where rafters can hop out and float down the river on their backs. The tour conveniently lands directly at Riverside Pool, where a hearty lunch awaits.
Village Walk or Cycling Tour
Our local Sayan village guide takes guests through the natural landscapes and into the heart of the surrounding Balinese community. The 60-minute walk visits a local home to meet three generations of the same family as well as their farm animals: pigs, chickens and ducks. The 60-minute cycling tour goes through rice fields into the back lanes of the nearby village.
A Day in a Life of a Balinese Rice Farmer
Children will never want to leave a grain of rice on their plate after spending a Day in the Life of a Balinese Rice Farmer. Also available as a half-day activity, this experience starts with a private guided walk on riverside jungle paths and picnic breakfast in a rice field pavilion, before helping local farmers plant rice. As the reward for this hard labor, enjoy a traditional bathing ritual at Sacred River Spa, with an invigorating river-stone scrub followed by a soothing Balinese massage using warm ginger paste on the lower back. Savour an authentic farmer's lunch of nasi campur and watch the kids enjoy every bite. (During the parents' spa treatment, children under 5 years old will be escorted to Pici Pici Kids Club, while older children will have the choice of massage, manicure or pedicure).
Sokasi
Our team at Sokasi will also inspire a love of cooking at any age with a kids' class daily featuring a selection of fun and easy recipes, such as 'watermelon pizza'.
Pici Pici
Fun, discovery and entertainment for children aged 4 to 12 years old, giving parents some downtime and an opportunity to enjoy the Resort's 'grown-up' facilities. Meaning "little snail" in Balinese, Pici Pici offers a creative and culturally enriching program across a range of sports, adventure-based games, imaginative play, and arts and crafts.
---
---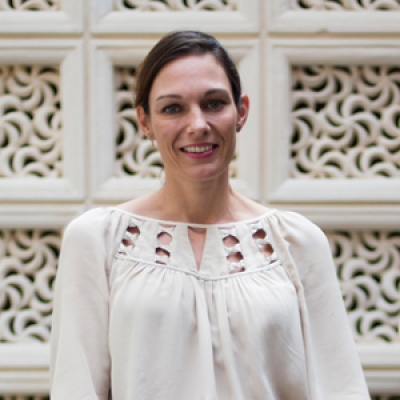 Marian Carroll
Regional Director of Public Relations and Communication

Jimbaran, 80361
Indonesia
---
Four Seasons Resort Bali at Sayan
PRESS KIT

Visit Four Seasons Resort Bali at Sayan Website