Back
Let it Glow: Holiday Events and Culinary Experiences Shine a Light on Craftsmen at Four Seasons Hotel Seattle
Pop-up shops, seasonal crafts, and special holiday dinners abound
October 10, 2017,
Four Seasons Hotel Seattle offers a calendar of rich holiday events and experiences to bring everyone closer to loved ones this festive season.
From "A Year of Spa" and a "Holiday Wreath Workshop" to the highly-anticipated Family Thanksgiving Buffet in the Ballroom and Moët & Chandon New Year's Eve Bash at Goldfinch Tavern, these experiences make unique memories (and gifts!) that will leave lasting impressions with those on one's list.
For reservations and more information, visit the Hotel online or follow along with the hashtag #FSHolidays.
Holiday Happenings
Best Chefs You've Never Heard Of
Sunday, November 12, 2017, Ballroom, 6:00 pm; USD 75, tickets
Experience the hidden talents of chefs who run the show behind-the-scenes for eight local restaurants, from Hitchcock to Adana, Salare, Lark, No Anchor, Navy Strength and more in a culinary show-down hosted by Chefs Ethan Stowell and Joe Ritchie.
Holiday Wreath Workshop with Sal Floral Design
Sunday, December 3, 2017, Cypress Room, 4:00 to 5:00 pm, USD 99
Create a holiday wreath to take home with the designer behind the Hotel's stunning floral displays.
Holiday Craft Cocktail Class
Wednesday, December 13, 2017, 6:00 to 7:30 pm, USD 25
Meet the craftsmen of the Hotel and Goldfinch Tavern's bar program and partake in a tasting and live demonstration featuring three seasonal cocktail recipes before mixing up one's own.
Holiday Harpist Bronn Journey
Friday, December 8, 15 and 22, 2017, Lobby, 3:30 to 5:00 pm
12 Days of Panettone and Prosecco
December 13-24, 2017, Lobby, complimentary for Hotel guests and residents
Enjoy a sweet selection of panettone daily featuring rotating flavours such as chocolate, spiced chestnut, tart cherry, Mom's fruitcake or spiked with brandy and rum.
Kids' Cookie Decorating Class with Pastry Sous Chef Gigi Ramirez
Saturday, December 16, 2017, Cypress Room, 3:00 to 4:00 pm; USD 15
Round up the kids, enjoy a cup of hot cocoa and decorate festive sugar cookies. If thoughtful holiday gifts for the grandparents are needed, take a couple to go!
Adult Gingerbread House Decorating Happy Hour
Tuesday, December 19, 2017, Sycamore/Cypress, 6:00 to 8:00 pm, 21+; USD 40
Wear a favourite holiday sweater, listen to festive music, sip on boozy drinks and decorate gingerbread houses with friends. Winning decoration goes home with a gift card to continue the holiday happiness in Goldfinch Tavern.
Shopping and Gifting
Spaliday with Four Seasons Package
November 15, 2017 - January 31, 2018
Head to The Spa at Four Seasons to escape the holiday bustle. Experience overnight accommodations and a seasonal pedicure and complimentary cocktail. Leave feeling refreshed and ready for the all the celebrations ahead.
Year of Spa
The Spa at Four Seasons, starting at USD 1,650
Gift a Year of Spa and your recipient enjoys a massage a month. The series can be either a package of 50 minute or 80 minute massages.
Pumpkin Berry Spice Facial
The Spa at Four Seasons, USD 175
This facial uses organic products from Eminence and includes a cleanse; yam and pumpkin pro peel to smooth the skin; masque, and moisturizing treatment.
Mark Ryan Winery: Sip & Shop Pop-Up
Saturday, December 9, 2017, Goldfinch Tavern, wine packages starting at USD 89
Enjoy complimentary sips from the latest wines of award-winning Mark Ryan Winery, while getting the opportunity to purchase their sought-after Holiday Wine Packages.
Holiday Dining
Celebrate the holidays with Goldfinch Tavern's special Thanksgiving Feast, Christmas Eve Dinner and New Year's Day Brunch, as well as these seasonal favourites:
Family Thanksgiving Buffet at Four Seasons
Thursday, November 23, 2017, Ballroom, 12:00 noon to 6:00 pm
Adults, USD 95; children ages 3-12, USD 35; plus 22 percent banquet service charge
This event includes Northwest fall fixings and indulgent extras such as seafood towers and a bottomless Mimosa and Bloody Mary bar Buffet reservations include complimentary access to the Football Lounge, photo booth station, kid's lounge and more.
Christmas Day Feast
Monday, December 25, 2017, Goldfinch Tavern, 2:00 to 9:00 pm
Adults, four-course menu, USD 125; pair with wine for USD 45; children ages 3-12, USD 35
Moët & Chandon New Year's Eve Bash
Sunday, December 31, 2017, Goldfinch Tavern, two seatings: 6:00 pm and 9:00 pm
USD 95 first seating, four-course menu; USD 125 second seating includes five-course menu, DJ, champagne toast, party favours to ring in the New Year
Reservations are required for all holiday dining and events. Contact Reservations at 206 749 7070.
---
---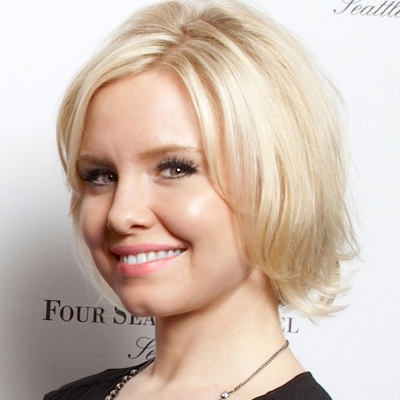 Crystal Southcote
Digital Media Manager
99 Union Street
Seattle, Washington 98101
U.S.A.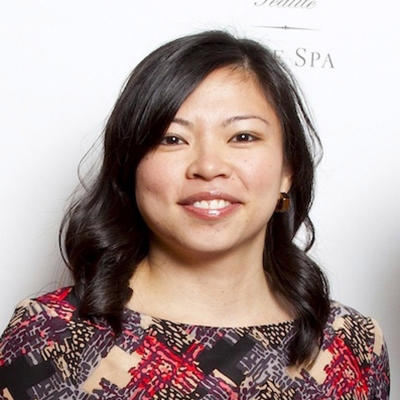 Meg Paynor
PR Consultant
99 Union Street
Seattle, Washington 98101
U.S.A.
---
Four Seasons Hotel Seattle
PRESS KIT

Visit Four Seasons Hotel Seattle Website