Back
Floral Architects Delinger + Radovich Create Pacific Northwest Holiday Display at Four Seasons Hotel Seattle
December 3, 2019,
Four Seasons Hotel Seattle announced its new artistic holiday designers for the festive season, Donaldo Radovich and Sebastian Delinger of Delinger & Radovich. Since December 1, 2019, guests and locals can walk into a Pacific Northwest-inspired, mid-century modern festive display.
As winter settles in the Pacific Northwest, colours of cinnamon and sage mixed with evergreens, junipers and teal tones are showcased against the cool greys of the waterways and towering mountain ranges in the distance.
"When people walk in the Hotel, we want to give them to experience of feeling like they have not walked inside," says Radovich. "They've walked into our world of design using the elements that we find around the Pacific Northwest."
"The holidays are when we celebrate life with the people we love," says Delinger. "It's also a highly creative time for us where we come up with new ideas and concepts. For Four Seasons, we want to utilise everything we've learned on our journey to create a very authentic Pacific Northwest experience for guests of the Hotel and locals alike."
About Donaldo Radovich
Seattle-born floral architect and designer Donaldo Radovich has spent his career immersed in art and design, creating floral events and installations across the globe.
Tokyo, Sydney and London have been home for Radovich and his unique, artistic and wonderfully floral creations. Known for his originality, technical skills, excellent use of colour and total concept design, he has designed and created numerous events, installations and floral works of art for royalty, celebrities, fashion designers, magazines, television and some of the most prestigious venues in the world.
Inspired by Japanese design, European trends and American lifestyle, Radovich has returned to Seattle to pursue his passion for creating floral installations and events, bringing with him the experience and knowledge he has collected from his life and work abroad.
About Sebastian Delinger
Sebastian Delinger began his career as a chef in the mid-1990s, but later joined forces with Radovich in 2001, initially assisting in the installation of window displays, flower arrangements, and instructing floral design courses.
Delinger's interest and natural ability in floral artistry soon blossomed into a full-time partnership and his nearly 20 years of experience in floristry has seen him creating elaborate creations and installations with numerous top designers and A-list clientele around the world.
"I am used to seeing Christmas trees in beautiful shades of green. However, back in the 1960s and 1970s there used to be different coloured Christmas trees, from metallic colours to beige. I remember as a child going to Frederick and Nelson for our yearly pictures with Santa and going to The Bon Marché and being so excited to see their Christmas displays," recalls Radovich, as he talks about the former major department store in downtown Seattle.
"We're hoping to bring that feeling back to the Four Seasons, where people walk in and can't wait to tell someone about it; or be excited to see it and get that photo in front of the tree," he continued.
Four Seasons Hotel Seattle Holiday Decor
Very fragrant juniper with berries and cedar is used in the entrance and spread throughout the displays for a sensorial experience of sight and smell. Underneath the spiral marble staircase that leads to the Ballroom and the Hotel's's event space, a large tree, towering birch trees and other surrounding trees will create a mini forest.
"We utilised pieces right out of nature for that winter feeling: autumnal leaves in a dark rust colour or still slightly golden and just hanging on; lichen covered magnolia branches; and Japanese maple," describes Radovich. "We also used preserved foliage that is treated by using a special process that the Japanese do using oils and different techniques to keep the freshness."
Also, at the entrance will be two sculptural lighting features in a stone look created by Delinger.
"I am very excited to be using this piece of art. There is a lighting fixture in the middle making it appear that all the different elements will be floating. It's decorated with a garland of foliage and ties in very nicely with everything in the lobby," says Delinger. "We want guests to come in and see something unexpected and be surprised."
In the main lobby, there are three architectural panels using wood, branches, moss and autumnal leaves such as birch, pine and juniper winterised to a golden brown.
"After living many years abroad in many different countries, I'm happy to be back with Sebastian in Seattle, my hometown, and to start a new holiday tradition with Four Seasons and the Seattle community," says Radovich.
---
---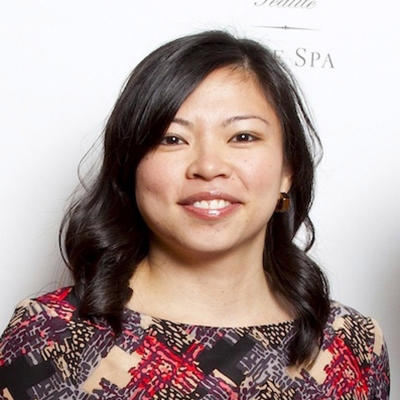 Meg Paynor
PR Consultant
99 Union Street
Seattle, Washington 98101
U.S.A.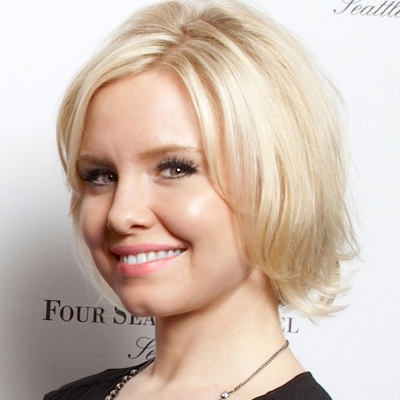 Crystal Southcote
Digital Media Manager
99 Union Street
Seattle, Washington 98101
U.S.A.
---
Four Seasons Hotel Seattle
PRESS KIT

Visit Four Seasons Hotel Seattle Website