Back
Stroll Amid Gardens and Sculptures at Sensei Lanai, A Four Seasons Resort with a Self-Guided Art Guide
Resort launches online guide to outdoor sculpture collection
June 29, 2021,
Hawaii, Lanai (Sensei), U.S.A.
Encompassing rolling hills, tropical greenery and unimaginable natural beauty, Sensei Lanai, A Four Seasons Resort is the very picture of serenity and tranquillity. The 24-acre (10 hectare) sanctuary offers an ideal setting where guests can commit to a personal wellness journey. Resort guests can now access an online art guide, which showcases an outdoor sculptures collection designed to encourage creativity, stimulate self-reflection and enhance relaxation.
The Art Walk puts a guided tour around the Resort's beautifully landscaped grounds in the palm of one's hand. The online piece provides a map to direct guests through the gardens, with information on each sculpture, unique points of view and little-known facts about the artists.
The curated collection of outdoor art installations by a leading roster of international sculptors has been specially chosen and placed to inspire, delight and enrich each guest's personalised Sensei experience.
Here are a few of the collection highlights:
Fernando Botero – The Columbian artist's signature style of creating sculptures with exaggerated and inflated features, suggesting political criticism and satire, coined a new term in the art world: "Boterismo." Seated peacefully with her legs folded to one side, Donna Seduta (2001) looks demurely west across the Pacific Ocean, calmly holding an uneaten apple in her right hand. Additional works on site include Reclining Woman (1992, 1993, 2003), Woman on Horse (2011), Adam and Eve (2003) and Dancers (2012).
Jaume Plensa - The Spanish artist's works are displayed in a number of public spaces across the globe. Frequently incorporating linguistic elements from different alphabets, Plensa's work utilises language as a metaphor and finds inspiration in the human figure as a universal symbol, seeking viewer participation. Heart of Rivers (2016) is a collection of seven seated men, self-portraits of the artist, covered in the names of great rivers in raised relief.
A second piece, Talaia (2016) or watchtower in Catalan, made of fiberglass-reinforced polyester and marble dust, is a white sculpture of a young girl's head. Plensa's pieces with a human element often showcase eyes closed, a call to look inward to understand oneself honestly. Playing with proportions, his giant sculptures of faces are often elongated, to convey a sense of spirituality and weightlessness and encourage questions about how space and perspective shape the world.
Marc Quinn – Based in London, the British contemporary artist's work explores "what it is to be human in the world today" through subjects including the body, genetics, identity, environment and the media, using a variety of traditional and non-traditional materials. The sensuality found in nature is highlighted in Burning Desire (2017), a painted bronze sculpture representing an orchid, which invites us to experience it as a bee would in search of pollen or nectar.
Along with the outdoor sculptures, the Resort features a collection of contemporary works, including pieces by such artists as David Ellis, Miya Ando, Haure Shimomoto, Sky Pape, Brooks Shane Salzwedel and Lauren Collin among others.
To access the Sensei Lanai, A Four Seasons Resort Art guide, click here or download it from the Four Seasons Mobile App.
---
---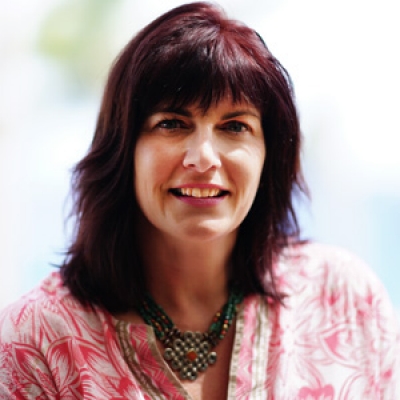 Lori Holland
Director of Public Relations
6100 Center Drive, Suite 1250
Los Angeles, CA 90045
U.S.A.
---
Sensei Lānaʻi, A Four Seasons Resort
PRESS KIT

Visit Sensei Lānaʻi, A Four Seasons Resort Website