Back
Sensei Lanai, A Four Seasons Resort Unveils Optimal Wellbeing Program
Sensei and WHOOP bring together real-time health data and expert analysis
February 16, 2021,
Hawaii, Lanai (Sensei), U.S.A.
These extraordinary times have served to reignite the global health conversation, giving way to people becoming more cognisant than ever of vulnerability to illness and the necessity for self-care. Sensei Lanai, A Four Seasons Resort unveils its Optimal Wellbeing Program in partnership with WHOOP, the human performance company. This newly enhanced program is a deep lifestyle analysis designed to inspire an optimal self via heightened awareness and experiential learning that are brought together into understandable and actionable insights by the Sensei Guides who are experts in their fields. At the heart of the program is the Sensei Way, which distils preventive health science, data and research into three simple paths for everyday living: move, nourish, and rest.
Sensei's Optimal Wellbeing Program is an augmented wellness experience that integrates intention, health metrics, lifestyle, and long-term wellbeing vision set against rolling hills, tropical greenery and unimaginable natural beauty. The program consists of custom, evidence-led practices supported by technology to seamlessly connect each guest with their health information and provide knowledgeable interpretation for each guest's unique needs and goals. This new digital platform provides personal data and insights from Sensei and the WHOOP Strap 3.0 wearable device.
Stays, with a five-night minimum, include:
Pre-arrival questionnaire to establish program preferences
Pre-arrival call orientation and itinerary builder
Exclusive Sensei x WHOOP Strap 3.0 shipped in advance of arrival so that guests can begin tracking their metrics in the Sensei Portal (includes one-year subscription)
Access to the Sensei Portal, a digital communications tool to track personal data points throughout one's stay and post-visit
Three private Sensei Guide sessions for detailed analysis and collaborative goal setting with ten move-nourish-rest assessments including body composition, grip strength, functional movement and oxygen intake
Three private optimisation sessions on movement, nutrition, and mindfulness
One 120-minute thermal body mapping experience or featured massage of choice in a private spa hale
One blood biomarker diagnostic
USD 500 credit per participating guest towards the Experience Menu, a collection of more than 60 different activities and services including the spa, Lanai Adventure Park, island exploration and more
Unlimited classes from the activity calendar
Concluding My Plan session to help power actionable steps, including a personalised Guide to Growth report, for use upon departure
Transportation to Four Seasons Resort Lanai, beach access and signing privileges
Luxurious Four Seasons room and round-trip airfare from Oahu on Lanai Air
WHOOP provides personalised, actionable feedback and tracks key metrics like heart rate variability, resting heart rate, respiratory rate, and sleep staging with industry-leading accuracy. While visualising biometric data can be helpful, the true value of this program comes from contextualising the information within the bigger picture. Every data point is evaluated in relation to an individual's unique variables and circumstances. The Sensei Portal applies a systematic approach to wellness by examining how all elements combine to influence lifestyle, versus simply confronting challenges in a vacuum. The portal displays member health data with radar diagrams of move, nourish, and rest, which reflect the balance and interdependency of each path's dynamic pieces. The diagrams reveal how optimisation of any system requires strategic coordination of all its components. The portal's simplified display of aggregated data provides timely education and empowerment for those seeking improved wellbeing via self-care.
The data-rich wellness experience includes a blood biomarker diagnostic administered by MODO MD (Maui Mobile Doctor). With results available in 10 minutes, the fasted blood glucose and lipid panel findings are used to enhance and identify areas of opportunity during the one-on-one nutrition session with a Sensei Guide. While included in the Optimal Wellbeing Program, the blood marker testing is available as an add-on service for all other guests.
Reservations require a minimum 14-day advance notice to allow for optimal data collection in preparation of guest visit and personalised programming.
About WHOOP
WHOOP, the human performance company, provides a membership for 24/7 coaching to improve health. The WHOOP membership comes with free hardware (the new Whoop Strap 3.0), a coaching platform designed to optimise behaviour, and a community of high performers. WHOOP members range from professional athletes and Fortune 500 CEOs to fitness enthusiasts and endurance competitors to executives and military personnel. Studies show WHOOP can positively change behaviour, increase sleep, and improve physiological biomarkers. Founded in 2012, WHOOP is based in Boston and has raised more than USD 200 million in venture capital.
---
---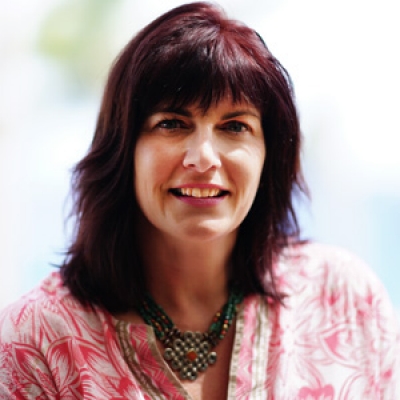 Lori Holland
Director of Public Relations
6100 Center Drive, Suite 1250
Los Angeles, CA 90045
U.S.A.
---
Sensei Lānaʻi, A Four Seasons Resort
PRESS KIT

Visit Sensei Lānaʻi, A Four Seasons Resort Website