Back
Celebrate the New Journey of Parenting with a Babymoon at Sensei Lanai, A Four Seasons Resort
Activities and amenities perfectly suited to this special time of partnership
March 9, 2022,
Hawaii, Lanai (Sensei), U.S.A.
Sensei Lanai, A Four Seasons Resort is the ideal destination for couples seeking once last escape before welcoming a new addition to the family. Encompassing rolling hills, tropical greenery and unimaginable natural beauty, the adults-only wellness resort is the very picture of serenity and tranquillity nestled on the pristine Hawaiian island of Lanai. Along with a gorgeous setting, couples can take advantage of supportive, nourishing, and relaxing activities and amenities perfectly tailored to expectant parents.
The 24-acre sanctuary balances purpose with play, offering a variety of experiences, from well-being consultations and fitness classes to spa treatments and island adventures, designed to meet guests at any point of their wellness journey. The Sensei Way, a philosophy focusing on the paths of movement, nourishment, and rest, helps align actions with intentions, whether preparing for a new environment a baby brings or spending quality time together as a couple.
A babymoon souvenir greets couples upon arrival, a logoed onesie and bib for parents-to-be to carry home. A spacious guest room is home base, featuring a luxurious Four Seasons signature bed. A good night's sleep or nap is enhanced by the addition of a pregnancy pillow ensuring comfort is at the ready all night long.
During the day, gain access to the expertise of a trained team of Sensei Guides and wellness practitioners who hold advanced degrees in their respective fields. Spa and fitness practitioners have also spent hundreds of hours attaining relevant certifications in everything from maternity spa treatments to functional movement, yoga and Pilates. The Guides and other wellness practitioners consult with and are mentored by Sensei's co-founder, author and world-renowned oncologist, Dr. David Agus.
While the team recommends the Discover Sensei package, which includes daily 1:1's and preferred pricing for wellness and spa services, below is a sampling of some of the team's favourite experiences for expecting couples:
Hapai Aquatic Bodywork (Prenatal): Nurture connectivity and enhance serenity while floating weightless in the comforting embrace of a private outdoor hale pool. During the session, be rhythmically moved, safely stretched and gently massaged. The buoyancy and warmth of the water decompress the spine, loosen joints, and relax muscles, creating a freedom of movement that eases anxiety and liberates tension.
Hapai Mother (Prenatal): Thoughtfully designed to nurture and support both expectant mother and baby, this gentle prenatal massage focuses on easing stress, tension and discomfort specifically from pregnancy.
Couples Massage: Promote harmony and healing by sharing a synchronized tandem massage. Any treatment on themenu of services can be performed side-by-side. Properly relaxed, couples will then retreat into a luxurious Hale for time to reconnect to each other.
Custom Facial: Simple and nourishing facials are perfect for skin that may be affected by hormonal changes. Natural, chemical-free ingredients combined with circulatory and lymphatic massage techniques lift and tone facial muscles, reduce bloating, improve circulation, and help to alleviate headaches and muscle tension.
Fitness 1:1: During this tailor-made workout, discover techniques to adapt routines to maintain strength, mobility and endurance.
Nutrition 1:1: Examine daily eating habits and work with a nutrition specialist to build strategies for the changing nutritional needs throughout the different stages of pregnancy.
Meditation 1:1: Enjoy a guided meditation designed uniquely around the challenges and opportunities facing soon-to-be parents.
Private Yoga Instruction: Open the body and calmly connect breath and movement, while learning how to effectively modify postures to maintain a safe practice during and after pregnancy.
For nourishing the body, refuel and recharge at Sensei by Nobu with delicious meals that combine flavour, optimal health benefits and locally grown ingredients – including from Sensei's on-island sustainable farm. Enjoy Chef Nobu Matsuhisa's classics such as Miso Cod, Chilled Udon Noodles or a Koele Burger as well as menu selections that incorporate Sensei's nutritional (Nourish) philosophy such as Roasted Kampachi, Tofu Hot Pot or Sensei Farms Gazpacho. Signing privileges at the dining outlets at Four Seasons Resort Lanai are also available.
Guests can also dine poolside, an oasis away from the world surrounded by verdant gardens. The saltwater pool and two lap lanes provide space for swimmers to glide. Four Seasons pool attendants regularly offer ice water, chilled towels and amenities.
Guests seeking a bit of adventure will likely appreciate the flexible nature of a Guided Sensei Experience package which includes a daily wellness credit applicable to a sunset or snorkel sail, a round of golf at the Signature Manele Golf Course, or island exploration to discover Lanai's rich history with cultural programs and island. Guests also enjoy guided wellbeing consultations and relaxing spa treatments as well as access and beach service at Hulopoe Bay at Four Seasons Resort Lanai.
---
---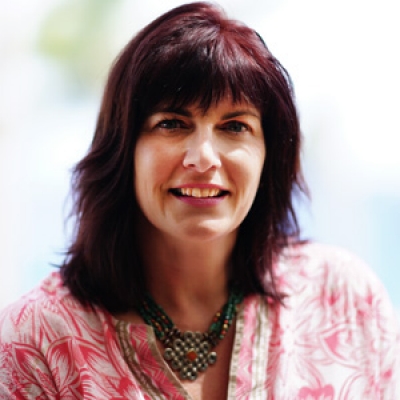 Lori Holland
Senior Director of Public Relations
6100 Center Drive, Suite 1250
Los Angeles, California 90045
USA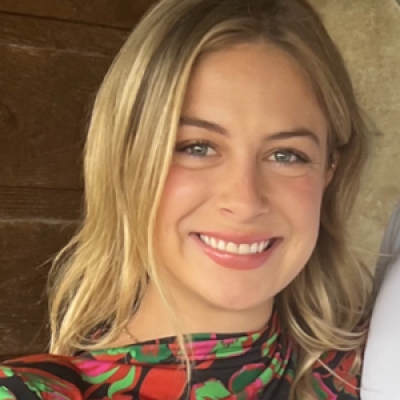 Anna Peirano
Digital Marketing Manager

Lanai, Hawaii 96763
USA
---
Sensei Lanai, A Four Seasons Resort
PRESS KIT

Visit Sensei Lanai, A Four Seasons Resort Website