Back
At Sensei Lanai, A Four Seasons Resort, Couples Can Grow Well Together
Create a romantic Hawaiian escape just for two
January 18, 2023,
Hawaii, Lanai (Sensei), U.S.A.
Whether seeking a relationship reset, a chance to reconnect or simply an opportunity to relax and reenergize together, Sensei Lanai, A Four Seasons Resort provides a lush and serene adults-only sanctuary for a rewarding couples' retreat.
"We have seen an increasing number of couples book our Optimal Wellness Program together," says Skyler Stillings, Sensei Guide, Exercise Physiology. The package offers a deep dive into health and wellness, combining data analysis and a customized five-night structured itinerary to develop daily practices and actionable steps during the stay and at home. She continues, "They often do several sessions and classes separately, but then enjoy a spa treatment together in our amazing hale. At the end, some will opt for a shared My Plan session, where guides review strategies to take home. Guests have found this helpful to understand and support their partner as they continue their progress. For example, one guest discovered they wanted to dedicate 20 minutes on their own each day for meditation and journaling. The partner then offered to ensure they would be on 'kid duty' for that time, to ensure their loved one could fully immerse themselves in that experience."
Couples looking for a less structured escape may choose the Discover Sensei Experience, which features a nightly USD 1,200 credit towards a range of wellness and island activities. The Experiences Menu features private 1:1 sessions on mindset, fitness, nutrition or yoga, relaxing spa treatments, massages, aquatic bodywork and more. A trained team of Sensei Guides and practitioners who hold degrees in their respective fields to support guests on their well-being journey. A daily calendar offers a varied selection of complimentary classes complemented by adventurous island activities such as golf, tennis, sailing and horseback riding.
Or try a new activity at Lanai Adventure Park, which offers a multi-element aerial adventure course, large zipline and private Challenge Course experience. The Challenge Course in particular creates an intentional space where couples can get outside of their normal, lived experiences into the exploratory terrain of personal growth and learning through high and low element challenges nestled within a Cook pine tree forest.
Reframing Resistance investigates the opportunities inherent in all of life's obstacles and gives guests tools to navigate them as they arise such as learning to thrive in world of resistance, viewing resistance through a lens of growth and learning, and changing perceptions to change realities.
Communication Through Challenge explores the dynamic nature of conversation. Guests are guided through a series of situations and scenarios grounded in concepts including communicating to discover a common reality, shared mental models, listening to hear, asking for help, and giving and receiving feedback.
Building Effective Relationships invites guests to discover how one gives and receives feedback, finds balance and builds and maintains relationships. Concepts covered span intentional connections, understanding trust as a spectrum, intentionally developing trust in others, and understanding needs versus wants.
Guests can luxuriate in a 1000 square foot (93 square metre) private spa hale, a true oasis of luxury. The architecture of the spa hale was inspired by Japanese design and envisioned an intimate sanctum for healing and wellness, featuring a massage room with two oversized massage beds opening to a garden beyond, complete with private plunge pool. The menu features cutting-edge body work and massage treatments – including exclusive Sensei-developed thermal body mapping technology, which equips practitioners with insightful data to provide a targeted custom massage. Each hale has sauna, steam shower, ofuro tub, outdoor shower, changing area and bathroom along with lounging areas to relax or enjoy a healthy repast following a couples' massage.
Sensei Lanai, A Four Seasons Resort offers an ideal setting to commit to personal wellness and learn daily practices to live longer, healthier lives. Facilities include a Great Hall, a salon, fitness studio, yoga pavilion, an outdoor pool with lap lanes, onsen heated baths perfect for dips under starry skies and an 18-hole putting course. Dine at Sensei by Nobu with a selection of dishes that incorporate Sensei's nutritional (Nourish) philosophy as well as Nobu classics. Lush gardens with tropical trees and flowers share space with sculptures and art including monumental works by Jeff Koons, Fernando Botero, Jaume Plensa, Robert Indiana, Marc Quinn, Emily Young and Balthazar Lobo.
---
---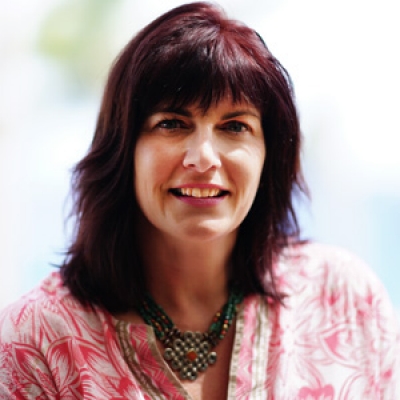 Lori Holland
Senior Director of Public Relations
6100 Center Drive, Suite 1250
Los Angeles, California 90045
USA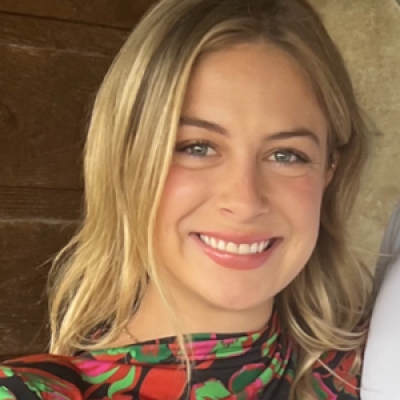 Anna Peirano
Digital Marketing Manager

Lanai, Hawaii 96763
USA
---
Sensei Lanai, A Four Seasons Resort
PRESS KIT

Visit Sensei Lanai, A Four Seasons Resort Website