Back
Sensei Lanai, A Four Seasons Resort Debuts New Hale Experiences
Sarga Bodywalking, Gong Sound Bath and Theraface technology now on the menu
July 24, 2023,
Hawaii, Lanai (Sensei), U.S.A.
The distinctive collection of spa experiences at Sensei Lanai, A Four Seasons Resort, the adults-only wellness retreat on the Hawaiian island of Lanai, has been enhanced with a number of unique offerings.
Treatments are offered in a collection of ten 1,000 square foot (93 square metres) spa hale - houses in Hawaiian - providing an intimate escape surrounded by the beauty of nature. The private spa hale are perfect for individuals or couples, complete with oversized spa tables, changing rooms and bathrooms and during hale time guests can move seamlessly between amenities including indoor and outdoor showers, sauna, steam, ofuro baths, private plunge pools and lounging areas, allowing each guest an experience focused on the individual. Guests can choose from a menu of customized facials and body treatments; two hale feature Watsu pools for unique aquatic bodywork. New on the menu are the following:
Sarga Bodywalking – This treatment is a barefooted myofascial release massage. The practice allows therapists to leverage tensional support and force through straps attached to a massage table. The therapist applies deep, gliding foot pressure with the aid of silk straps to help maintain stability and balance for broad, consistent strokes along the body. The slow, sustained pressure stimulates a stretch response in the fascia and can help to treat muscle pain and inflammation and restriction by relaxing contracted muscles. The treatment improves circulation leaving one with more ease and in a deeper state of relaxation. Duration - 90 minutes total, including 30 minutes of hale time.
Gong Sound Bath 1:1 - Bathe in the vibrations of the powerful and mesmerizing sounds of gongs played by an experienced sound practitioner, while relaxing and letting go of distracting thoughts. Realize a sense of spaciousness and peacefulness through this 60-minute sensory and auditory experience, suitable for all levels.
The Art of Massage: A Couples Master Class – This 150-minute experience is designed specifically for couples seeking to deepen their connection through the art of touch, in an engaging and interactive way. With the expert guidance of a trained therapist, couples will engage in open communication, cultivate active listening skills, and learn the fundamentals of body massage through demonstration and practice on their partner - all while having a fun and enjoyable experience learning skills to bring home. This experience comes with 60 minutes of hale time to enjoy the facilities together.
Sensei Active Toning Facial – Guests can realize toned and rejuvenated skin in this 90-minute comprehensive treatment utilizing patented Theraface technology. Start with a personalized consultation, skin cleansing and analysis, followed by exfoliation, specialty mask application, and therapeutic massage for the neck, shoulders, hands, and feet. The aesthetician will use Theraface technology with skin-toning microcurrents that relax facial muscles, reduce tension and boost circulation for a toned and revitalized appearance. Targeted serums and hydrating agents are used to leave the skin feeling supple and refreshed. Duration - 90 minutes total, including 30 minutes of hale time.
Four Hands In Harmony – In this treatment, two therapists work in a synchronized rhythm during this full-body massage. The harmony of four hands working simultaneously in motion helps to achieve a deeper state of balance and release in both mind and body.
"At Sensei, our team of wellness experts and practitioners are regularly looking for ways to implement innovative, researched-backed treatments and programs to enhance the guest experience and meet the needs of our diverse blend of guests," says Catherine Phillips, Retreat Director at Sensei Lanai, A Four Seasons Resort. "Sensei caters to everyone from solo travellers to couples looking to achieve their wellness goals together. We're excited to roll out new treatments, such as Sarga Bodywalking, a myofascial release massage to improve circulation, as well as the Art of Massage, in which couples learn the fundamentals of massage and the art of touch, to complement our existing roster of treatments held in the beautiful Spa hale, offering the ultimate private and luxurious spa experience."
Guests can choose from a collection of curated experiences to more structured programs, to best align actions to intentions on their journey to well-being. In collaboration with pre-arrival specialists and Sensei Guides, customized itineraries are crafted to meet each guest's personal goals and preferences in an inspiring and supportive environment. Itineraries are comprised from a selection of wellness activities, spa treatments, a range of island activities and world-class golf and tennis facilities complemented by innovative dining, all set amid a serene and luxurious setting.
---
---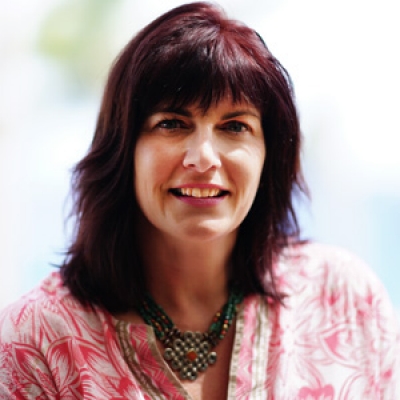 Lori Holland
Senior Director of Public Relations
6100 Center Drive, Suite 1250
Los Angeles, California 90045
USA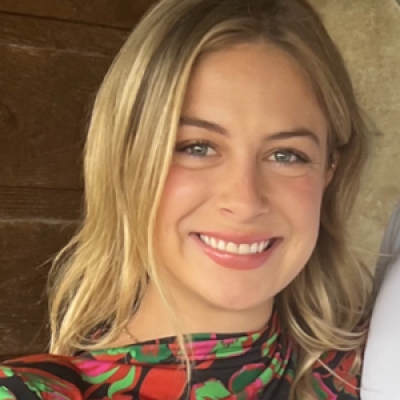 Anna Peirano
Digital Marketing Manager

Lanai, Hawaii 96763
USA
---
Sensei Lanai, A Four Seasons Resort
PRESS KIT

Visit Sensei Lanai, A Four Seasons Resort Website