Back
Experience Sensei Lanai, A Four Seasons Resort
A Hawaiian escape for a journey to well-being
Hawaii, Lanai (Sensei), U.S.A.
Sensei Lanai, A Four Seasons Resort offers a luxurious adults-only wellness enclave on the secluded Hawaiian island of Lanai. Unmatched hospitality, reputable experts, natural beauty and choice combine to offer a completely customised experience to discover one's greatest well-being.
Guests can choose from a collection of curated experiences to more structured programs, to best align actions to intentions on their journey to well-being. In collaboration with pre-arrival specialists and Sensei Guides, customised itineraries are crafted to meet each guest's personal goals and preferences in an inspiring and supportive environment.
At the heart of it all is the Sensei Way, an evidence-led approach integrating healthy living practices into three simple paths – Move, Nourish and Rest. Guided by highly trained practitioners in areas such as exercise physiology, nutrition, stress management, yoga and mindfulness, each stay is unique: itineraries are comprised from a selection of wellness activities, spa treatments, a range of island activities and world-class golf and tennis facilities complemented by innovative dining, all in a serene and luxurious setting.
Whether targeting a specific health goal or simply unwinding from the stresses of everyday life, guests will discover new patterns and experiences they can then implement in their everyday lives on a consistent and ongoing basis throughout a wellness-oriented vacation.
The 96-room Resort is an elegant, relaxing oasis, set upon 24 acres (10 hectares) on a secluded Hawaiian island. Designed with award-winning architects, the property offers tranquility and luxury set amid rolling hills and tropical greenery. Enhancing this sophisticated retreat is a swimming pool with lap lanes, fitness and yoga studios, a botanical sculpture garden with onsen outdoor baths and abundant options for recreation such as sailing, golf, tennis, archery, horseback riding. Enjoy spa treatments in a 1,000 square foot (93 square metre) spa hale with infra-red sauna, steam room, indoor and outdoor showers, plunge pool and more. Menus feature dishes incorporating Sensei's nutritional (Nourish) philosophy as well as a variety of Nobu classics. Signing privileges at the dining outlets at Four Seasons Resort Lanai are also available.
Experiences and programs include the following:
Discover Sensei
This experience provides an introduction to the Sensei Way with early access to complimentary well-being activities and a daily private or semi-private session, including yoga, fitness, meditation, mindset or nutrition. Receive 20 percent off wellness consultations and Sensei spa services as well. Upgrade at any time to the more comprehensive Guided Sensei Experience or Optimal Well-Being Program. Rates from USD 830 per night, minimum two-night stay.
Sensei Guided Experience
Curate a perfect stay with a digital pre-arrival questionnaire and consultation, priority class access and a daily wellness credit for one or two guests (USD 600 or USD 1200) towards spa treatments, wellness classes and lectures, private guided sessions or island activities. Rates start from USD 1,130 per night with one Wellness credit, USD 1,610 per night for two Wellness credits, with a two-night minimum.
Optimal Well-being Program
Begin the five-day program by gathering real-time fitness, sleep and recovery data before your arrival via a complimentary WHOOP wearable strap. A dedicated Sensei Guide integrates metrics, lifestyle and a long-term wellness vision to develop a structured itinerary customised to personal goals, whether peak fitness performance or a reinvigorated mindset. Rates for one guest start from USD 1,185 per night.
Sensei Sabbatical
A stay of 30 days or longer allows for total immersion in the restorative environment of Sensei Lanai. Each stay includes USD 1,500 worth of weekly wellness credits towards any activity in the Experiences Menu, guaranteed access to complimentary daily activities, a private weekly session of your choice, weekly check-ins with a dedicated Sensei Guide and a concluding consultation to develop a plan of action upon your return home. Rates from USD 834 per night for one, 30 night minimum.
Room Only
Craft you your own itinerary with an à la carte offer that includes complimentary wellness classes and activities (subject to availability). Upgrade to the Discover Sensei or Guided Sensei Experience packages at any time for additional benefits. Rates from USD 650 per night, two-night minimum.
All rates are excluding taxes and gratuities and available to guests 16 years or older. Always included is round-trip airfare from Honolulu on Lanai Air, round-trip airport transfers; intra-island transportation and beach access at Four Seasons Resort Lanai.
For more information, or to make a reservation, contact Four Seasons at 1 800 505 2624, visit your travel professional, or join our online communities at Facebook @FourSeasonsResortsLanai, Twitter/Instagram @fslanai.
---
---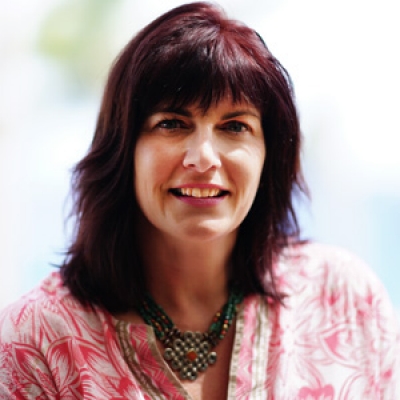 Lori Holland
Director of Public Relations
6100 Center Drive, Suite 1250
Los Angeles, CA 90045
U.S.A.
---
Sensei Lānaʻi, A Four Seasons Resort
PRESS KIT

Visit Sensei Lānaʻi, A Four Seasons Resort Website