Back
Four Seasons Hotel Seoul Shares Nine Ways to Make This Summer Season Your Best Yet
June 30, 2022,
Start the summer in value-added style with special offers at Four Seasons Hotel Seoul including 20 percent off advance bookings (minimum of 14 days prior to stay) and room upgrades upon arrival (subject to availability, excluding suites).
Head to the Kids Lounge for Organic Play the European Way
Designed to stimulate imaginative and explorative play, our exciting summertime collaboration with Danish children's brand Think Go Bingo transforms our ever on-trend Kids Lounge into a colourful, tactile, all-natural haven with organic toys: hand-crafted wooden blocks; a beautiful Prana Playhouse from childhood gurus, Waldorf; mandala workbooks; a giant teddy bear; wooden chairs and table; non-toxic Lanco baby items, and plenty of books to share. Little ones whose parents book the Kids For All Seasons package will also love the in-room gifts from Think Go Bingo – MinMin Copenhagen's Sticky Magic Tattoo Set (value: KRW 22,000) for natural body decoration and MinMin Copenhagen's Swaddle Blanket (value: KRW 42,000) for those all-important snuggly moments.
Cool Off with Al Fresco Margaritas and Mexican Marvels at new PICA PICA
A fiesta of Latin American feasting and soaring cityscapes awaits on our 15th floor Garden Terrace this summer. Meaning "tasty and moreish" in Spanish, PICA PICA showcases the artistry of top chef Maritza Cortez from Four Seasons Resort Los Cabos at Costa Palmas, Mexico. Think hand-crafted ceviche, tacos, enchiladas and BBQ favourite barbacoa, alongside creative cocktails courtesy of the ever-ingenious team at Charles H.
Step Out of the Hotel and into the Past…
… firstly, to the historic 500-metre-long (1,640 foot) street of Eulji-ro – birthplace of Seoul's modern pub culture. Loved by locals for its laidback after-work vibe, it's a great spot to grab a cold beer and crisp nogari (dried pollock) as the sun sets. Nearby, the maze-like streets of Ikseon-dong are a treasure-trove of artisan cafés, ateliers and handicraft shops, while the colourful centuries-old alleyways and traditional houses of Hanok Village offer a wonderful glimpse into the city's past.
Tour Vast Royal Palaces by Moonlight
A much-loved daytime hotspot for tourists and locals alike, summer also brings the popular evening opening of the enormous Gyeongbokgung Palace compound (dating back to 1395) as well as magical night tours around its slightly younger sister, ChangDeokgung Palace, set in a vast park. Available until October 31.
Indulge in Culture Late into the Night at Dongdaemun Design Plaza
Cultural night owls need look no further than Dongdaemun Design Plaza – a mind-blowing architectural marvel ("the world's largest atypical 3D structure") and Seoul's 24-hour cultural hub for new technologies and ideas. Think digital art exhibitions, a buzzing Design Lab, fashion shows, forums and a huge diversity of exhibitions and events – all located within the 24-hour shopping and dining district of Dongdaemun.
Beat the Heat with Cooling Treats
Nothing says "summer in Seoul" like an ice cream bungeoppang. This carp-shaped bread is a classic Korean street food adapted for the country's hot season – making a very cool Instagram snack! If you prefer to stay in the fresh comfort of Four Seasons, why not sample the fabulous array of bingsu available from laidback lounge spot Maru. Signature flavours include Black Sesame Crème Brûlée and Golden Jeju Apple Mango, while a seasonal rotation includes Pineapple Pavlova, Earl Grey Financier, and Chocolate Profiterole for melt-in-the-mouth moments all summer long.
Snap Up a Hot Ticket for a Summer Festival
The hottest ticket of summer 2022 is for the World DJ Festival – returning to Seoul's main stadium for the first time in three years. Just three hours from the city, the Boryeong Mud Festival features heat-busting mud wrestling, mud sliding and mud bath swimming, as well as the epic Mud Kids' Land. Further elemental exploration can be found a five-hour train ride away at Jeongnamjin Jangheung Water Festival – a cooling week-long celebration of H2O that includes pool play, rafting, canoeing, boating and flyboarding alongside a healing health camp, woodland and woodcraft classes; there's even an underwater bike!
Soak Up Easy Breezy Vibes on the Iconic Han River
From its origins on Mount Taebaek, the majestic Han River meanders through Seoul's heart. Hop aboard a Tubester (a 6-seater tube boat complete with parasol) to explore the city by water, or take advantage of one of the great local delivery apps and order city-favourite, Chimaek (치맥 or chicken and beer) to picnic riverside like a local. From July to August, immerse yourself in the excitement of the Hangang Mongddang Summer Festival, which attracts more than 10 million visitors annually to the 11 Han River parks with events and activities from waterparks and circuses to yacht and food festivals.
---
--- Rebekah Lee
Marketing Communications Manager
97 Saemunan-ro, Jongno-gu
Seoul, 100-210
Korea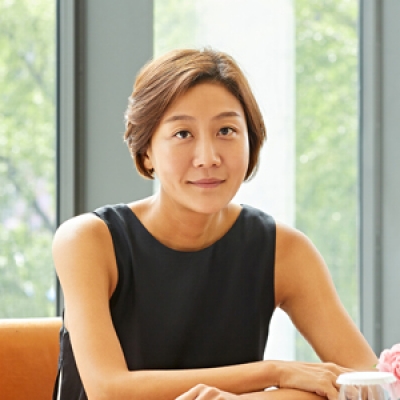 Inyoung Moon
Director of Public Relations and Communications
97 Saemunan-ro, Jongno-gu
Seoul, 100-210
Korea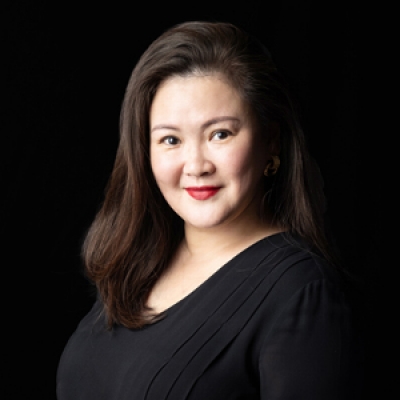 Kelly Wong
Director of Marketing
97 Saemunan-ro, Jongno-gu
Seoul, 100-210
Korea
---
Four Seasons Hotel Seoul
PRESS KIT

Visit Four Seasons Hotel Seoul Website