Back
Local Artistry Takes Centre Stage at Four Seasons Safari Lodge Serengeti in 2020
The Lodge reveals eight new and returning faces for its Artist in Residence Program
December 6, 2019,
Looking out to the uninterrupted views of the Serengeti Plains, Four Seasons Safari Lodge offers inspiration to all it welcomes, making it the perfect host venue for a new Artist in Residence programme for 2020.
Following on from a full year programme in 2019, the Lodge will next year welcome a total of eight artists; seven local talents from Tanzania and the return of British former Artist in Residence Louis Parsons.
As part of the program, each artist will be present at Four Seasons Safari Lodge for a period of two weeks to two months, allowing guests to see their creative works come to life stroke by stroke, with individual pieces also available to buy.
Discovery Centre Manager Ahmed Attas says: "It's such a privilege to be able to welcome so many talented artists to collaborate with us at the Lodge. The beauty found in the nature and wildlife of the Serengeti is so special and each artist is able to interpret this in their own unique style, using a variety of skills and materials, which is fascinating to watch. We look forward to seeing many more beautiful artworks come to life at the Lodge throughout 2020."
The Lodge's 2020 Artists in Residence program will comprise:
January–February: Dickson Deus – A master of a variety of painting styles, Dickson Deus' portfolio includes fine art, vivid palette knife works of colour and a number of wildlife and cultural paintings.
March–April: Pendael Naftal Mollel - Famous for his wildlife acrylics, Mollel, who is of Maasai origin, studied at the Art Cultural Association of Arusha (ACAA) and now uses the beauty of his work to help build awareness for the importance of conservation.
May–June: Israel Pallangyo – Colour is the central element to all Israel's works. From a young age, growing up in the Meru district of Arusha, interacting with vibrant colours was his source of inspiration that now translates to artworks made from oils and acrylics on canvas.
July, 6-16: Louis Parsons - As a student of both art and psychology, Parsons' career has taken him on a global journey to consult and discover on aspects that allow him to better understand the human soul, which in turn have led to his creation of SoulScapes.
July 20 – August 31: Obadiah Mbise – Passionate about inspiring future generations of artists, Obadiah Mbise has taught art to children in local orphanages, sharing his passion for paintings of nature and wildlife.
September: Peter Ray Mwasha - Born in the Kilimanjaro Region of Tanzania, Peter grew up painting and sketching the trees, mountains and animals he saw around him. His passion led him to technical college and his work now follows an abstract style and is based on traditional Maasai culture, music and stories.
October: Lugsha Hamim – A self-taught painter, Lugsha is from the Nyamwezi tribe and grew up in Northern Tanzania. As he developed his love of art, he spent time as a newspaper cartoonist before becoming a full time professional artist in 1992, with works that focus on inspirations from the traditions of daily life in Tanzania.
November–December: Batromeo Jomeke - Jomeke has been painting since he was just 15 years old. His passion is for realistic interpretations of animals and people, with a particular focus on Maasai.
For further information on the 2020 Artist in Residence program or to make a reservation, contact the Lodge's on-site reservations specialists at: res.serengeti@fourseasons.com.
---
---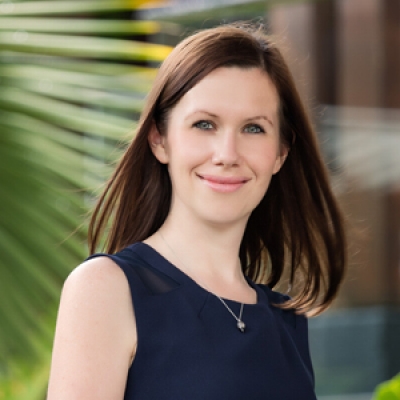 Debbie Duval
Senior Director of Public Relations and Communications

Beau Champ,
Mauritius
---
Four Seasons Safari Lodge Serengeti
PRESS KIT

Visit Four Seasons Safari Lodge Serengeti Website