Back
Marisa Fernandes Appointed to the Role of General Manager at Four Seasons Safari Lodge Serengeti
A dream to travel inspired her hospitality career when she was child; a desire to teach and motivate and cultivate internal, local talent inspires her considerable team success today
February 28, 2023,
Marisa Fernandes has been named General Manager at Four Seasons Safari Lodge Serengeti, Tanzania starting January 2023. She assumes this role after having joined the Lodge team as the Resort Manager in September 2021. Her leadership over the past year has seen the Lodge thrive on delivering the exceptional guest and employee experiences it is renowned for.
Fernandes grew up with a dream to travel the world. With a degree in International Relations and Communications Law, she never imagined that the hospitality industry would be the ticket to achieving her ambitions, yet a short internship at a hotel in her hometown of Lamego, Portugal after her studies set her on her course to success, eventually joining Four Seasons Safari Lodge Serengeti in 2021 after an already accomplished career with Six Senses that had taken her to different destinations such as Bhutan or Vietnam.
As the first female General Manager of Four Seasons Safari Lodge Serengeti since it began operating in 2012, Fernandes oversees all operations of the 77-unit luxury lodge, which includes 12 Terrace Suites with plunge pools and five free-standing pool villas, all with stunning views of the fascinating Serengeti landscape.
Fernandes brings extensive experience gained in her various leadership roles with hotels and resorts in Portugal, United Kingdom and Southeast Asia and as a lecturer in Tourism and Hospitality Management School for more than six years. She reiterates, "As a hospitality leader, your success is not defined by you, it is defined by your team and therefore knowing how to develop them to the best of their potential is one of the most important skills you could have. And, just as importantly, one of the most rewarding."
Leading and motivating a team to deliver the hospitality experience guests have come to expect from Four Seasons is an ongoing motivator that sets the tone for Fernandes' day every day. "What sets the company apart is the dedication and like-minded attitude of every team member, whose collective ideal is to offer our guests a truly memorable experience," says Fernandes.
Fernande's new home, Four Seasons Safari Lodge Serengeti, is a notable property. It provides the ideal setting for couples and families and groups to create memories that will last a lifetime. Nestled discreetly in the heart of the world's most well-known national park and UNESCO World Heritage Site the Serengeti National Park, and situated centrally to experience the great migration heading north and south, the Lodge provides an unrivalled safari experience throughout the year. It was also one of the first lodges on the African continent to welcome children, a significant milestone for families with younger ones.
"Our property is unique, staffed by predominantly local, passionate talent, which I hope to see developing further," explains Fernandes. "As I was inspired in my first internship that set me on the path to where I am today, my goal is to inspire, nurture and guide my successors in beautiful Tanzania."
---
---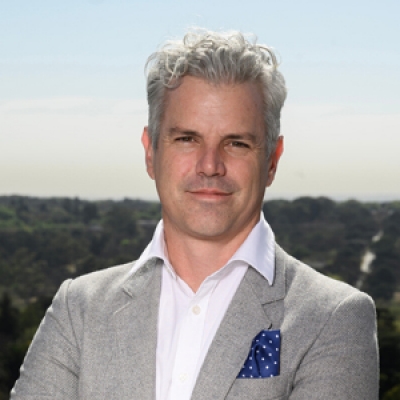 Trevor van de Ven
Senior Director of PR and Communications
67 Jan Smuts Avenue P.O. Box 2700
Johannesburg, Saxonwold 2132
South Africa
---
Four Seasons Safari Lodge Serengeti
PRESS KIT

Visit Four Seasons Safari Lodge Serengeti Website