Back
Launch of New Visiting Masters Program Offers a Journey into Wellbeing at Four Seasons Resorts Seychelles
The award-winning hilltop Spa in Mahé and Desroches Island's Circle of Connection Spa unveil a program of visiting wellness practitioners throughout 2019
February 7, 2019,
Building on the success of the 2018 Visiting Masters program, the Spas at Four Seasons Resort Seychelles and Four Seasons Resort Seychelles at Desroches Island this year prepare to welcome seven world-renowned wellness practitioners to provide private consultations and expert insights to guests over a number of two-week periods throughout 2019.
Hailing from around the world, each Visiting Master is a leader in their field, being highly sought after for their expertise in fields such as astrology, physiotherapy, meditation and Reiki. Each practitioner will open an individual pop-up clinic for two weeks at either the award-winning hilltop Spa at Four Seasons Resort Seychelles on Mahé Island, or at the Circle of Connection Spa at Four Seasons Resort Seychelles at Desroches Island, where guests will then have the opportunity to pre-book individual consultations or attend complimentary group workshops hosted at the Spas.
Senior Spa Director Sandie Johannessen comments: "I'm thrilled to be able to welcome such a diverse range of wellness experts to Seychelles. We began hosting this program at Four Seasons Resort Seychelles in 2018 and following such strong interest and positive feedback from guests, we are this time able to offer the program at both of our beautiful spas. This year's series of internationally renowned practitioners will give our guests the opportunity to fully immerse themselves in a healing holiday, gaining access to practitioners they might otherwise have had to wait a long time to meet."
Vijaya Laxmi, Astrologer, Rebirther and Healer: February 8 – March 2, 2019
An expert in Pranic Healing, Vijaya Laxmi combines her knowledge of a number of disciplines to identify the best treatment options for each individual, focusing on the two-part structure of the human body: the visible physical body and the invisible energy body, known as the bioplasmic body. Private consultations are available in cranial-sacral therapy, breath work, past-life-regression and numerology and tarot card reading.
Dr. Sooraj, Ayuverdic Doctor: March 6-26, 2019
Dr. Sooraj studied Ayurveda in Kerala in India, the place that stands out prominently in the backdrop of India's rich Ayurvedic tradition. Having eminent knowledge of science and being well versed in pulse diagnosis and treatments, he was trained under world renowned pulse readers and toxicologists in India and now provides personal recommendations in improving and balancing the three pillars of life: food, sleep and exercise. As well as providing advice in balancing these areas, he also offers detoxification procedures and designs treatments according to health and constitutional needs.
Tara Herron, Pranic Healer and Energy Therapist: March 24 – April 14, 2019
Tara is a global wellness and spa director, and an experienced Pranic healer who integrates approaches to body mind therapy drawn from yogic massage, breathing and meditation disciplines of balance and regeneration. Each session embraces the needs of the individual to bring deep, powerful and transformative results, releasing the build up of emotional, physical and psychological stress.
Ishana Maharaj, Sophrology Practitioner April 30 – May 11, 2019
Ishana qualified as a sophrologist in Geneva, Switzerland. Sophrology has been successfully practiced for more than 56 years in Switzerland, France, Spain and the UK. The fast-paced lifestyle that most people endure made her realise how beneficial this would be to individuals, in both their personal and corporate life. Her programs are designed to release stress, tension and anxiety to produce optimal health and wellbeing. Utilising these dynamic relaxation techniques encourages a true understanding, love and embrace of mind, body and spirit.
Syrine Chinman, Health Coach and Reiki Master: May 14 – June 3, 2019
A former student of Sensei Tadao Yamaguchi, President of the Jikiden Reiki Institute in Kyoto, Japan, Syrine's lineage is one of the purest possible - and only four generations from the earliest beginnings of this sacred art of energy healing. Fully customised Reiki sessions are given using a gentle, non-invasive and light touch technique, helping to alleviate physical problems, release stress, anxiety and tension.
Susan Gwaltney, Vibrational Sound Healing, Kundalini Yoga Meditation: June 10-30, 2019
Susan Gwaltney is a certified Vibrational Sound Therapist, and a certified Iyengar yoga teacher who has also been trained by KRI in Kundalini Yoga and Meditation, and a certified Deeksha healer with Oneness University in India. Guests will be able to experience private sound healing sessions, where Himalayan bowls are placed and played on the body, which open and balance energy channels. Classes will be held in Kundalini Yoga and Meditations, which awakens the practitioner's consciousness by using postures, mediation, breathing techniques, mudras (hand gestures) and chanting mantras. Her programs and training are modelled from the holistic components of a destination spa experience, and will incorporate a variety of healing modalities.
Joao Santos, Body Therapist: July 1-25, 2019
Joao Santos is a highly regarded international wellness consultant and practitioner, and a freelance professional masseur who performs integrated therapies and specialises in deep tissue/sports massage and foot reflexology. He travels the world as a visiting therapist and collaborates with leading spa brands. Joao has trained both at the prestigious Chiva-Som Academy in Bangkok and the Steiner Academy in London.
Private sessions with the Visiting Masters are charged at EUR 180 for 60 minutes or EUR 265 for 90 minutes, per person. Prices are subject to 26.5 percent taxes and service charge and may be booked by contacting the spa directly on spa.sey@fourseasons.com or calling +248 4393000.
---
---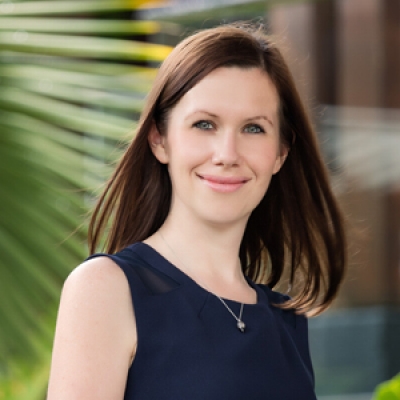 Debbie Duval
Senior Director of Public Relations and Communications

Beau Champ,
Mauritius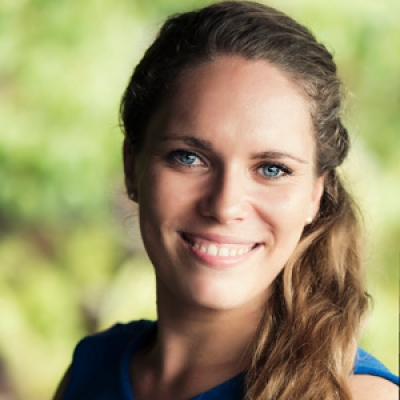 Amy Sefton
Public Relations Manager
Petite Anse, Baie Lazare, P.O. Box 1397
Victoria, Mahe,
Seychelles
---
Four Seasons Resort Seychelles
PRESS KIT

Visit Four Seasons Resort Seychelles Website