Back
Experience a Curated Celebration of Love This Valentine's Day at Four Seasons Resort Seychelles
New Mine and Yours Valentine menu and an exclusive beach dinner lead the Valentine's offerings
January 20, 2020,
This Valentine's Day, Four Seasons Resort Seychelles is offering guests opportunity to connect through specially-designed culinary experiences, which may be combined with a choice of signature couple's activities to celebrate together on this special occasion.
Lamour Petite Anse
Available to just five couples, this set menu crafted by Executive Chef Elie Fischmann will be served on the sands of Petite Anse. Accompanied by a live band, this private, candle-lit beach dinner is set over five courses, each of which is inspired by the emotions synonymous to love. The night starts with "From France with Love," Chef Elie's selection of canapés, followed by a passion-infused menu:
Passion - Thinly Sliced Smoked Marlin, Passion Fruit, Mango and a crispy Coconut Yuzu Pearl
Sentiment - Pan Seared Foie Gras, Beetroot and Cassava in Hibiscus Broth. Emotion, Yuzu Sorbet
Tenderness - Wagyu Beef Tenderloin, Crispy Potato with Truffle and Bercy Sauce
Amour - Apple, Coconut and White Chocolate
Lamour Petite Anse is priced at EUR 385 plus 26.5 percent tax and service charge for two, inclusive of a bottle of Veuve Clicquot Ponsardin Rosé.
Mine and Yours Valentine
A unique sharing menu will be served at the Resort's poolside restaurant Kannel, where each course will consist of two different, yet complementary dishes – designed to reflect the different, yet complementary elements of each couple's love.
Starter
Pan Fried Scallops with Pink Printed Herbs
Emulsion of Beetroot Parmesan Cheese Duck Parmentier topped with Truffle
Main Course
Job Fish Fillet Poached in Brown Butter, Celeriac Espuma and Black Truffle
Smoky Wagyu Beef Striploin with Barbecue Sauce and Fresh Herbs
Dessert
Pear Poached in Lemon Broth and accompanied by Ginger Ice Cream and Mascarpone Foam
Chocolate Delight with Tonka Heart and Chocolate Foam
The Mine and Yours Valentine dinner priced at EUR 160 plus 26.5 percent tax and service charge for two.
Love Grows Beautiful Things
Providing the chance to create a lasting connection to the destination as well as each other, this experience allows couples to help prepare a rescued coral fragment for attaching to a heart-shaped metal frame, which supports its recovery and growth. Alongside a WiseOceans Marine Educator, couples may watch as the fragment is planted in an underwater nursery, before exploring the vibrant marine life in the surrounding bay during a guided snorkel. Love Grows Beautiful Things is priced at EUR 120 plus 26.5 percent tax and service charge for two.
Mountain Meditation
A short, private, sunset hike up the mountainside just behind the Resort leads couples to a secluded spot where the stillness of nature and a guided focus on breath inspires a wonder felt from within. Mountain Meditation is priced at EUR 250 plus 26.5 percent tax and service charge for two.
---
---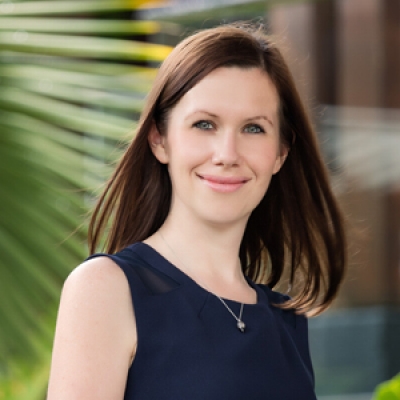 Debbie Duval
Senior Director of Public Relations and Communications

Beau Champ,
Mauritius
---
Four Seasons Resort Seychelles
PRESS KIT

Visit Four Seasons Resort Seychelles Website