Back
A Poetic Celebration: Four Seasons Resorts Seychelles Collaborates with Poet Alisha Patel to Mark World Poetry Day and Seychelles Border Reopening
March 21, 2021,
In celebration of World Poetry Day this March 21, Four Seasons Resorts Seychelles have partnered with renowned poet Alisha Patel to share travel inspiration through poetry, ahead of the reopening of the Seychelles borders to all countries (aside from South Africa) on March 25, 2021.
Born and raised in India and now Dubai-based, Patel's work has received international acclaim, particularly through her development as an Instapoet over the past year. "In April last year, I decided to start sharing inspirational poetry that could help us keep things in some sort of perspective during the pandemic. In these unprecedented times, I wanted to document my thoughts through poetry, in a way that could inspire others and on a channel that people could easily engage with," says Patel. "More than anything, hope is an underlying theme in my work and over the past year, it has been the one trait needed by most of us. The wider reopening of the borders in Seychelles is a significant milestone for the destination and I am so proud to have had the chance to commemorate this joyous occasion, in collaboration with Four Seasons."
Showcased across the Four Seasons Resorts Seychelles Instagram, the full poem from Alisha Patel is supported by images of key words and phrases from the poem being exhibited in the setting of both Four Seasons Resort Seychelles on Mahé and Four Seasons Resort Seychelles at Desroches Island.
Commenting on the collaboration, Marcel Oostenbrink, General Manager of Four Seasons Resort Seychelles says: "Our Resorts take great pride in celebrating craftsmanship, whether that is through our own employees or through creative partnerships such as this. The timeliness of World Poetry Day with the reopening of Seychelles borders naturally led us into this collaboration with Alisha Patel, whose words are so meaningful to all those who are longing to travel to our island shores. While we know global travel restrictions do not allow everyone to enjoy international journeys just yet, we wanted to use this occasion to allow people to dream of travelling when the time is right for them."
On March 25, 2021 the international borders of Seychelles will reopen to all countries, aside from South Africa, with no quarantine requirements. To enter the destination, travellers will only require a negative PCR test result taken within 72 hours prior to departure. To learn more about the current government travel advisory and all entry conditions into Seychelles, click here.
---
---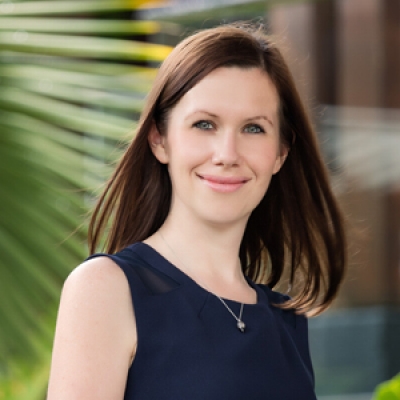 Debbie Duval
Senior Director of Public Relations and Communications

Beau Champ,
Mauritius
---
Four Seasons Resort Seychelles
PRESS KIT

Visit Four Seasons Resort Seychelles Website
Four Seasons Resort Seychelles at Desroches Island
PRESS KIT

Visit Four Seasons Resort Seychelles at Desroches Island Website