Back
The Ideal 24 Hours in Petite Anse by Marcel Oostenbrink, General Manager
Tucked away in the secluded Petite Anse bay, on the southwest coast of Mahé, Four Seasons Resort Seychelles is a haven for romantics, worldly travellers and the ultimate Seychelles retreat.
Having been born and grown up on a resort island, General Manager Marcel Oostenbrink, is no stranger to a paradise setting, making him the ideal person to share the best way to experience the Resort in just 24 hours.
Jog through the hills to the gym for a workout - I love to start my day with exercise, to increase my strength, and what better way to do it than while connecting with nature. The entire Resort is located on a mountain that celebrates nature and is engulfed into what is more than 100 different types of plants and trees, so I recommend taking advantage of that as you head to our state-of-the-art fitness centre.
Fuel your body for the day with breakfast on your villa's veranda - When your villa serves you the most breath-taking view of Petite Anse, a breakfast on your veranda is a must. I can't imagine a better way to enjoy the most important meal of the day, than by indulging in a spread prepared by our In-Villa Dining team as the fruit bats soar into the air around you and you look out over the Indian Ocean.
Explore the world underwater with a dive - Seychelles is not only beautiful overwater, but underwater too. Every dive I take in these waters brings me to discover new gems. The quietness of the water and the thrill of adventure, these are just a few reasons to explore what is inside the azure blue.
Head to Petite Anse beach and dip or tan - or both - When you're in Seychelles, you can never get enough of being at the beach - it's one of the main attractions here. I like to do both, while keeping hydrated through the recommendations of our bartenders at Kannel. Since Petite Anse is one of the most beautiful beaches on the island, I recommend taking up every opportunity to enjoy the white sands and turquoise waters.
Indulge in sizzling cuts on the beach with your very own Green Egg BBQ - In Seychelles, getting together with family and friends for a barbecue is a favourite local pastime, and this is a great way to spend the afternoon or evening bonding and catching up. You can either choose to grill your own selection of meats and vegetables or have one of our talented chefs assist you. At the end of the day, the experience will connect you to the culture.
Grab a paddle board or kayak and make your way back into the waters - With a recreation shack located right on the beach, our guests are offered the use of our non-motorised water sports equipment on a complimentary basis. When the water in front of you is as turquoise as it is on Petite Anse, I can't resist but to grab a kayak and explore.
Relax and take in the sights from your in-villa pool - You can't escape the view that is Petite Anse bay when you are in the Resort. No matter where you stand, the beautiful view follows. In a secluded island paradise like ours, I like to take time to reflect and my favourite way to do that is by floating in my in-villa pool as I admire the mixture of lush green and azure blue.
Join our resident yogi for a session of Mountain Meditation - This is not merely a workout but a life changing experience as you make your way up a mountain for 30 minutes before spending an hour learning breathing techniques with our resident yogi. The hour will pass by in a flash, especially when you're like me and take a few breaks to just admire yet another view – this time it's a view of the entire Resort.
Visit the highest point in the Resort for a toast as the sun sets - Sunsets in Seychelles are like an explosion of colours in the sky – it's my favourite kind of artwork and it is made by nature. Take this chance to make your way up to Le Syel Spa's rooftop where unparalleled views and a nature show awaits you. 6:00 pm is a time to save on your phone – you don't want to miss this.
Unwind at Le Syel Spa for some much needed "me time" - A place where earthly beauty and cultural bounty is celebrated. Here, you can uncover a true sense of Seychelles in one of the unique signature experiences, soothing rituals or even healing massages. My personal favourite is the Heavenly Fusion Massage with the relaxing lemongrass oil – 90 minutes of pure bliss.
Savour fresh catch and Japanese staples in an intimate setting - After a well-deserved treatment, call for a buggy and head down to KOI, our Japanese intimate dining restaurant that seats only 32. I suggest making a reservation in advance. From sushi platters and tempuras, to signature rolls and savoury appetisers, everything is served with the hills of Petite Anse as a backdrop. A must-try here is the tuna tataki.
Celebrate life with a nightcap at ZEZ Bar - Serving you speakeasy vibes with a twist of Asian street food, make your way across the restaurant and sink into the sofa as you and your loved ones toast to life. Our bartenders here spend their free time mixing up new drinks so don't be shy to ask for recommendations – they'll be sure to impress.
---
---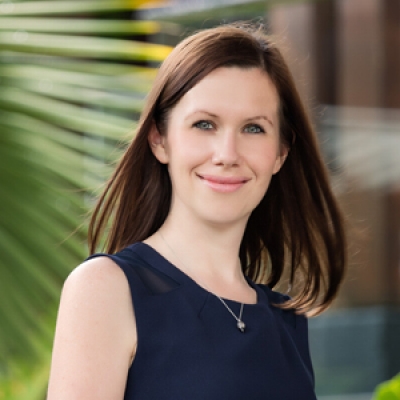 Debbie Duval
Senior Director of Public Relations and Communications

Beau Champ,
Mauritius
---
Four Seasons Resort Seychelles
PRESS KIT

Visit Four Seasons Resort Seychelles Website