Back
Top 10 Photo Opportunities at Four Seasons Resort Seychelles
Calling all selfie lovers and Instagram addicts! If ever there was a place made for photo opportunities, Four Seasons Resort Seychelles is it. It's not difficult to capture the perfect moment at Petite Anse, but in case you needed some guidance, here is our list of the top 10 places at the Resort that provide the perfect photo opportunities:
The Beach Side Photo Frame – A hand-made, purpose-built photo frame hanging off a tree beside the beach is the ideal place for your holiday snaps. Have fun posing inside the frame and send an original postcard from paradise!
The Mountain Yoga Pose – Where better to show off your yoga skills than atop a mountain, with an awe-inspiring backdrop? After a short hike, you'll reach our mountain-top yoga spot, which is not only the perfect place to meditate, but is also one of the most unique places for a photo opportunity.
Swing on the Beach – The perfect place to take in the views of Petite Anse, this beach-side swing hangs picturesquely over the sand and will inspire wanderlust in all who see the dreamy moments captured here.
The View from the Spa – The hilltop Spa is nestled in the lush green hills of Petite Anse, enjoying panoramic views over the 170 acre (70 hectare) Resort. An enviable platform from which to enjoy the sunset, there is no better place to photograph the Resort.
From a Stand Up Paddleboard – Admire the most beautiful beach in Seychelles from the viewpoint of a SUP, looking back at Petite Anse or down at the reef below.
Your Private Infinity Pool – Don't worry about competing for space on the edge of the Resort's pool. Each villa has its own private infinity pool so that you can practise the perfect pose until you get the shot you were looking for, without having to compete with other photographers.
With the Giant Tortoises – Four Seasons Resort Seychelles is home to five giant tortoises who are a friendly bunch and are always eager to pose for photos!
The Coral Nursery – Four Seasons Resort Seychelles is home to a unique reef restoration project, so there's nowhere better to take some underwater photos than at this pioneering coral reef restoration site in the waters of Petite Anse.
Granite Rocks on the Beach – At the very end of Petite Anse beach are the beautiful rocks that Seychelles is so famous for. Have fun traversing these giant natural wonders and capture some great memories at the same time.
The Bridge at the Wetlands – It's not just the white sand beaches and crystal clear waters that makes Seychelles so beautiful. These tiny islands are also home to lush green jungles and wetlands teeming with wildlife, so head over to the Resort's wetlands where you can pose for a jungle-inspired photo session on the bridge.
For more photo inspiration, Four Seasons Resort Seychelles can be found on Instagram @FSSeychelles.
---
---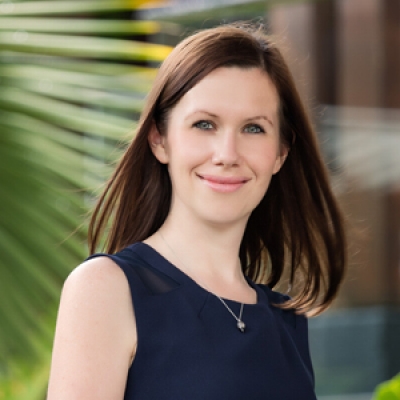 Debbie Duval
Senior Director of Public Relations and Communications

Beau Champ,
Mauritius
---
Four Seasons Resort Seychelles
PRESS KIT

Visit Four Seasons Resort Seychelles Website