Back
The Circle of Connection Spa at Four Seasons Resort Seychelles at Desroches Island Unveils the Beauty of Africa Through a New Treatment Menu in Time for Global Wellness Day
Inspired by the purity of the surrounding nature, new menu features natural and ethically sourced ingredients from TheraNaka and Sodashi
June 9, 2022,
Seychelles, Desroches Island
Located on the isolated coral island of Desroches, the Circle of Connection Spa at Four Seasons Resort Seychelles at Desroches Island has introduced a new spa and wellness treatment menu in partnership with TheraNaka and Sodashi, in time for Global Wellness Day. Reflective of the Circle of Connection Spa's identity, the menu is inspired by its untouched surroundings, Africa's rich heritage and the natural ingredients of the earth.
Through its focus on being eco-conscious, supporting smaller, local suppliers and extracting from plants and botanicals, South African spa brand TheraNaka showcases some of the region's richest ingredients to elevate the offerings of the Circle of Connection Spa. Utilising TheraNaka's high performance, all-natural ingredients, paired with the brand's green initiatives, the Circle of Connection Spa will allow guests to embrace the power of nature with exclusive spa services that go beyond traditional treatments and programs. From heavenly aromas to herbal purity, signature ingredients to be found in the product range include marula, mongongo, shea butter, baobab, rooibos, aloe ferox, Kalahari melon, mafura and more.
The curated spa menu will also offer treatments featuring Sodashi products that are created with some of nature's purest botanical extracts, cold pressed oils and natural mineral clays. The new range of treatments are specially selected to provide guests with experiences that include an element of heightened well-being. A reflection of the four elements of nature, each treatment takes guests on a sensorial journey through the healing energy of crystals to the alignment of chakras with the use of Sodashi's result-orientated chakra oil, which can only be found in a handful of establishments around the world.
"We are proud to be partnering with brands that share the same ethos as us. Desroches can only truly be enjoyed when one lets go and succumbs to the ways of our magical island home and our offerings are a product of that," says Nick Solomon, Resort Manager at Four Seasons Resort Seychelles at Desroches Island. "The new menu allows guests to be one with themselves while being grounded in the natural surroundings of the island. With treatments that are personalized to the Circle of Connection Spa, guests will be able to enjoy a unique spa experience only found on Desroches Island."
Exotic Island Signature – 90 minutes
Inspired by the traditional healing island massage and based on the principles of love, unification and harmony, this massage incorporates long, flowing, rhythmical strokes to realign the body, improve circulation and restore energy. Also known as the loving touch massage, the ylang-ylang and jasmine infusion helps to reduce mental fatigue while nourishing shea butter and coconut oil induces a sense of peace and promotes harmony and balance in the body.
Vitality – 90 minutes
A Sodashi signature, this deeply relaxing facial activates the skins natural renewal cycle for visibly brighter and smoother skin. Combining the healing energy of carnelian, rose quartz and green aventurine crystals with layers of nutrient rich botanical actives, it brings new life and radiance to the complexion and helps to bring balance to the physical, emotional, mental and spiritual self.
To complement the menu of reviving spa treatments, the five-suite Circle of Connection Spa also offers the chance to tap into the world of wellness through workshops, holistic discovery, yoga, fitness and a calendar of visiting practitioners with group or private sessions available.
Global Wellness Day
To commemorate the unveiling of its new menu, the Circle of Connection Spa is celebrating Global Wellness Day by offering guests the chance to experience a selection of the new offerings first-hand. On June 11, 2022, guests can partake in a schedule of experiences aimed to improve their well-being while keeping with this year's theme of #ThinkMagenta and cultivating a positive state of mind through three simple steps: Stop. Breathe. Smile.
6:00 am – Sunrise Kayak with Health and Wellness Expert Heriberto Peña
2:00 pm – DIY Body Scrub at Circle of Connection Spa
4:00 pm – Afro Yoga at Circle of Connection Spa
5:30 pm – Authenticity Labyrinth Journey at Circle of Connection Spa
---
---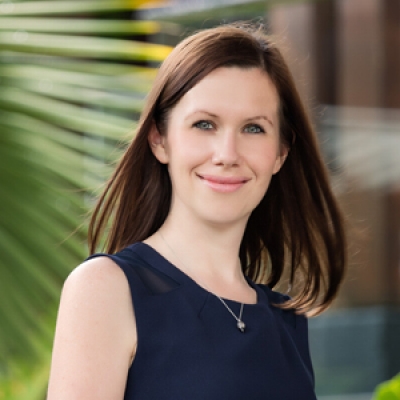 Debbie Duval
Senior Director of Public Relations and Communications

Beau Champ,
Mauritius
---
Four Seasons Resort Seychelles at Desroches Island
PRESS KIT

Visit Four Seasons Resort Seychelles at Desroches Island Website