Back
An Adventurer's Paradise
Seychelles, Desroches Island
A 35 minute flight from Mahé lands you straight in the heart of Desroches Island, where adventure and discovery await. Both the land and the sea offer explorers the opportunity to appreciate the beauty of nature and disconnect from everyday life, with world-class opportunities for fishing, diving and discovery only a stone's throw away. To help inspire your adventure, the team at Four Seasons Resort Seychelles at Desroches Island has picked out some of our favourite activities:
World-Class Fishing
Desroches is blessed with its wide array of thriving and unexploited marine life, making it one of Seychelles' "must do" world-class fishing destinations. Located 230 kilometres (143 miles) south-west of Mahé Island, the island is part of the Seychelles' group of outer islands, an area considered a prime fishing destination that continues to impress even the most well-travelled international game fisherman. The Blue Safari team based at the Castaway Centre can recommend suitable trips and experiences to suit your individual preference and ability, whether a first time fisherman or an expert.
Walking With Giants
In 2010, 46 Aldabra giant tortoises were relocated to Desroches Island to call it their new home, joining the 10 tortoises from Aldabra who had already staked their claim to the island. Under the care and supervision of the Seychelles Island Conservation Society (ICS), these friendly giants have flourished and more than doubled in numbers, with the total population now counted at between 150-160. During your stay at the Resort, you can meet with the ICS team to learn more about these gentle giants and even accompany them on a nature walk or tortoise feeding expedition.
An Underwater Adventure
Famously known as the "Desroches Drop," the waters around our little island are a haven for marine life and a scuba diver's heaven. The pristine diving sites around Desroches Island and its neighbouring islands are famous for their warm waters and excellent visibility, as well as beautiful coral reefs, a diverse range of fish species and unique topography. The Blue Safari team can be found at the Castaway Centre where they can provide information and training to both experienced and novice divers, so that your underwater adventure can begin.
---
---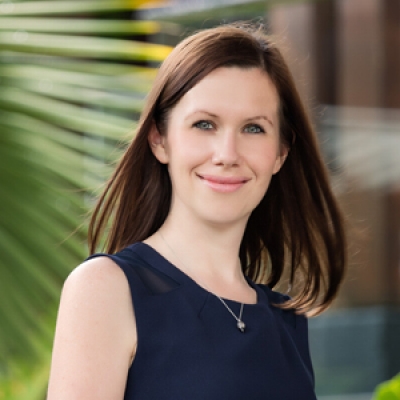 Debbie Duval
Senior Director of Public Relations and Communications

Beau Champ,
Mauritius
---
Four Seasons Resort Seychelles at Desroches Island
PRESS KIT

Visit Four Seasons Resort Seychelles at Desroches Island Website