Back
Top Facts About Desroches Island
Seychelles, Desroches Island
Located in the pristine waters of the Outer Amirante Islands in Seychelles, Desroches is a paradise for families and couples alike. In the island's tropical climate, rich flora and fauna are perfectly complemented by thriving marine life to offer no end of exploration opportunities for every visitor to Four Seasons Resort Seychelles at Desroches Island.

Discover more about the island's unique history and location with our top island facts:
Desroches is a coral island - Unlike the main islands of Seychelles, which are famous for their iconic granite boulders and forested hillsides, Desroches and many of the outer islands are in fact low lying and made from coral.
Five degrees south - Desroches is just five degrees south of the Equator, which allows it to enjoy an all year round tropical climate, with an average temperature of 28 degrees Celsius (82 degrees Fahrenheit).
Wood Island - Due to its dense vegetation, this was the first name given to the island by British explorers. In the 18th century, the island was renamed Desroches to honour Chevalier Des Roches, who was the governor of nearby Mauritius and Réunion from 1767 to 1772.
The Desroches Drop - Desroches is a famous destination in the diving world, with the Desroches Drop being the name for the sheer drop off found at the point where turquoise lagoon waters meet with the much deeper and darker blues of the Indian Ocean. The underwater world surrounding the island includes no fewer than 14 classified sites that range from caves and canyons to secret passages and spectacular reef walls.
The Lighthouse - Taking pride of place as the Resort's signature dining experience, the restaurant was inspired by a smaller lighthouse that was previously found on the island. The structural remains of the first lighthouse can still be found at the opposite end of the island from the Resort, at North Point.
A world-class fishing destination - By combining a diverse underwater landscape with the remote location that the island enjoys, Desroches has become one of the world's greatest fishing sites. Home to a range of pelagic and resident fish species, those venturing on a fishing trip can expect possible catches of dogtooth tuna, wahoo, yellowfin tuna and sailfish, marlin and dorado.
---
---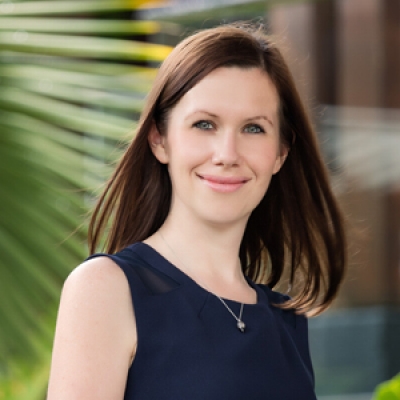 Debbie Duval
Senior Director of Public Relations and Communications

Beau Champ,
Mauritius
---
Four Seasons Resort Seychelles at Desroches Island
PRESS KIT

Visit Four Seasons Resort Seychelles at Desroches Island Website