Back
A Dream 24 Hours on Desroches, by Nick Solomon, Resort Manager
Seychelles, Desroches Island
On Desroches Island, the possibilities for adventure and rejuvenation are endless. Every Desroches day may be filled with experiences – whether kayaking along the shore, cycling on forest trails, scuba diving at 15 classified dive sites, or fishing for marlin and dorado.
Four Seasons Resort Seychelles at Desroches Island Resort Manager Nick Solomon shares his ideal day on the island for a vacation you won't find anywhere else.
Watch the sunrise from Coral Beach with an espresso. Wake at 6:00 am and head to Coral Beach for a morning stroll as you sip on your coffee to watch the sun rise. Witness an explosion of colours as nature gives you its wake-up call to begin a day full of exploration.
Walk the coastline to Aquarium Beach, where a breakfast picnic awaits. With 14 kilometres (9 miles) of white sand beaches to explore, there is no end to the choices for a beach picnic on the island paradise of Desroches. On your stroll to Aquarium Beach, make a stop at The Deli, where our expert chefs prepare a selection of salads, sandwiches, cold cuts, terrines, local chips and danishes (not to mention homemade desserts), ready to be packed up and delivered to the beach of your choice to provide everything you need for an island-style breakfast. Pop by the Castaway Centre on your way and grab your complimentary snorkel gear to make the most of the marine life sightings as you take the plunge in the clear waters of Aquarium Beach.
Relax at the Circle of Connection Spa with a treatment of your choice. After a leisurely breakfast, attune yourself to the cycle of the day, the circle of life, and the endless connections in between at The Circle of Connection Spa, a haven of wholeness where self, senses, and surroundings unite in infinite oneness. Choose from one of our Sensory Connection Rituals, where you can explore the island through its rhythms, flavours, textures and fragrances.
Grab your bike and cycle to the Tortoise Sanctuary for a feeding session. Cycle over to the Tortoise Sanctuary in the centre of the island to learn about Desroches' oldest residents. After you've gotten to know these gentle giants, you may fall in love with them! You can sponsor the growth of a juvenile tortoise by adopting them for a year, helping the Island Conservation Society to continue their conservation efforts for this incredible species.
Return to your villa and enjoy your private pool and beach access. Make your way back to your villa and relax in expansive indoor and outdoor spaces or cool off in your free-standing plunge pool while listening to the sound of the waves that lap the shore only footsteps away.
Make your way to the highest point on the island for a sun downer. Take in the spectacular ocean sunset views from the Lighthouse Lounge. Perfect for a pre-dinner sundowner as you take in the 360 degree views over the Indian Ocean.
Indulge in a private BBQ on the beach in front of your villa. Relax in the privacy of your villa with a sumptuous barbeque prepared by your private chef for the night. In Seychelles, getting together with family and friends for a barbeque is a favourite local pastime, and this is a great way to spend the afternoon or evening bonding and catching up.
End the night with a stargazing session on the runway. Cycle your way to the runway or call for a buggy. As a remote island paradise, we are truly spoiled with star-studded skies and excellent visibility on clear evenings. There are a few more exotic locations than our private island runway to enjoy a nightcap under a blanket of stars.
---
---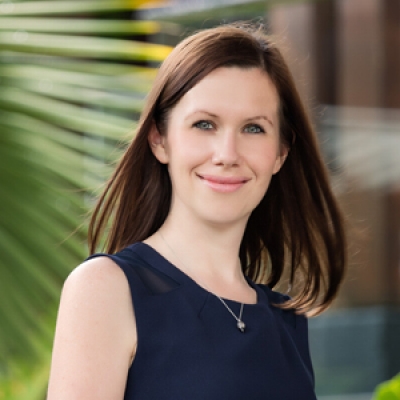 Debbie Duval
Senior Director of Public Relations and Communications

Beau Champ,
Mauritius
---
Four Seasons Resort Seychelles at Desroches Island
PRESS KIT

Visit Four Seasons Resort Seychelles at Desroches Island Website