Back
Si Ji Xuan at Four Seasons Hotel Shanghai Honoured to Be Recommended by Michelin Guide Shanghai 2017
October 13, 2016,
In the recently launched The Michelin Guide Shanghai 2017, Si Ji Xuan, the Chinese restaurant at Four Seasons Hotel Shanghai was selected as Recommended Restaurant.
Reviews from professional Michelin inspectors about Si Ji Xuan are described as: "The traditional decoration, eye catching aquarium and artwork create a relaxing dining atmosphere. Tables are decorated with real jade utensils and fresh orchids that give a comfortable and pleasant environment. Menu is prepared by Shanghai born and raised chef. It offers authentic Shanghai food as well as Cantonese dishes."
It is a great honour to receive a recognition and recommendation by the global authority Michelin Guide. By using the finest ingredients, Si Ji Xuan perfectly combines Shanghainese and Cantonese flavours with the execution of traditional and modern cuisine. Signature dishes include dim sum, marinated deep-fried cod, sweet and sour pork spare ribs, baby lobster with wok-fried ginger and spring onions, homemade bean curd with abalone sauce, and the hairy crab seasonal menu.
About The Michelin Guide Shanghai 2017
Through the rigorous Michelin Guide selection process that is applied independently andvconsistently, the Michelin Guide has become the international benchmark of good food. Michelin inspectors grade each restaurant according to five criteria. The Michelin Guide Shanghai 2017 launched this September is the newest edition and the first edition in mainland China.
The five key criteria for a restaurant are: quality of the materials/ingredients, mixture with taste and cooking skills, creativity, value for money and cooking consistency. These same rules apply for all restaurants around the world.
---
---
Chloe Qian
Director of Public Relations and Communications
500 Wei Hai Road
Shanghai, 200041
China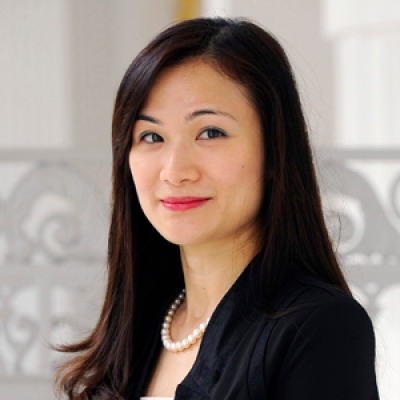 Vivian Koh
Director, Public Relations and Content, Asia-Pacific
Tourism Court, 1 Orchard Spring Lane #04-01
Singapore, 247729
Singapore
---
Four Seasons Hotel Shanghai
PRESS KIT
Visit Four Seasons Hotel Shanghai Website