Back
Art Workshop at Four Seasons Hotel Shanghai with Artist Tang BoJun
February 8, 2018,
Four Seasons Hotel Shanghai has teamed up with young artist Tang BoJun for a pop-up workshop and exhibition. Located in the lobby area, the art shop will be on display until April 30, 2018.
In 1980, Tang BoJun was born in China's Hunan Province, which is known for its spicy food and natural landscapes. With a strong interest in art even from a young age, BoJun was influenced by his family members, who have generations of artistic tradition. After graduation, BoJun dedicated his career to oil painting. He moved to Shanghai in 2009. Since then, he has formed his own unique styles and has been recognised in China's fast-growing art scene. Many of his works are collected by industry insiders, and some of his works have been commissioned by national art organisations.
One of the favourite subjects of BoJun is architecture. He tries to approach the spirit of traditional architecture with modern perspectives. The contrast of tradition and contemporary inspires BoJun, and he created his Shanghai Architecture Series, which is collected by academic organisations and collectors.
"I'm amazed by Shanghai's dynamic architecture. Some of the buildings are unique and traditional like Shi Ku Men; some of them are witnesses of history and a talk to the past like the iconic Bund buildings; and some of them are modern and contemporary, such as buildings in Financial Center," said BoJun.
This interactive approach allows Hotel guests and friends to feel the dynamic fusion of art and life – all happening on location – with the artist in person.
The art workshop at Four Seasons Hotel Shanghai operates daily. Guests can visit the workshop and talk with the artist, and even request a custom portrait oil painting.
To welcome Chinese New Year and Valentine's Day, guests can enjoy 12 percent off of BoJun's art pieces through February 28, 2018.
To contact Tang BoJun, call at (86) 13917775525 or email: bojuntang@me.com
---
---
Chloe Qian
Director of Public Relations and Communications
500 Wei Hai Road
Shanghai, 200041
China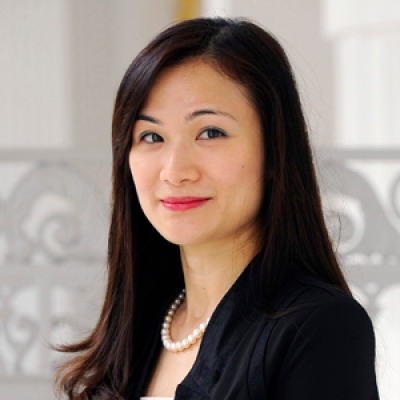 Vivian Koh
Director, Public Relations and Content, Asia-Pacific
Tourism Court, 1 Orchard Spring Lane #04-01
Singapore, 247729
Singapore
---
Four Seasons Hotel Shanghai
PRESS KIT
Visit Four Seasons Hotel Shanghai Website