Back
The Choice is Yours at Four Seasons Hotel Shanghai with a Refreshing New Concept at Steak House
Enjoy the freedom to choose from diverse course options
May 15, 2019,
Flexible dining with chef-prepared specialties at a reasonable price – it's the new menu concept at Steak House at Four Seasons Hotel Shanghai. Separated into three parts, diners can choose from any one of the mini-buffet appetisers, a la carte mains and DIY ice cream sundae station.
The mini-buffet appetisers feature various seasonal salads and soup of the day – the ideal choice for someone looking for a light and healthy lunch, priced from CNY 88* per person.
Main courses are on the a la carte menu, with a choice from eight specialties prepared by Executive Chef Edward Mair and his team. With selections chosen from around the world, including Australian beef, Mongolian lamb, Icelandic cod fish, French duck and Spanish pork are all here, priced from CNY 98*, and made to order.
At the dessert station, seasonal fruit, cookies and biscuits, brownies and chocolates plus various ice creams await for a sweet treat, CNY 68* per person for as many servings as one wishes.
From May 2019, Steak House will present this new style of lunching, letting guests go for what they love most:
A: Buffet appetisers, CNY 88* per person
B: Main course a la carte menu, from CNY 98* per dish
C: All-you-can-eat dessert table, CNY 68* per person
D: Buffet appetisers with one main course, from CNY 186*
E: Buffet appetisers with dessert bar, CNY 156* per person
F: Main course with dessert bar, from CNY 166* per person
"Every guest has his or her own dining preference. How to better meet the needs of our guests is something we are continually asking ourselves," says Executive Chef Edward Mair. "This new concept menu offers great flexibility and allows guests who are looking for different kinds of food to dine together in one restaurant."
Ideal for a lunch with one's team or for getting old friends together, lunch at Steak House really does have something for everyone.
Time: Monday to Friday, 11:30 am to 2:00 pm
Venue: Steak House, 2/F, Four Seasons Hotel Shanghai
Reservation number: 86 (21) 62568888 ext. 1270
About Steak House
Located on the second floor of Four Seasons Hotel Shanghai, this American-style restaurant is well-known with its premium ingredients and excellent service. The private dining room is perfect for special occasions.
*All prices are subject to 15 percent service charge
---
---
Chloe Qian
Director of Public Relations and Communications
500 Wei Hai Road
Shanghai, 200041
China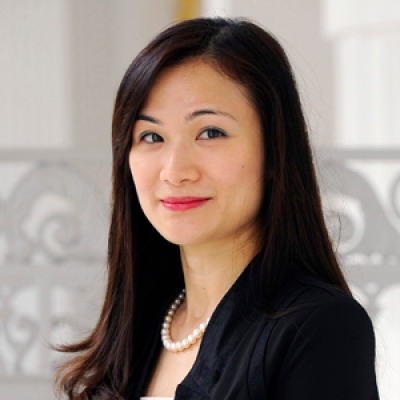 Vivian Koh
Director, Public Relations and Content, Asia-Pacific
Tourism Court, 1 Orchard Spring Lane #04-01
Singapore, 247729
Singapore
---
Four Seasons Hotel Shanghai
PRESS KIT
Visit Four Seasons Hotel Shanghai Website