Back
Pause and Recharge in Celebration of Global Wellness Day at Four Seasons Resort Sharm El Sheikh
May 31, 2021,
Dedicated to living well, Global Wellness Day promotes positive physical and mental health through a well-prepared full day of wellness. Because one day can change one's life, The Spa team at Four Seasons Resort Sharm El Sheikh has put together a unique program of health and fitness activities on Saturday, June 12. 2021 devoted to nourish and restore the mind, body and spirit connection.
8:00 am – Flow Yoga
Tune into the sweetness of strength, flexibility and balance with a 60-minute yoga session with certified yoga instructor Oxanna. This upbeat athletic yoga class will feature a blend of movement, energy and spiritual rejuvenation that will leave guests clear minded, while breathing the fresh air of Sharm El Sheikh and soaking up the golden sun rays in The Spa's palm-fringed garden.
9:00 am – Healthy Refreshments
Fresh local fruit skewers and low-fat granola, along with healthy juices are served to guests after the meditation session, to improve energy levels and enhance the immune system. It also refills the power for a post yoga workout session.
9:30 am – Circuit Training
Circuit training consists of a consecutive series of timed exercises, performed one after the other, with short rest periods between them. It includes endurance training, high-intensity aerobics and gymnastics movements performed in a circuit. The Resort's gym instructor Mohamed Tayser will take guests on a 30-minute intense workout session that will improve muscular strength and increase blood circulation and heart rate. This balanced and empowering workout combines strength conditioning, cardio and mindfulness, followed by a 15-minute refreshing break for inhaling some fresh air and enjoying the warm Egyptian sun.
10:15 am – Aqua Gym
It's time to cool off in The Spa's refreshing outdoor lap pool, while having a joyful experience with the Resort's gym instructor Ahmed Hassan. The 45-minute aqua class offers a mix up between a traditional gym workout with the wondrous benefits of water that helps blood flow to circulate more effectively, and thus can aid in decreasing blood pressure and stress. It also helps in losing weight and the most important part is that it's a fun exercise.
5:00 pm – Pilates
What better way to end this wellness day other than with a Pilates class, a form of low-impact exercise that aims to strengthen muscles while improving postural alignment and flexibility? It focuses on precise movements and breath control. This 60-minute session will strengthen and stabilise the core body, the perfect relaxing ending for a well-spent healthy day.
To end things on a high note, guests attending the Global Wellness Day program at Four Seasons Resort Sharm El Sheikh will also receive a special t-shirt to remember this day.
Say Yes to Global Wellness Day by booking a spot in advance on spa.sha@fourseasons.com.
---
---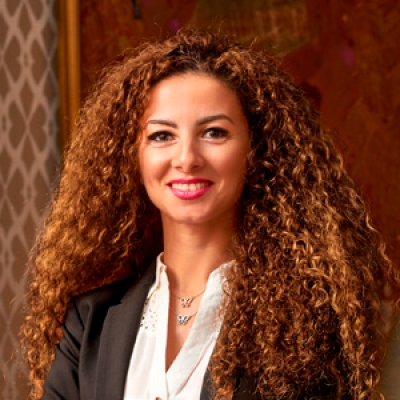 Sherry Adel
Senior Director of Public Relations and Marketing Communications - Egypt
1089 Corniche El Nil, P.O. Box 63 Maglis El Shaab
Garden City 11519, Cairo,
Egypt
---
Four Seasons Resort Sharm El Sheikh, Egypt
PRESS KIT

Visit Four Seasons Resort Sharm El Sheikh, Egypt Website