Back
Unwrap the Festive Season at Four Seasons Resort Sharm El Sheikh, Egypt
A warm festive season and sparkling Red Sea views await with lavish holiday feasts, fun-filled kids programs, magical decorations and more
November 8, 2023,
Four Seasons Resort Sharm El Sheikh warmly welcomes guests to celebrate the season in a sun-soaked beach setting and create lasting family traditions from a fun-filled kids program, lavish holiday menus and seasonal spa packages to enchanting decoration and more.
The Holiday Spirit
The Resort transforms into a breath-taking winter wonderland during the holiday season, enchanting guests with festive decorations that evoke the magic of Christmas.
At the heart of the Resort's lobby stands a magical two-storey Christmas tree, decorated with twinkling lights and shimmering ornaments capturing the attention of walk byers while beaming a warm light and inviting glow, forming a gentle radiance across the lobby.
Stepping outside offers an equally enchanting sight, a second towering Christmas tree stands high against a backdrop of the magical Red Sea and lush gardens serving as a picturesque area for both guests and Resort visitors.
Festivities in the Heart of Sharm El Sheikh
During the most magical time of the year, the Resort offers a diverse range of activities designed to bring families closer together and ensure a joyous holiday by the beach.
The Resort's Kids For All Seasons club puts together a Christmas party by the Reef Garden with many holiday activities for the entire family, from delicious Christmas goodies and holiday staples to story time with Santa and craft sessions and games for children to immerse themselves in the festive spirit.
To share the magic with little guests, Four Seasons team of artisans have come together to bring the sweetest and jolliest gingerbread house along with cheerful surprises in the guest room and by the beach. Secret ingredients include a sprinkle of astonishment and a pinch of wonder.
The Christmas Market at Citadel Lounge is a festive haven for families offering delights from panettone and mulled wine to roasted chestnut and a krapfen station followed by traditional Arabic takht beats, authentic tanoura entertainment, an artistry belly dance show or live international performances every evening.
At Santa's photobooth, children meet Santa Claus to capture a festive family memory. Live music and the joyful ambiance enhance the experience, making the Christmas Market a place where families twirl in joy and create lasting holiday memories.
Christmas Delights and Sparkling Feasts
With several culinary concepts, the Resort turns into a festive dining destination with scenic al fresco options bringing the holiday spirit to life through world-class cuisines.
On the night before Christmas, the tables will be set for a traditional Christmas buffet under the starry skies of Sharm El Sheikh at Zitouni.
On Christmas day, the magic of the season begins around the table with a hearty Italian four-course festive feast at Il Frantoio. Festivities continue for Orthodox Christmas celebrations over January 6 and 7, 2024 with a lavish oriental buffet at Zitouni.
Cheers to the New Year
Toast to the New Year with an array of eclectic signature dinners lined up to serve every palate followed by a grand countdown party with an international band and DJ.
Known for drawing seafood connoisseurs and the fashionable elite, Bullona welcomes 2024 with live pulsating music and a five-course seafood flair combining artistry and taste. Signature restaurant Yatai offers an interactive dine around experience inspired by Asian street food markets, while Il Frantoio sets the scene for an elegant Italian five-course set menu and Zitouni features a luxurious Mediterranean buffet with Arabian delicacies.
A Palatial Accommodation
Get treated as royalty during the festive season in the largest and most magnificent standalone signature suite in the destination, The Palace.
Ideal for multi-generational families of seven or more, get together in the spacious heart of The Palace to decorate one's own Christmas tree. Other luxuries include a private chef preparing a bespoke Christmas feast served directly in the suite's dining room or setting up an outdoor movie screen under the starry skies of Sharm El Sheikh to watch Christmas favourites with the entire family while enjoying a selection of milk and cookies.
Holiday Spa Retreat
Guests can always escape to tranquillity and serene wellness experiences with The Spa's festive special, unwrapping the magic of the season with a series of spa rituals to enjoy throughout the stay or share with family and friends.
To book a festive holiday with up to 20 percent savings click here.
---
---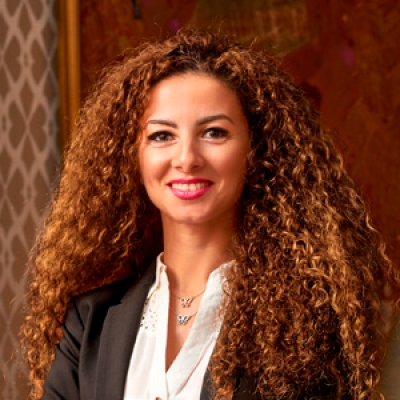 Sherry Adel
Senior Director of Public Relations and Marketing Communications - Egypt
1089 Corniche El Nil, P.O. Box 63 Maglis El Shaab
Garden City 11519, Cairo,
Egypt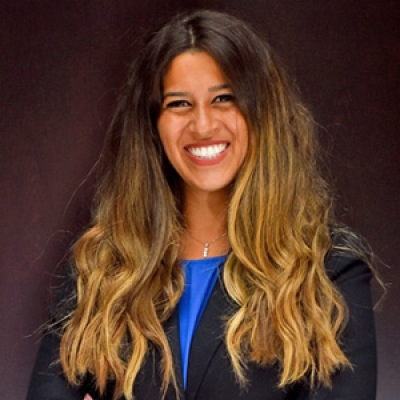 Sarah El Gohary
Director of Public Relations and Marketing Communications
1 Four Seasons Boulevard, PO Box 203
Sharm El Sheikh, South Sinai
Egypt
---
Four Seasons Resort Sharm El Sheikh, Egypt
PRESS KIT

Visit Four Seasons Resort Sharm El Sheikh, Egypt Website