Back
The 8 Wonders of Shenzhen: Four Seasons Unlocks the Secrets of China's Most Dynamic City
Four Seasons Hotel Shenzhen opened as is the company's eighth hotel in China, and in honour of that distinction, the Hotel's Concierge has curated a list of the 8 Wonders of Shenzhen.
The Concierge team can create a customized itinerary that meets any interest, helping guests discover the hidden gems of this wonderful city. From shopping to golf, one-of-a-kind theme parks, memorable dining experiences, cultural excursions or a night on the town, Shenzhen has something for everyone.

1. An Epic Shopping Experience

Established as China's first Special Economic Zone in 1980, Shenzhen continues to operate as a trading post of epic proportions. Visitors and locals alike can explore entire buildings filled to the brim with the latest electronics at Huaqiangbei, famous for its more than 1.4 million square metres (15 million square feet) of sprawling retail space. Or they can visit Shuibei's more than half a million square metres (5 millions square feet) to find all types of jade, gems and jewellery. At Dongmen, shoppers pick their way through the throngs amid the more than 170,000 square metres (1.8 million square feet) of shops and market stalls to find a deal. Those on the lookout for fine china or furnishings can try their luck at the Sungang Art Exhibition Centre, which features wholesale arts and crafts products. Whatever one is looking for, it can be found in Shenzhen - and even better, Four Seasons can arrange private tours to get the best deals.

2. Swing Around the Town

Glancing around at the glass and steel cityscape, it's not immediately apparent that Shenzhen is one of China's top golfing destinations. However, the city is home to more than a dozen golf courses, ranging from 9-hole courses to some of the world's premier golfing venues. The Mission Hills Golf Club, located a short drive from Four Seasons Hotel Shenzhen, is the world's largest golf club, boasting an incredible twelve 18-hole courses designed by a host of international golf superstars. Four Seasons can arrange transport so guests can be on the links in no time at all.
3. Theme Park Heaven

For theme park aficionados of all ages, Shenzhen is a dream come true. Happy Valley features thrilling roller coasters, Splendid China Folk Village is home to a stunning display of sample architecture and culture from China's various provinces and ethnicities, and Window of the World has miniature and meticulous reproductions of 130 of the world's most famous sights, including Giza's pyramids, the Eiffel Tower and the Taj Mahal. It truly has to be seen to be believed.

4. Blast from the Past

Beneath Shenzhen's breakneck modernity lies a wealth of history. Nantou Ancient City dates back to the fourth century and showcases remnants of a Ming Dynasty town; the 14th-century Dapeng Fortress played a pivotal role during the Opium Wars and is the city's only national historic relic; and the Chiwan Tianhou Temple is one of China's largest and most splendid temples dedicated to the Goddess of Heaven.
5. City of Design

Appointed as a UNESCO City of Design in 2008, Shenzhen is awash in interesting architectural landmarks and is home to a large number of artists and designers. Four Seasons guests can enjoy a private tour around the city to see stunning examples of cutting-edge design, including the winged roof of the Civic Centre, which houses Shenzhen City Hall as well as the Shenzhen Museum, and the Shenzhen Concert Hall and Library created by renowned architect Arata Isozaki. Guests can see stylized Chinese architecture in the entertainment area of OCT Harbour, watch avant-garde artists work in OCT-LOFT Creative Park, and visit Dafen Painting Village's more than 100 art galleries to try their hand at Chinese calligraphy.
6. A Gourmand's Dream

For food lovers, Shenzhen is ideally located between Hong Kong and Guangzhou, the world's two hotbeds of Cantonese cuisine. Four Seasons Hotel Shenzhen has capitalized on this enviable location with Zhuo Yue Xuan, its signature Cantonese restaurant, which offers a wide array of tantalizing regional specialties. Additionally, since the majority of Shenzhen residents are migrants from other provinces, scattered throughout the city are restaurants offering renditions of each of the eight regional cuisines of China: Anhui, Fujian, Guangdong, Hunan, Jiangsu, Shandong, Sichuan and Zhejiang. For those who wish to hone their culinary skills, pre-arranged private Chinese cooking classes for groups of 10 are available at the Hotel.
7. Shenzhen After Dark

With a wide selection of restaurants featuring Chinese and international cuisine, as well as bars and clubs with live music and karaoke, OCT Harbour is Shenzhen's fashionable nightlife destination of choice. The scenic waterfront locale transforms into a unique, carnival-like atmosphere when the sun goes down, making this the place to see and be seen.
8. Reconnect with Yourself

Shenzhen offers many options for nature lovers and health buffs: a stroll around scenic Fairy Lake Botanical Garden, exploring Lianhua Mountain Park, hiking up Wutong Mountain, relaxing at Shiyan Lake Hot Spring Resort, or biking and bird-watching at the Mangrove Nature Reserve. Four Seasons guests don't need to travel far, however, to relax and unwind. The Hotel offers a 24-hour gym, indoor and outdoor swimming pools, and a Spa with seven treatment rooms. In addition, guests can enjoy the services of a private yoga instructor in the Hotel's yoga room or on the unique multi-level outdoor Terraces, where yoga meditation at dawn or a private tai chi class can be arranged on an individual basis.
---
---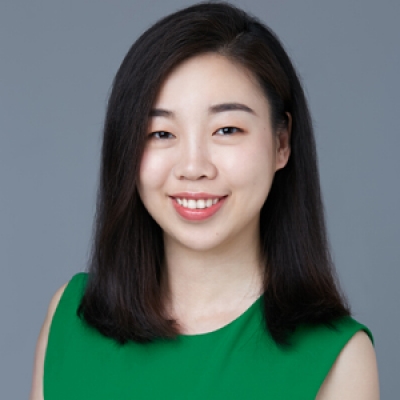 Emilie Zhang
Director of Public Relations
138 Fuhua Third Road, Futian District
Shenzhen, 518048
China
---
Four Seasons Hotel Shenzhen
PRESS KIT

Visit Four Seasons Hotel Shenzhen Website