Back
The Spa at Four Seasons Hotel Silicon Valley Introduces Exclusive Sleep Wellness Massage
Hotel's commitment to ensuring a good night's rest extends from guest rooms into the Spa
November 11, 2016,
Palo Alto, Silicon Valley, U.S.A.
In an effort to soothe restless minds, The Spa at Four Seasons Hotel Silicon Valley introduces California Dreaming, a new sleep wellness massage exclusively developed in collaboration with nationally recognised "Sleep Guru" Robert Michael deStefano and local skin care line Longeva. The innovative new massage incorporates proprietary breath-work, sleep-inducing techniques and a special blend of essential oils designed to relax the mind and body.
Recognising that Silicon Valley has one of the longest work weeks in the United States, Maritsa Victorian, The Spa Director at Four Seasons Hotel Silicon Valley at East Palo Alto, says, "I have been contemplating the right sleep wellness addition to our spa menu for some time, but wanted to focus on offering more than just a massage. I wanted to create a holistic sleep wellness experience that continued at home providing a nightly ritual that would tie back to the massage and improve quality of sleep over time."
Following the massage guests will receive the following to take home for use during their own nightly sleep rituals that will aid in achieving a restful night's sleep:
ZBliss: A simple, step-by-step sleep ritual guide by Robert Michael deStefano that will remove sleep-robbing barriers and inspire a blissful nightly sleep practice of calm, release and relaxation.
ZBliss Sleep Music Therapy: clinically-studied, international bestselling sleep music therap.y
Anoint Trigger Point Sleep Serum (1 oz.) from the Longeva NightSPA line that is infused with Nocturnals - an exclusive blend of nine essential oils and seven botanical extracts, designed to naturally cool the central nervous system and reduce cortisol while increasing serotonin.
For guests who are interested in beginning a sleep wellness regimen the Longeva dreamKIT will be available to purchase at The Spa gift shop.
Robert Michael deStefano will be present at the annual Spa-liday event to debut the new California Dreaming Sleep Wellness Massage and will provide an introductory sleep wellness workshop from 2:00 to 3:00 pm on Saturday, November 12, 2016.
To book the California Dreaming Sleep Wellness Massage call The Spa at 650 470 2865 or reserve online.
Sleep Well at Four Seasons Hotel Silicon Valley
Each of the hotel's 200 guest rooms and suites have double-paned, noise-cancelling windows helping to reduce any outside ambient noise, providing a calming rest bit in the heart of dynamic Palo Alto. The centrepiece of every guest room is the world-renowned Four Seasons Bed, featuring a custom designed mattress with exclusive temperature regulation technology and three unique topper options to choose from - Signature, Signature Plush or Signature Firm - providing the ultimate in selective comfort. A special Sleep Menu is available for guests to order sleep-enhancing items such as calming bath soaks, aromatherapy neck wrap or warm almond milk with house-made cookies, delivered right to their room.
About The Spa at Four Seasons Hotel Silicon Valley
The Spa at Four SeasonsHotel Silicon Valley features seven treatment rooms, a relaxation lounge, eucalyptus infused steam room, fitness centre, and locker rooms for men and women. Guests can enjoy the rooftop pool and whirlpool offering an oasis for relaxation. The Spa offers an array of fully customisable signature and seasonal treatments uniquely developed to hydrate skin, promote anti-ageing, and increase relaxation. The Spa also features aromatherapy and therapeutic treatments, advanced skin care for men and women, waxing services, and a nail salon.
---
---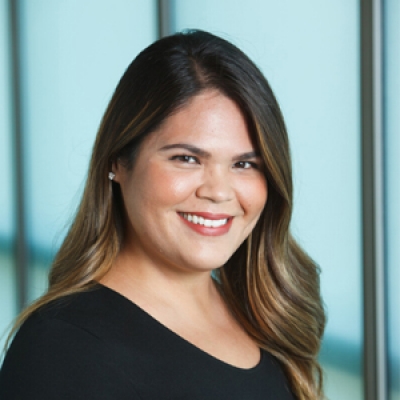 Malia O'Connor
Public Relations and Communications Manager
2050 University Avenue
East Palo Alto, CA 94303
U.S.A.
---
Four Seasons Hotel Silicon Valley at East Palo Alto
PRESS KIT

Visit Four Seasons Hotel Silicon Valley at East Palo Alto Website