Back
Four Seasons Hotel Silicon Valley Partners with Plum to Be First Hotel to Offer Guests In-Room and On-Demand Wine by the Glass
Revolutionising the in-room wine experience, Four Seasons Hotel Silicon Valley introduces Plum, an innovative wine system that automatically preserves, chills and serves wine by the glass
August 22, 2017,
Palo Alto, Silicon Valley, U.S.A.
Leading the way towards innovating the guest experience, Four Seasons Hotel Silicon Valley at East Palo Alto announces a major partnership with Plum, bringing the latest in wine innovation to Hotel guests. Plum is the first table-top consumer appliance that automatically preserves, chills and serves wine by the glass, allowing guests to instantly enjoy a perfect glass of wine within the comfort and convenience of their Hotel room, whether it be to decompress after a long day of meetings or to toast a memorable occasion.
"Four Seasons Hotel Silicon Valley is at the crossroads of technology and innovation, and Plum is the ideal expression of that," says Florian Riedel, General Manager, Four Seasons Hotel Silicon Valley. "Our guests expect service that is curated to them. With Plum, they can enjoy their favourite wines in the manner they choose, on demand and in the moment."
The latest advancement in wine serving technology, Plum is the brain child of Founder and CEO David Koretz, a serial software and technology entrepreneur with strong ties to Silicon Valley and an avid wine enthusiast.
"We are thrilled to announce our first hotel partnership with Four Seasons Hotel Silicon Valley, which is leading the way in transforming the guest experience. Discerning travellers have come to expect luxury on-demand and Plum helps to provide that same level of experience in-room. Introducing Plum to hotels is an entirely new opportunity to appeal to evolving guest preferences," said David Koretz, founder and CEO of Plum.
Each user-friendly unit contains sophisticated technology wrapped in timeless design complementing the sleek interiors of the Hotel's suites.
How Plum Works
Hand-Selected Wines: Plum can hold up to two standard wine bottles, allowing the Hotel to feature hand-selected wines and special vintages that best match guest preferences. One of the first wines to be featured is Blend 122, a unique red wine blend produced exclusively for the Hotel's newest culinary addition [esc] by Byington Vineyard & Winery in the nearby Santa Cruz Mountains wine region.
Perfect Preservation: Plum precisely pressurises each bottle with argon gas protecting the unique flavour and aroma of each wine, allowing guests to enjoy every glass just as the winemaker intended.
Customised Servings: Plum pours half glass and full glass servings and Plum's dual spouts pour each wine directly from the bottle to glass.
Silent Cooling: Two separate cooling chambers chill each bottle to its own ideal serving temperature automatically and silently.
Virtual Tasting Room: The 7-inch (18 centimetre) touchscreen and integrated speaker serve as a virtual tasting room, displaying rich video and imagery of the winery along with tasting notes.
Automatic Billing: Plum seamlessly integrates into the guest experience automatically billing the guest's folio, allowing them to enjoy a glass of wine effortlessly and at their leisure.
Availability
Plum will be present in select suites starting August 25, 2017 with plans to include the unit in remaining suites and select guest rooms starting October 2017.
Special Offer to Experience Plum
Guests who reserve a suite and request Plum from August 28 through September 30, 2017 will receive a complimentary 2.5 ounce pour from Plum. To reserve call the reservations team at 650 566 1200.

About Plum
Plum is dedicated to transforming how consumers enjoy wine from the bottle to the glass. Plum's flagship product reflects its mission of delivering the perfect glass of wine on demand, every time – preserved and at the ideal serving temperature. Plum, Inc. is headquartered in Dania Beach, Florida with offices in Palo Alto, California.
---
---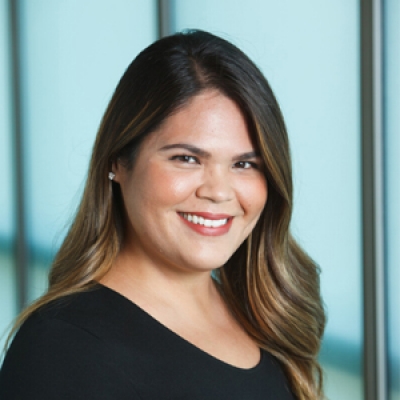 Malia O'Connor
Public Relations and Communications Manager
2050 University Avenue
East Palo Alto, CA 94303
U.S.A.
---
Four Seasons Hotel Silicon Valley at East Palo Alto
PRESS KIT

Visit Four Seasons Hotel Silicon Valley at East Palo Alto Website