Back
Breaking Up with Busy: A Weekend Dedicated to Wellness at Four Seasons Hotel Silicon Valley
May 13, 2019,
Palo Alto, Silicon Valley, U.S.A.
Furthering a dedication to offering holistic wellness experiences, Four Seasons Hotel Silicon Valley at East Palo Alto plays host to a Weekend of Wellness on June 8, 2019. Focused around a number of thoughtful topics, a series of health and wellness speakers will share their knowledge and tips for living a more mindful life.
Guests who reserve the Weekend of Wellness offer will enjoy:
Deluxe King room
Breakfast
Guided meditation
Guest speakers and "Breaking Up with Busy" Seminar
Signed copy of Breaking up with Busy: Real Life Solutions for Overscheduled Women
Half day bike rental
The Wellness Seminar starts with an inspiring guided meditation session followed by the "Breaking Up with Busy" seminar lead by author of Breaking Up with Busy: Real Life Solutions for Overscheduled Women and co-founder of the Silicon Valley fitness and lifestyle company Poised. Following the seminar guests will enjoy learning from series of speakers from various health and wellness backgrounds for a day of mindfulness.
The Wellness Weekend experience costs USD 425 per person. Space is limited to 30 attendees and registration is required to attend. For those who may not require overnight accommodations, but wish to attend the Wellness Seminar, day tickets are available here. To reserve, contact Four Seasons Hotel Silicon Valley at 650 566 1200, and ask for the Wellness Weekend package on June 7, 2019 or June 8, 2019.
Wellness Seminar Schedule:
8:30-9:45 am — Guided Meditation followed by "Breaking Up with Busy: Real-Life Solutions for Overscheduled Women" with Yvonne Tally
Yvonne brings with her more than twenty years of health and wellness experience and is a firm believer in the positive impact of meditation. "I'm so happy to be able to celebrate wellness with Four Seasons guests in Palo Alto by sharing the incredible benefits of guided meditation, a vital practice for revealing meaningful outcomes. Through guided meditation we can focus on our desired goals whether it be for professional success, physical and emotional healing or a simple tool for healthy mood management," Tally says. Adding to her holistic approach, Yvonne is also a classically trained chef, certified Pilates instructor and fitness trainer.
10:00-11:00 am — "Clean Beauty: How to Adopt a Sustainable Beauty Routine" with Manon Pilon from Nelly De Vuyst
Founder of multiple spas and a private aesthetic school in Montreal, Manon Pilon is an aesthetic and medical spa professional with more than 35 years of experience. Manon is also a celebrated author of three health and beauty books: Anti-Aging The Cure: Based on your Body Type, Rajeunir La Cure and Decodé L'Autre. She has conducted seminars throughout the world, educating medical specialists, estheticians, dermatologists and many other medical professionals.
11:15-11:45 am — "Benefits of CBD for Pain Management" with Kelly Stoll, Co-Founder of Vital Body Therapeutics
Kelly is the co-founder of Vital Body Therapeutics and Vital Body Therapy, the first therapeutic spa of its kind, and has trained more than 50 therapists to offer advanced bodywork for lasting relief from pain and structural imbalance. She has seen hundreds of clients avoid costly surgeries and dangerous medications through thoughtful application of CBD. Her passion for natural medicine and knowledge of the spa industry has guided her to share her knowledge of CBD as powerful and safe medicine. Kelly hopes to inspire health care practitioners and everyday people to incorporate CBD into their pain management regime.
12:00 noon - 12:30 pm — "What is Sustainable Fashion?" with Founder of Sita Couture, Sita Thompson
Sita Thompson is a Southern California native who grew up on an organic farm in Long Beach California. Her introduction to the fashion industry was as intern with Irene Dill, a couture designer while studying in Europe. Sita lived in India for six years working as a brand ambassador for multinationals while also studying and performing classical Indian dance. The combination of commerce and art was the creative business inspiration that later become SITA Couture, a sustainable lifestyle apparel company based in Los Angeles, California. Her designs are 100 percent manufactured in the USA using eco-friendly materials.
---
---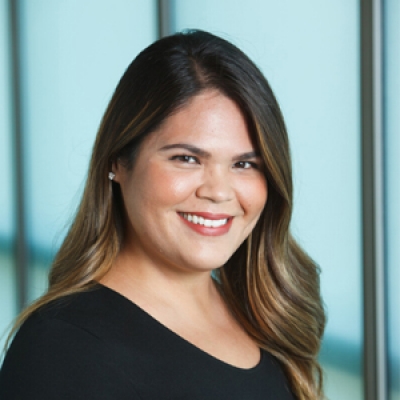 Malia O'Connor
Public Relations and Communications Manager
2050 University Avenue
East Palo Alto, California 94303
USA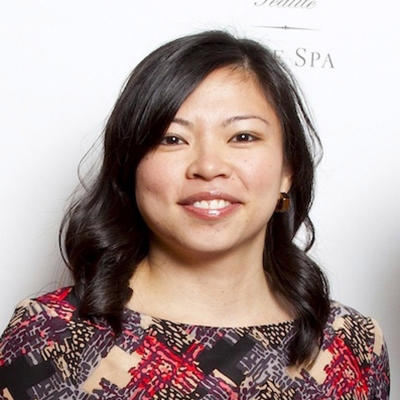 Meg Paynor
PR Consultant
2050 University Avenue
East Palo Alto, California 94303
USA
---
Four Seasons Hotel Silicon Valley at East Palo Alto
PRESS KIT

Visit Four Seasons Hotel Silicon Valley at East Palo Alto Website