Back
Quattro Restaurant Welcomes Guests Back with Open-Flame Concept at Four Seasons Hotel Silicon Valley
May 12, 2021,
Palo Alto, Silicon Valley, U.S.A.
Quattro Restaurant at Four Seasons Hotel Silicon Valley reopens on May 12, 2021 for lunch and dinner with a rustic menu highlighting house made dry-aged meats, grilled dishes, and fresh pastas. The culinary experience is influenced by Executive Chef Martín Morelli's Italian heritage and his passion for grilling, having spent summers at his grandfather's ranch in the countryside of Uruguay.
A glass "jewel box," Quattro has a striking, modern design with soaring floor-to-ceiling windows framing the lighted, outdoor California palm trees. Outside, the Quattro Terrace borders the restaurant, offering al fresco dining and firepits for mild evenings.
"I've always been fascinated by the open flame and grilling as a method of cooking. There is a simplicity factor to it and how it effects the food," says Morelli. "Small details go into every dish and there is lot of passion and care that goes into heightening its flavours."
Morelli begins with a bone-in ribeye, covering it with cheesecloth with scotch before letting it age a week. After, the cheesecloth is removed and the meat placed in the restaurant's meat chamber with the salt block for five weeks.
"The ribeye is then covered with tallow for a few days. Once portioned, we vacuum and wet-age the steaks with extra virgin olive oil. We grill the steaks on a blue steel pan with olive oil and whiskey oak smoked spices, and finish by basting it with butter. The result is a steak that is tender and charged with umami," describes Morelli.
A popular and sought-after dish, the whole branzino, is pan roasted before being deboned and plated with seasonal vegetables.
"It begins with prized ingredients and from there everything is made in house – from pastas and pizza dough to charcuterie," says Morelli. Quattro's fresh pizza dough uses Italian 00 flour, San Marzano tomatoes and Sicilian oregano, made with a hand crank food mill and cooked in a pizza oven.
In addition to a handful of seasonal cocktails and a fully stocked bar, Quattro will also offer a curated regional and Old-World wine list.
An intuitive meeting place halfway between San Francisco and San Jose, Quattro has become the preferred venue for power meetings and intimate conversations and connections known for exceptional and warm service.
The restaurant will serve lunch and dinner Wednesdays to Saturdays, from 12:00 noon to 8:30 pm and Sundays from 11:00 am to 6:00 pm. Reservations are highly recommended and can be made online or by calling the Hotel.
---
---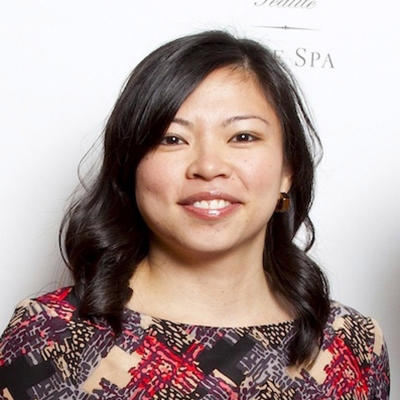 Meg Paynor
PR Consultant
2050 University Avenue
East Palo Alto, California 94303
USA
---
Four Seasons Hotel Silicon Valley at East Palo Alto
PRESS KIT

Visit Four Seasons Hotel Silicon Valley at East Palo Alto Website