Back
The Silicon Valley Wine Scene
Palo Alto, Silicon Valley, U.S.A.
Venturing off the well-trodden Northern California wine regions of Napa and Sonoma, Silicon Valley is also home to a long standing and thriving wine culture. Dotted with small production, family-run vineyards, the Santa Cruz Mountains wine region is one of California's first AVAs and one of the wine world's best kept secrets. For decades the region has earned a reputation for cultivating some of the New World's finest terroir driven wines captivated serious wine enthusiasts with legendary pinot noirs produced by Mount Eden, David Bruce and Santa Cruz Mountain Vineyards. The area's unique microclimates and mineral rich soil merge with the creativity and boldness of each individual winemaker contributing to the development of wines celebrated for their unparalleled character.
Byington Vineyard & Winery is a gem in region, just 9 miles (14.5 kilometres) south of Mount McPherson, the highest point in Santa Cruz County. An award winning vineyard, located within a 45 minute drive from Four Seasons Hotel Silicon Valley, is surrounded by towering redwood forests with breathtaking views of Monterey Bay. Byington offers an elegant wine country experience, with tastings and tours in their French country style villa. Reserve a cellar tasting, shuttle ride through the vines, bocce court or even your own BBQ grill to spend extra time enjoying the temperate climate and relaxing atmosphere.
Focusing on biodynamic and sustainably grown grapes, each premium wine starts with handpicked grapes crafted using natural fermentation methods. One such wine is Blend 122, created in collaboration with the Hotel in celebration of the opening of [esc]. The exclusively produced Bordeaux-inspired red wine blend features cabernet sauvignon, merlot, cabernet franc and petite verdot grapes. The medium to full bodied ruby red wine has a silky mouthfeel with flavours of anise and fresh red fruit, followed by a surprising burst of citrus, warm sunflowers, and wisps of cigar box ending in a proper dry finish.
Leading the way towards innovating the guest experience and revolutionising the in-room wine experience, Four Seasons Hotel Silicon Valley introduced Plum, an innovative wine system that automatically preserves, chills and serves wine by the glass. With the addition of the latest advancement in wine serving technology guests of the Hotel can instantly sample Blend 122 within the comfort and convenience of their suite, whether it be to decompress after a long day of meetings or to toast a memorable occasion.
---
---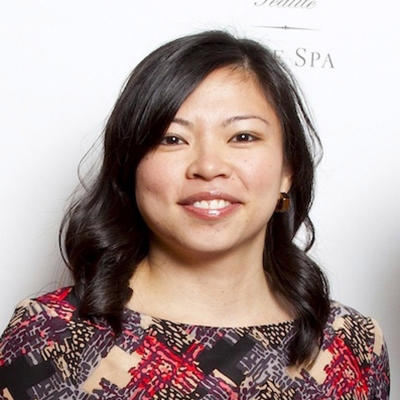 Meg Paynor
PR Consultant
2050 University Avenue
East Palo Alto, California 94303
USA
---
Four Seasons Hotel Silicon Valley at East Palo Alto
PRESS KIT

Visit Four Seasons Hotel Silicon Valley at East Palo Alto Website