Back
Top 10 Instagram-Worthy Places in Palo Alto
Palo Alto, Silicon Valley, U.S.A.
Four Seasons Hotel Silicon Valley at East Palo Alto worked with local influencer Michael Tran to unlock Palo Alto's most aesthetically pleasing locations and create a list of our favourite "Instagram worthy" spots. Each location features delightful hidden gems and beautiful backdrops for numerous photo opportunities. Each spot is easily accessible from the Hotel by car. For those looking for something a little more adventurous, we recommend renting one of our Hotel bicycles to spend the day cruising through the list.
Google maps directions are included below.

The Rooftop Pool at Four Seasons Hotel Silicon Valley
The preferred location to bask in the sun, the rooftop pool at Four Seasons Hotel Silicon Valley with its recent enhancements is the place to see and be seen in Silicon Valley. Private cabanas and reclining deck chairs are perfect for capturing a leisurely day by the pool. Colourful and refreshing cocktails served at the pool bar are as picture-prefect as they are delicious.
Insider Tip: The rooftop pool is only accessible to Hotel guests and Spa members, but you can access this exclusive area if you make a spa appointment of 60 minutes or longer.
HanaHaus
456 University Ave, Palo Alto, CA 94301
HanaHaus is located on Palo Alto's University Avenue and is a great spot to try a great cup of coffee at Blue Bottle, do some work or people watch. The patio area at the entrance is perfect for an Instagram snap and with the stunning columns and archways leading to the main entrance of the building. The string lights also add a cosiness to the surroundings. Further inside, the tiles on the ground also make for a perfect backdrop for Instagram-ing your coffee.
Insider Tip: Order the New Orleans coffee from Blue Bottle for a morning pick me up before setting off on your adventures.
The Stanford Theatre
221 University Ave, Palo Alto, CA 94301
Further down the road on University Avenue is the Stanford Theatre. The theatre, which opened in 1925, is a wonderful date spot that now shows classic Old Hollywood movies such as The Wizard of Oz. The vintage theatre marquee lights up at night and is a local icon in Palo Alto. Snapping a photo during the evening transports you back to the era when the theatre first opened and it truly lights up the surrounding area.
Insider Tip: Check their website for a list of classic movies that are currently showing and get tickets to end the night in downtown Palo Alto.
Arizona Cactus Garden
450 Serra Mall, Stanford, CA 94305
After exploring the shops and restaurants on University Avenue, make your way to Stanford University. The historic campus has many spots to explore that are perfect for photo-taking. Start out at the Arizona Cactus Garden, a beautiful garden with dozens and dozens of different cactus plants. Follow the various paths and take in the incredible variety of plants, each area of the garden is a photo opportunity that you can't miss.
Insider Tip: The Stanford Mausoleum is a few yards away and is a gorgeous piece of architecture you can't miss while in the area.
Iris & B. Gerald Cantor Center for Visual Arts
328 Lomita Dr, Stanford, CA 94305
Not only does Stanford University have a cactus garden, but it also houses a magnificent museum with free entrance. The museum is an amazing sight to see not only before walking in, but the front room features a breathtaking amount of marble from the staircase to the columns, aesthetically pleasing and perfect for your Instagram feed. Leave a good hour or two to explore this museum and take in all the incredible art pieces. Each room houses different pieces and the experience is sure to unleash your creativity.
Insider tip: Tours are also free and the museum café is a great place to take a break to grab lunch.
Hoover Tower
550 Serra Mall, Stanford, CA 94305
Hoover Tower is an iconic piece of architecture on the Stanford University campus. For a small fee, you can take the elevator to visit the top of the tower for a beautiful view of the campus and surrounding Palo Alto area. A guide will escort you to the top and give you some history of the tower itself. No matter the weather, the view is perfect for a quick Instagram shot. Add some dimension and cast some cool shadows for your pictures.
Insider tip: There are signs that say no photography, but they only apply to the front room when entering the Hoover Tower. You are free to take as many pictures as you would like at the top.
Stanford Graduate School of Business Artwork
655 Knight Way, Stanford, CA 94305
There are two standout pieces near the Stanford Graduate School of Business: Peter Wegner's Monument to Change as it Changes and Ways to Change. The first piece is located in front of the Knight Management Center next to the cafeteria. The wall is covered in multi-coloured paint cards that flip around to create different patterns and shapes and is fascinating to watch. The second piece, Ways to Change, is located across from the TA Associates Café a few yards away. It features a massive black panel with adverbs that can be used to modify the word "change." The words will blink and create visual patterns.
Insider Tip: You can park your car at the Graduate School of Business parking structure for a small fee.
Palo Alto Art Center
1313 Newell Rd, Palo Alto, CA 94303
The Palo Alto Art Center is a small unique space that has exhibitions, art classes, and workshops. One piece that stands out is the art installation by Patrick Dougherty located behind the art centre that can be seen from the main road. The piece, called Stickworks, uses techniques similar to birds and basket makers. It's an incredible art installation that is fun to explore.
Insider Tip: Sign up for one of their special art workshops such as ceramics classes or collage making.
Facebook HQ
1 Hacker Way, Menlo Park, CA 94025
While staying in the heart of the Silicon Valley, what better place to visit than the headquarters of the largest social media platform in the world? You can't tour the inside of Facebook HQ unless you have a friend or family member who works there, but you can take a photo in front of their iconic "Like" sign before entering the parking lot.
Insider Tip: The sign is located before entering the parking lot. Park nearby and walk to the sign using the crosswalks.
Googleplex
1911 Landings Dr, Mountain View, CA 94043
Another Silicon Valley giant located right next to Palo Alto is the Googleplex. Like Facebook, there is no official tour to the public unless you know a Google employee. However, there is a public visitor centre that features a collection of android statues as well as a merchandise store. The Google bikes are limited to Google employee use, but it makes a great prop to pose with for a quick Instagram shot.
Insider Tip: The visitor centre closes at 5:00 pm, but you can pose with the statues outside anytime.
---
---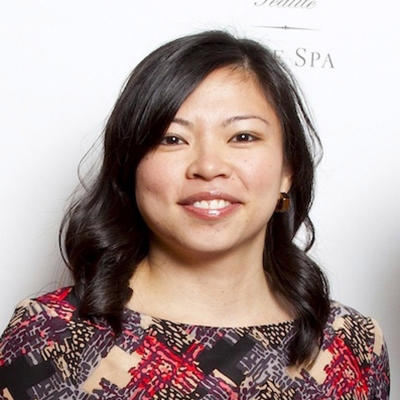 Meg Paynor
PR Consultant
2050 University Avenue
East Palo Alto, California 94303
USA
---
Four Seasons Hotel Silicon Valley at East Palo Alto
PRESS KIT

Visit Four Seasons Hotel Silicon Valley at East Palo Alto Website