Back
Argentinian Takeover at Four Seasons Hotel Singapore: Brasero and Florería Atlántico Pop-Up at One-Ninety Restaurant and One-Ninety Bar
A culinary journey to Argentina's vibrant flavours
July 12, 2023,
From August 1, 2023, diners are invited to prepare their taste buds for a one-of-a-kind gastronomic experience as award-winning Renato "Tato" Giovannoni (recognised as one of the top 10 bartenders in the world), and culinary and hospitality maestro Alex Resnik arrive in the Garden City to kick-start a three-month Argentinian restaurant and bar takeover in Four Seasons Hotel Singapore. From Buenos Aires to Singapore, this exciting South American brasserie pop-up at One-Ninety Restaurant and One-Ninety Bar will transport diners to the vibrant streets of Argentina, immersing them in the country's rich culinary heritage and lively ambience.
Embark on a journey throughout the history of Argentina and the travels of immigrants to the country on a sailing dream across the Atlantic Ocean to the coasts of Argentina, where through their repertoire of diverse recipes, the duo will showcase how they adapt their palates and cultural costumes to Singapore.
For the three months, diners can look forward to seeing a nightly transformation at One-Ninety Restaurant and One-Ninety Bar as the team brings to life an unforgettable experience with Argentina's culinary culture - a melting pot of flavours with surprising culinary encounters, made of traditional native dishes and delectable European influences.
The restaurant - Brasero Atlántico - will feature an à la carte dinner menu and a seven-course Chef's Table dinner experience (SGD 168 per person) specially curated by Resnik, that showcases the diverse flavours and traditional techniques that make Argentinian cuisine so irresistible. From asado (Argentinian barbecue) to empanadas (staple of Argentinian street food), guests will have the opportunity to indulge in mouth-watering dishes crafted by Chef Ryan Turner, who will brilliantly capture the essence of Argentina's culinary traditions in the dishes.
Focused on simplicity, with the most fresh, local and best ingredients, all cooked a las brasas (on the grill) and inspired by the immigrants who arrived to the Rio de la Plata but later settled in the interior of the country where they discovered the local hunting meats and their wood-fired cooking. To complement the extraordinary culinary journey, diners can also look forward to sipping on an impressive selection of South American wines, including malbecs and torrontés, which perfectly pair with the bold flavours of the cuisine.
Moving on to the bar – Florería Atlántico (World's 50 Best Bars - #18) is where cocktails are based on the contribution left by the migratory waves that came across the Atlantic Ocean in the 1900s and helped build the country, focusing on local products and how the immigrant communities adapted their customs to the lands.
The brainchild of Giovannoni, the spirit of the cocktail list was designed in partnership with Felipe Pigna, one of Argentina's most notable and influential contemporary historians, exploring the land's original colonies and its native inhabitants.
Cocktail highlights include Florería Atlántico's classics such as the Negroni Balestrini (SGD 27), made with gin, Campari, Amaro Averna, eucalyptus, pinon (Pine) and seawater, as well as the El Dorado (SGD 29), a refreshing mix of Cachaça, Manifest, house-made Mate Tereré, sugar cane juice and tropical fruits. To accompany the tipples, a Raw Bar with a selection of crudo will be offered daily.
Whether an adventurous eater or simply seeking a unique dining experience, this event is not to be missed, promising to be an unforgettable one for food and cocktail enthusiasts, offering a glimpse into Argentina's vibrant culture, warm hospitality, and passion for good food and drinks.
One-Ninety Restaurant x Brasero Atlántico
6:00 to 10:30 pm (last order at 10:00 pm)
One-Ninety Bar x Florería Atlántico
5:30 pm to 12:00 am (last food order at 10:30 pm, last beverage order at 11:30 pm)
To make a reservation, call +65 6831 7653 or email dining.singapore@fourseasons.com.
All prices stated above are subject to prevailing government taxes.
---
---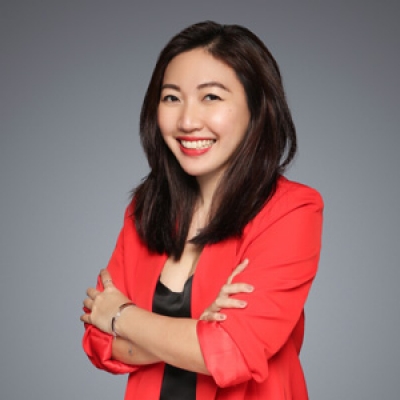 Andreana Soh
Director of Public Relations and Communications
190 Orchard Boulevard
Singapore, 248646
Singapore
---
Four Seasons Hotel Singapore
PRESS KIT
Visit Four Seasons Hotel Singapore Website