Back
The Art of Living Well at Four Seasons Hotel Singapore
Introducing an urban wellness escape with fresh new spaces, lifestyle and dining experiences
February 7, 2023,
Four Seasons Hotel Singapore, a leader in luxury hospitality worldwide, introduces a brand new wellness space on the third level of the Hotel, embracing the natural, verdant flora that the Island is unmistakably known for, bringing the outdoors within.
Nestled on the third floor of Four Seasons Hotel Singapore, step into an urban equatorial paradise designed with lush foliage as a key feature. Bathed in light streaming in from full-panel windows that wrap around most of the space, a new dining outlet, Pool House, takes centre-stage.
An oasis of well-being, the Pool House offers an enviable view of the turquoise pool just steps away and is swathed in soft, natural daylight amid vertical green gardens. Tropical and relaxed, an inclusive menu has been developed in consultation with an accredited nutritionist and spotlights healthy creations as well as a wide selection of plant-based fare, using sustainably sourced produce wherever possible.
Four Seasons Spa
In collaboration with Australian natural skincare brand Subtle Energies, experience a sensorial journey at Four Seasons Spa, featuring a curated range of holistic experiences, premium facials and indulgent body care treatments. Every treatment is a fusion of the therapeutic, hand-performed massage sequences of deep tissue work, Ayurveda strokes, lymphatic drainage, Marma point work and balancing energy work, uniquely crafted with Subtle Energies' rare Ayurveda Aromatherapy active essential oils and base oils to help provide a reprieve from modern lifestyle concerns.
Executive Club
Recently opened in October 2022, the Executive Club is set aside for discerning guests who enjoy the privacy of a highly personalised experience.
Start the morning with a cup of freshly-brewed coffee, and enjoy access to private meeting rooms, all-day refreshments, concierge services and more. Over lush botanical views, experience excellent dining, elegant midday afternoon tea, or a refreshing tipple as evening craft cocktails and sundowners segue the day into dusk.
24-Hour Fitness Centre
Crafted with fitness and wellness at its core, explore and experience more than 629 square metres (6,770 square feet) of a fully equipped fitness centre, featuring separate spaces dedicated to cardio workouts, strength training and quiet stretches. With ample space between machines and an ambience that inspires with botanical elements to invigorate and refresh body and mind, the Fitness Centre is adjacent to a private exercise studio, which is available for private training or yoga sessions with certified personal trainers available on request.
Swimming Pools
Families can lounge in the 20th floor rooftop outdoor pool, where cabanas offer shelter from the tropical sun and a swing for relaxation. Pool floats and toys will delight the little ones against a panoramic view of the city skyline.
Guests looking for a more invigorating swim can head for a dip in the adult-only outdoor lap pool or relax in the outdoor whirlpool, both of which are located on the third floor.
Tennis Courts
Two brand new turf grass tennis courts offer lower-impact play. Take a lesson from the Hotel's private tennis coaches or practice volleying with a hitting partner at one of the two outdoor tennis courts.
Guest Rooms
The Hotel's refreshed guest rooms and luxury themed suites consist of contemporary interiors that feature a natural colour palette of dusty cool blue tones and lime green accents, inspired by the water and tropical lotus leaves of the Singapore Botanic Garden's Swan Lake. Each room also features a mural wall composition of traditional Peranakan tiles, adding an artistic touch of Singapore's rich and multicultural heritage. Peranakan culture represents the union between two or more major ethnicities of the Straits Peninsula - a result of Singapore's historical significance as a major trading port. Large floor-to-ceiling windows provide sweeping views of the city and surrounding greenery, with white colonial-style doors and windows with plantation shutters, reminiscent of Singapore's once-agricultural history, allowing the natural light to brighten the rooms.
Luxury Themed Suites
Comprising four distinctive residences – the Royal Suite, Governor Suite, Ambassador Suite and the Presidential Suite – the quartet of luxury suites unfurl Singapore's legacy through subtle design motifs, natural textures and serene palettes of sophistication that portrays and acknowledges the Garden City's dynamic, cosmopolitan storied history. The Hotel's suites allow a connecting set to be arranged, transforming them into a two-bedroom abode, if needed.
Relax amid the tropical splendour of the Royal Suite cloaked in neutrals and verdant green, and dressed in cane, grass-cloth and linen complete with local palm, fruit and animal motifs in artworks and accessories, or in the warm, wood-inspired glow of the Governor Suite. Imbibe the heritage and cultural rich tapestry evident in the elegant Ambassador Suite and the stately Presidential Suite, inspired by colonial Singapore when black and white photographs were de rigueur, complete with a breath-taking view of the Orchard Boulevard from the 19th floor.
Restaurants and Bar
The passion for a nature-enlivened, tropical ambience continues from the rooms and suites to the restaurants and bar at Four Seasons Hotel Singapore.
Nobu
Opened in June 2022, set in a sculpted open-air Japanese garden and bar against the backdrop of the Singapore city skyline, diners can get a taste of Nobu Matsuhisa's signature dishes, such as the famed Black Cod Miso, Yellowtail Jalapeño and Nobu Classics such as Toro Tartare with Caviar, Cup Sushi and Nobu Crispy Rice.
For all the greatest hits that celebrate the freshest and finest ingredients, the multi-course omakase menu and the teppanyaki dinner are not to be missed, spotlighting natural and clean Japanese flavours and artful culinary expertise.
Elevating dining at Nobu Singapore, the beverage program complements the ever-evolving menus with bespoke craft cocktails along with world-class Nobu sake brewed exclusively by Hokusetsu brewery for Nobu restaurants worldwide.
Jiang-Nan Chun
Embodying the concept of Xiang Le Zhu Yi, or the principle of enjoyment and happiness, Jiang-Nan Chun is not only evocative of the pastoral lifestyle of Jiangnan region's traditional river villages through its rustic décor, but also through its authentic Cantonese cuisine. Led by Executive Chinese Chef Alec Khoo, signatures at this idyllic restaurant include the mesquite wood-roasted Peking Duck served with caviar, double-boiled soups and handmade dim sum.
One-Ninety Restaurant, a modern Asian brasserie
One-Ninety restaurant, the breezy, botanical modern Asian brasserie teases with its Asian twist on wholesome Provençal cuisine. Led by culinary maestro Chef Pierre Barusta, the spotlight here is on the use of fresh Asian aromatics and spices to augment the best of the season's freshest produce from sea to land. Signatures include the ocean-fresh Seasonal Seafood Tower, Traditional Bouillabaisse with Langoustine and Scallop, Crunchy Vietnamese Salad and Grilled Wagyu Striploin MB4. Children below five years of age enjoy complimentary dining when dining with an adult.
One-Ninety Bar
Ensconced by palms complete with trellis and air plants overhead, One-Ninety Bar beckons with the promise of a botanical-inspired cocktail journey and an indulgence in artisanal spirits. Sip on house libations that extol the beauty of local produce. Guest shifts also feature regularly with talents from within Singapore's bustling bar scene, and even extends to celebrated names within the international bar circuit.
Dynamic and passionate about all things botanical, One-Ninety Bar indulges the senses with sophisticated craftsmanship in every shake and stir. Subtly playful, much like the play of light and dark throughout the space, One-Ninety Bar has a "secret garden" – a breezy outdoor terraza perfect for balmy, al fresco imbibing. On weekends, unwind over tête-à-tête and weekend afternoon tea that changes with the seasons.
Concierge Recommends
Go Local Experience
Guests can learn how native plants and botanics are infused into local cuisine and try their hand at making a cocktail infused with the fascinating Blue Pea flower and fragrant Pandan (Screwpine) leaf. In the process, guests will learn how the two ingredients inspire dishes and drinks as they create the Blue Hour Sour over an engaging session with the Hotel's bartenders.
For the best of local fare, dine in-room or at One-Ninety restaurant. Feast on favourites such as Laksa (Fresh Seafood and Rice Noodles in Spiced Coconut Broth) Hainanese Chicken Rice (Poached Chicken served with fragrant Rice and Chicken Broth), and traditional Malay dessert Ondeh-Ondeh that surprises with a burst of molten palm sugar for a decadent treat.
Street Food
Singapore is a haven for passionate food lovers and the street food culture is a source national pride. Satisfy the food culture vulture with a visit to Newton Food Centre, a popular alfresco dining spot serving authentic Singapore hawker fare, just a 10-minute drive away from the Hotel. Home to almost 100 stalls, it was featured in the hit movie Crazy Rich Asians. Dishes to try as spotlighted in the movie are BBQ Sambal Stingray, Chilli Crab and Satay (Honey-glazed Chargrilled Meat Skewers).
Heritage and Culture
Step into Kampong Glam district and discover an eclectic enclave where history and culture blends seamlessly with a trendy lifestyle scene. Visit the 195-year old Sultan Mosque, one of Singapore's most prominent mosques and explore the many side streets.
Leisure Activities
Nature lovers and outdoor enthusiasts can look forward to a respite in this Garden City. Living up to its reputation, Singapore offers myriad green spaces for moments of tranquillity almost anywhere.
Just 10 minutes' walk away from the Hotel, Singapore Botanic Gardens is an UNESCO World Heritage Site. This 150-year-old green space features highlights such as National Orchid Garden, a gorgeous swan lake and majestic tropical trees. Little ones will be edutained at the Jacob Ballas Children's Garden where they will have fun learning all about shrubs, plants and all things green through interactive exhibits and fun activities.
Replete with rare flowers, vertical gardens (or better known as Supertrees), and intriguing sculptures from around the world, Gardens by the Bay is a stunning park consisting of three waterfront gardens. Enjoy a bird's-eye view of the city from the 22-metre-high (72 foot) aerial walkway that links two Supertrees together, visit the world's largest glass greenhouse or marvel at a 35-metre-tall (115 foot) indoor waterfall - there is lots to do at this award-winning destination.
Reasons to Escape
With a selection of stay experiences tailored for any stay, explore the possibilities to live well while exploring the Garden City.
To experience Four Seasons Hotel Singapore, visit the website to book online or call (65) 6734 1110.
---
---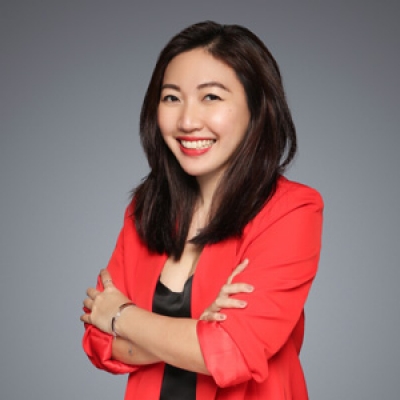 Andreana Soh
Director of Public Relations and Communications
190 Orchard Boulevard
Singapore, 248646
Singapore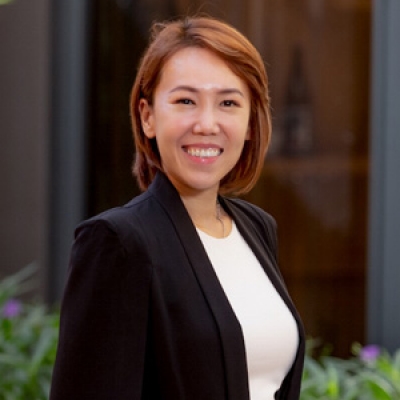 Hannah Chia
Manager, Public Relations and Social Media
190 Orchard Boulevard
Singapore, 248646
Singapore
---
Four Seasons Hotel Singapore
PRESS KIT

Visit Four Seasons Hotel Singapore Website