Back
Celebrate SG58 at Four Seasons Hotel Singapore
An offering of local delights, Singapore-exclusive creations and dishes made with locally sourced ingredients to commemorate the Singapore National Day 2023
July 20, 2023,
In celebration of National Day, Four Seasons Hotel Singapore presents a line-up of offerings that capture the essence of Singapore's rich heritage and diverse flavours. With a deep commitment to sustainability and the support of local farmers, the Hotel offers plenty of options for guests to go on an eco-conscious gastronomical journey. From Singapore-exclusive dishes at Nobu Singapore, to local delights at One-Ninety Restaurant, cocktails inspired by the Singapore Botanic Gardens at One-Ninety Bar and exquisite dishes that accentuate the superior quality of the ingredients at Jiang-Nan Chun, there is something to satisfy every dining preference.
Singapore-Exclusive Dishes at Nobu Singapore
"At Nobu Singapore, we are thrilled to be part of Singapore's National Day celebrations. The team has put their heart and soul into crafting these dishes, ensuring a memorable experience for our guests," says Chef Hideki Maeda.
To celebrate Singapore's rich culinary heritage and diversity, Nobu Singapore has curated a special six-course Singapore omakase menu that showcases the essence of Singaporean flavours. This menu pays tribute to local ingredients and culinary traditions. One of the highlights, Sea Bass with Spicy Cilantro sauce, incorporates common local ingredients such as green chillies and cilantro, which enhance the aroma and flavour of the locally sourced sea bass, creating a unique and delightful culinary experience. In addition, the restaurant offers an array of Singapore-exclusive à la carte dishes, from tantalising appetisers to exquisite main courses and delectable desserts including O Toro, Sea Urchin and Caviar with Wasabi, Josper Charcoal Grilled Spring Chicken, Apple Yuzu Pavlova, Japanese Strawberry Cake and more.
Bento Box Lunch at Nobu Singapore
Monday to Friday, 12:00 noon to 2:30 pm
SGD 65 per person (usual price at SGD 85)
In honour of National Day, Nobu Singapore will extend the Bento Lunch Box promotion until the end of the year. Perfect for guests who enjoy the comfort of savouring their beloved Nobu dishes, the Bento Lunch Box offers a delightful assortment of the restaurant's signature creations, ensuring a gratifying tasting experience.
Cocktails Inspired by Singapore Botanic Gardens at One-Ninety Bar
Drawing inspiration from the vibrant cocktail scenes and renowned botanic gardens around the world, Head Bartender Sophia Kang and Beverage Manager Gabriel Carlos of One-Ninety Bar proudly present a cocktail menu including four cocktails that pay homage to the Singapore Botanic Gardens. Introducing the Rose of Sharon cocktail that serves as a tribute to the iconic Singapore Sling; Zingiber cocktail honouring the influence of ginger and the beauty of Singapore's Ginger Garden; Kampung Kueh, dedicated to the village spirit and rich food culture of Singapore; and Bandstand, reminiscent of the iconic Tanglin Core site.
Local Delights at One-Ninety Restaurant
Unbeknownst to many, the menu at One-Ninety Restaurant boasts a variety of local culinary gems. With a strong emphasis on freshness and quality, One-Ninety Restaurant takes great pride in sourcing the finest ingredients available. Diners have the opportunity to savour iconic dishes such as Hainanese Chicken Rice, Laksa, Hokkien Mee and Char Kway Teow, each expertly prepared using authentic recipes with a modern twist. From the captivating aroma of aromatic spices to the bold and distinctive flavours, every bite at One-Ninety Restaurant tells a captivating tale of Singapore's gastronomic legacy.
Whether a visitor eager to explore the local flavours or a resident seeking the pleasure of indulging in familiar favourites, One-Ninety Restaurant guarantees an unforgettable experience through the heart of Singapore's remarkable culinary scene.
Freshest Local Produce at Jiang-Nan Chun
From vibrant farm-fresh vegetables to delectable seafood, each creation at Jiang-Nan Chun is a tribute to the locally sourced ingredients and culinary traditions of Singapore. Whether it is a delicate vegetable stir-fry or a hearty seafood dish, Jiang-Nan Chun offers a dining experience that reveres the abundance and diversity of the local ingredients. In addition to its exquisite offerings, Jiang-Nan Chun also presents specially curated lunch and dinner set menus that feature Chef's signatures, allowing patrons to relish the harmonious blend of flavours and culinary artistry found in each carefully crafted dish.
For enquiries or reservations, call 6831 7653 or email dining.Singapore@fourseasons.com
---
---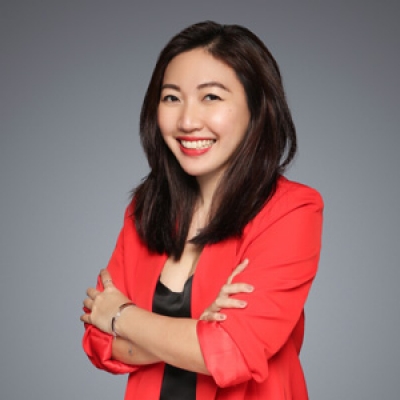 Andreana Soh
Director of Public Relations and Communications
190 Orchard Boulevard
Singapore, 248646
Singapore
---
Four Seasons Hotel Singapore
PRESS KIT
Visit Four Seasons Hotel Singapore Website