Back
St. Petersburg Has the Key to a Lasting Marriage, Thanks to a Memorable Wedding Day Tradition
We're used to thinking of "tie the knot" as the ultimate symbol of an unbreakable wedding vow. But when you get married at Four Seasons Hotel Lion Palace St. Petersburg, you can lock in that feeling of love and throw away the key. It's all part of a romantic Russian tradition that's offered as part of the Honeymoon Amenity.

Whether getting hitched at the stately hotel or just honeymooning there, couples will receive a metallic lock, which can be engraved with their initials, and a driver to take them to one of the city's 160 bridges. Appropriately, it's the Potseluev Bridge, which means "Bridge of Kisses."
There, the happy couple will hang their lock on the bridge, toss the key into the Moyka River and then lock lips, sealing the deal forever. We now pronounce you linked for life!
---
---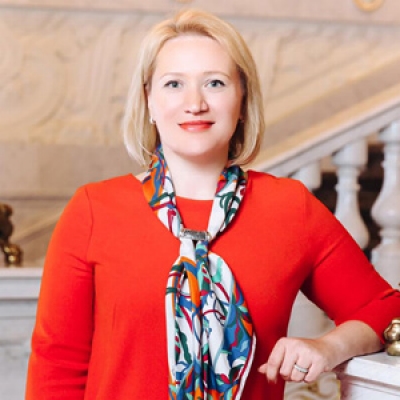 Ekaterina Saburova
Director of Marketing
1 Voznesensky Prospekt
St. Petersburg, 190000
Russia
---
Four Seasons Hotel Lion Palace St. Petersburg
PRESS KIT
Visit Four Seasons Hotel Lion Palace St. Petersburg Website