Back
Mode Kitchen & Bar at Four Seasons Hotel Sydney Collaborates with Al Taglio for a Pizza Night
January 30, 2020,
Mode Kitchen & Bar at Four Seasons Hotel Sydney is hosting an exclusive, one-night only dinner in collaboration with Enrico Sgarbossa from Al Taglio – an award-winning, internationally-recognised pizzeria in Surry Hills on Sunday, February 23, 2020 from 5:30 pm.
Al Taglio's philosophy and approach to pizza highlights sustainability and making use of the best local ingredients for a balanced and healthy lifestyle. Across the evening, guests will be taken on a culinary journey of taste and exploration with pizza bases ranging from gluten-free to 100 percent wholemeal, multi-grain sourdough and Vegan.
As commended by Massimo Bottura (owner of World's Best Restaurant awards 2016), Chefs Enrico and Francesco will be working together to showcase a range of pizzas starting with a traditional 80s margherita – and for those who are a little more daring, there will be a chef's selection of flavours available on the night.
To say Sgarbossa knows his dough is something of an understatement – he took out the top spot in the Giro Pizza di Europe competition in 2014. He comes to pizza-making from a milling background – Molino Dallagiovanna, a flour mill just outside Piacenza in Emilia-Romagna, employed him as a pizza master and consultant. At Al Taglio he uses a cereal called tritordeum, which he describes as a cross between durum wheat and a wild barley. "It's rich in protein and doesn't have a lot of gluten."
Seats are strictly limited for this one-time-only, exclusive experience. Book today to secure a place.
About Head Chef Francesco Mannelli and Mode Kitchen & Bar
Francesco Mannelli is an award-winning chef and specialist in creating simple yet technically brilliant, delicious dishes that hero fresh, seasonal produce. Originally from Florence, Francesco has more than 20 years experience in some of the best restaurants in Australia and Italy, including the past decade in hatted Sydney restaurants, such as Balla, Est. and Bistrode CBD.
Mode Kitchen & Bar is a welcoming restaurant setting with a touch of glamour; friendly service with polish; and an uncomplicated menu that embodies great cooking and delicious flavours. Enjoy a specially created set menu by Head Chef Francesco Mannelli, who celebrates each ingredient's special qualities and showcases impressive technique in the kitchen.
About Enrico Sgarbossa and Al Taglio
Master pizza chef Enrico Sgarbossa is doing something a little different compared to the other places nearby. His approach is based on being more sustainable and making use of the best local and seasonal ingredients available so that everyone can enjoy a more balanced and healthy pizza. Al Taglio is the first gourmet pizzeria in Sydney, and has Massimo Bottura's seal of approval.
---
---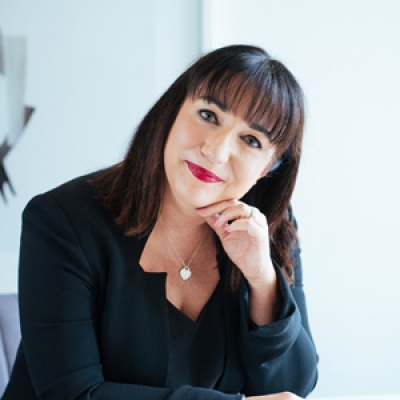 Helen Radic
Director of Marketing
199 George Street
Sydney, New South Wales 2000
Australia
---
Four Seasons Hotel Sydney
PRESS KIT

Visit Four Seasons Hotel Sydney Website