Back
Get #InTheMode for the Flavours of Autumn at Mode Kitchen & Bar at Four Seasons Hotel Sydney
Head Chef Francesco Mannelli champions Australia's best seasonal ingredients
April 6, 2021,
The seasons are changing and at Mode Kitchen & Bar that means an umami-packed new menu as Executive Restaurant Chef Francesco Mannelli hunts down ingredients at their absolute peak to deliver maximum flavour and nutrients on the plate.
The autumn dinner menu at Mode – the chic restaurant tucked away in the lobby of Four Seasons Hotel Sydney – reflects what Francesco calls his "simple" style of modern Australian cuisine. "Deceptively simple" would be a more accurate description for the restraint he shows in balancing flavours and textures with as little cooking as possible, leading Mode to a coveted second Chef Hat in the 2021 Australian Good Food Guide.
"I don't like to use many ingredients in one single dish, I prefer to highlight their seasonality and quality," says Francesco, who grew up foraging in the hills of Florence and fishing off the Tuscan coast. "I really like the sweetness and variety of autumn produce: it's not only wild mushrooms, it's also the best time of year for pumpkin, carrot, cabbage, fig, plum, persimmon and chestnut. In our new menu, this natural sweetness is balanced against the freshness and acidity of late summer ingredients – tomatoes are amazing in March/April – and warmer cooking techniques such as risotto and woodfire grill as we approach winter."
Francesco leaves no stone unturned to source the best ingredients from Australia's top growers and specialist local farmers. Think hand-picked tathra oysters grown in the pristine waters of Nelson Lagoon at Mimosa Rocks National Park, and only harvested at this time of year; Holy Goat organic cheese from 5th generation goats who are each named and nurtured while free roaming deep in native Victorian bushland; one-kilogram dry-aged T-bone steak from Great Southern Pinnacle's pure grass-fed herd; and one of the finest Siberian caviars.
Mode's Autumn Dinner Menu is available à la carte or as a seven-course degustation experience until May 31, 2021. Highlights include:
Aquna Sustainable Murray Cod – "I'm passionate about this dish, its clean flavour and amazing texture," says Francesco, crediting Sous Chef April Shen's sauce. "April has perfected her ajo blanco. It is stunning, an amazing sauce, nutty and refreshing – it really represents the autumn season."
Pumpkin Risotto – In the Mode kitchen, risotto is made with Acquerello, an Italian aged carnaroli rice renowned for its rich flavour and healthier structure. "The pumpkin is extremely sweet and flavourful, and combined with the acidity of balsamic and one of the best cheeses in Australia – Holy Goat – it creates an incredibly umami flavour."
Petuna Ocean Trout Tartar – "I was lucky enough to visit this sustainable farm on the west coast of Tasmania last year: the pristine water and environment create one of the most amazing trout on the planet," says Francesco. He serves it with cavolo nero or black Tuscan cabbage, pine nuts, mascarpone and rice cracker.
Vol Au Vent – Pastry Chefs Quentin Zerr and Elliott Roussel's puff pastry is so good that it's one of the few things Francesco keeps on the menu year-round, changing only the filling and garnish. "The puff pastry is perfect; buttery, light and crispy, it takes the Pastry team four days to make and it's worth it," says Francesco, who pairs it with Siberian caviar, broccolini, stracciatella and lemon for the autumn months.
Duck Breast – "This is a well-balanced combination of sweet and sour that is very autumn." The duck is dry aged in-house, sous vide then roasted, and served with radicchio two ways: one fresh and crispy and dressed with raspberry powder, and the other braised with balsamic and pomegranate.
Gin Baba – "Some classics never get old," says Francesco. "We put a Mode spin on this old-fashioned French dessert with top Australian ingredients of the season." Instead of the typical rum, Quentin and Elliott use Archie Rose gin for the soaking syrup, which perfectly complements the sweetness of fresh local figs and creaminess of the vanilla chantilly.
The hobby fisherman, who can usually be found on a boat or casting off the beach with family and friends on his days off, will continue to fine tune the autumn menu as the quality of ingredients changes, while working on the next season's selection for Winter. watch this space!
For bookings, email hello@modekitchenandbar.com.au, phone (02) 9250 3160, or Chat via the Four Seasons App.
---
---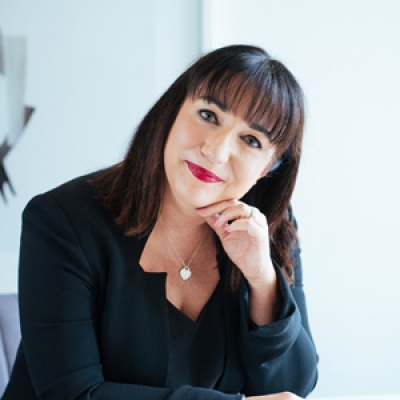 Helen Radic
Director of Marketing
199 George Street
Sydney, New South Wales 2000
Australia
---
Four Seasons Hotel Sydney
PRESS KIT

Visit Four Seasons Hotel Sydney Website