Back
A Family Stay at Four Seasons Hotel Sydney Just Got Sweeter
March 30, 2023,
A long weekend of chocolate decadence, furry bunnies and family-fun amenities makes for an unforgettable Easter weekend at Four Seasons Hotel Sydney. Throughout the month of April 2023, guests can indulge in a delectable chocolate high tea, participate in an Easter kid's cooking class, and stay in a luxurious tent with the Hotel's Family Fun package.
"We are thrilled to offer a variety of activities for families to enjoy this Easter weekend," says Uday Rao, General Manager at Four Seasons Hotel Sydney. "Our team has curated a program of experiences that celebrate the joy of Easter and the spirit of togetherness including a cuddle with live bunnies in partnership with The Rabbit Sanctuary."
Families can celebrate special moments in elevated luxury, embark on new adventures together, and have the opportunity to meet the Easter Bunny – and a few live ones too.
For the Love of Chocolate
Satisfy the sweet tooth in style this Easter with a decadent collection of chocolate throughout the month of April 2023 at Mode Kitchen & Bar. Designed by the Hotel's culinary team, the chocolate menu features high tea, fondue, an OTT hot fudge sundae, and hot chocolate perfectly curated using the finest Valrhona chocolate.
The three tiers of handcrafted sweets, savouries and scones features a savoury Oabika Mayo & Tiger Prawns brioche; a beetroot, goat cheese and cocoa powder tart; passion fruit and chocolate sable; salted caramel and pecan tartlet, a brownie with mousse and praline; a pear and macadamia palet; and swapping out the traditional jam and cream with a Valrhona Hazelnut spread.
Just for the Easter holidays, kids are invited to learn from the best with a chocolate cooking class led by the French-trained Pastry Chef Quentin Zerr. Parents can sit back, relax, enjoy a decadent high tea while the kids can be supervised and make a delicious mess with the pastry team - and leave the cleaning to someone else!
Served in the relaxed ambience of Mode Kitchen & Bar, High Tea is available Friday through Sunday from 2:00 to 4:00 pm; and the chocolate high tea is available the weekends of March 31 – April 30, 2023; kids cooking class only available on Friday, April 7 and Saturday, April 8, 2023 at 3:00 pm. Chocolate High Tea is AUD 99, with champagne is AUD 119 and kids are AUD 59.
To make reservations, contact Hello@ModeKitchenanBar.com.au or call the Hotel directly at +61 2 9250 3160.
Family Fun
With the Hotel's Family Fun package, little ones arrive to a special Easter gift and welcomed to a room full of surprises - kids will be hopping with joy.
The Family Fun starts here with:
Welcome gift for kids
Daily breakfast for two adults and two children at Mode Kitchen & Bar
AUD 100 dining credit or two passes to Taronga Zoo
One in-room kids' movie with movie snacks
50 percent savings on kids' laundry items
Kid-friendly bath amenities
With stays in a suite: Tent experience
Kids are not forgotten about on Easter morning. On Sunday morning, the Easter Bunny will make an appearance in the Hotel lobby, giving children the opportunity to take photos and receive chocolate treats from the furry friend, as well as a cuddle with live bunnies from The Rabbit Sanctuary in the Hotel lobby.
Children Dine Free at Four Seasons Hotel Sydney
Taking the stress out of holiday travelling, kids are always looked after at Four Seasons Hotel Sydney. With fun welcome amenities to dining for free, everyone will have a wonderful time.
Free breakfast, lunch and dinner at Mode Kitchen & Bar for children aged six years and under
50 percent off breakfast and kids' menu pricing for lunch and dinner for children aged seven to 12 years old
Not applicable towards in room dining or high tea
Guests are encouraged to book their reservations in advance for these Easter-themed activities. To make a reservation, click here or call +61 (2) 9250 3100.
---
---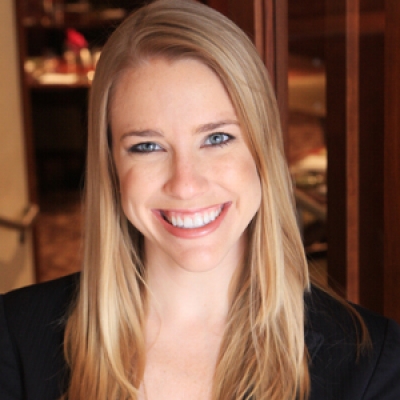 Elysia McEwen
Director of PR and Communications
199 George Street
Sydney, New South Wales 2000
Australia
---
Four Seasons Hotel Sydney
PRESS KIT

Visit Four Seasons Hotel Sydney Website