Back
Four Seasons Resort Tamarindo, México Commissions Mexico City Designer Kris Goyri for Employee Fashion Collection
Luxury resort on Mexico's Costalegre collaborates with acclaimed Mexican fashion house
May 5, 2021,
A private oceanfront natural reserve nestled within a secluded enclave on Mexico's Pacific Coast, Four Seasons Resort Tamarindo, México announces an exclusive employee fashion collection with famed Mexico City designer Kris Goyri. The Resort commissioned Goyri to curate a one-of-a-kind collection that draws inspiration from pre-Hispanic symbolism through silhouettes, textures, colours, and shapes. The collection uses colours inspired by the Resort, its natural surroundings and to represent the Aztec calendar's Four Suns. The Four Suns signify the four ages of creation that preceded the present: Jaguar, Wind, Rain of Fire and Water. Goyri's collection is just one example of how the Resort will bring to life its authentic connection to Mexico's rich heritage, respect for the destination of Tamarindo and its dedication to offering guests an authentic Mexican experience.
"The Resort's authentic connection to Mexico is celebrated in this eclectic employee fashion collection," says Felix Murillo, General Manager, Four Seasons Resort Tamarindo, México. "An integral part of the Resort's character is the celebration of Mexican design across all disciplines. The Resort represents a collaboration of the very best Mexican talent, Puro Talento Mexicano, which guarantees quality but also showcases the country's revered artisans."
The employee fashion collection will showcase minimalist designs with touches of Mexican folklore. The collection was thoughtfully envisioned by Goyri and the Resort team to serve as a physical representation of the Resort's connection to Tamarindo, Mexico, its people, traditions and history. Goyri spent time in Tamarindo where he drew inspiration for the collection's rich colour palette mixed with soft blend tints. The Resort's unique architecture, designed by the team at LegoRocha, has a look and feel that is authentically Mexican and that speaks to the place. It features many surprises, as this sense of mystery is very common in Mexican architecture. It's an architecture that is about emotions, that makes guests discover new elements as they walk through it. These design elements were thoughtfully considered when creating the collection. Additionally, the collection was inspired by the Four Suns – Jaguar's crisp white and warm tan represents birth, mystery of origin and antiquity; Wind's rich brown and bright pink embodies resurrection, fertility, youth, and light; Rain of Fire's army green and electric red expresses light, heat, fire, and tropical climate; Water's charcoal and royal blue characterises night, darkness, and full moon.
"Our vision is to integrate the diversity of Mexican cultures with the core pillars of Four Seasons Resort Tamarindo, México in a very organic and expressive way," states Goyri. "We want to define a clear style for the Resort through the worldview of the Nahuas, Mayas, Tarahumara and other ancient civilisations."
The collection's silhouettes are elegant, clean, and highly functional for employees. The clothing reflects the Mexican spirit, a relaxed look that flows, and the comfort and functionality of a more traditional "uniform." All pieces are made from sustainable materials such as cotton, linen, and lyocell. The materials used for the clothes create a sense of place and includes the team in the Resort's ethos. Each unique design is specific to each facet of the Resort and extremely comfortable and easy to wear.
About Kris Goyri
Born in Mexico City, Kris Goyri's attention to fashion started when he was a young boy, driven by art, illustrations, and colours. He graduated in 2007 from the Institute of Advanced Studies in Fashion "Casa de Francia" in Mexico City, where he learned the core design concepts, developing a unique and amiable style that allowed him to visualise, craft and infuse his personality into each of his designs. In 2008, at the young age of 22, he was chosen by an international jury to receive Elle Magazine's award for new Mexican talent. That same year, he had his first fashion show in one of the most important venues in Mexico, where he captivated fashion editors who subsequently began to publish his work in major fashion magazines. Goyri lives in Mexico City where he showcases his annual collections Resort, Fall Winter, and Spring Summer. His style has been described as pure, exquisite, fresh, and feminine, with unique pieces made from quality natural materials.
---
---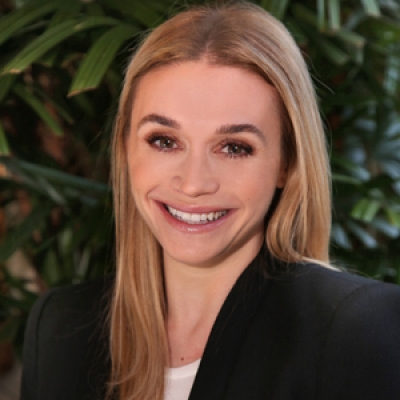 Emilie Plouchart
Director of Public Relations and Communications
Km 7.5 – Carretera Federal 200, Barra de Navidad
La Huerta, Jalisco 48898
Mexico
---
Four Seasons Resort Tamarindo, México
PRESS KIT

Visit Four Seasons Resort Tamarindo, México Website