Back
Make Four Seasons Resort Tamarindo, Mexico Your New Favourite Holiday Destination This Festive Season
Escape to this undiscovered part of the Pacific coast of Mexico and commemorate the authentic traditions of this region during a one-of-a-kind luxury holiday experience
September 19, 2023,
Four Seasons Resort Tamarindo, Mexico is the perfect destination to make the holidays unforgettable this season. Create new traditions in this corner of the world with curated holiday menus, unique experiences and festive celebrations, all with an abundance of cheer.
"We are thrilled to welcome guests to Four Seasons Resort Tamarindo for our second holiday season as we commemorate our roots by throwing a traditional Mexican festive celebration," says General Manager Felix Murillo. "Whether this is an inaugural visit or continuing a family tradition, we are excited to ensure that our guests, who we will welcome like family, have a truly unforgettable holiday experience."
Located on a secluded peninsula within a private reserve surrounded by 3,000 acres (1,200 hectares) of lush jungle and undiscovered beaches, Four Seasons Resort Tamarindo has three restaurants and two bars, three infinity pools, an 18-hole oceanfront golf course designed by David Fleming, serene spa treatments and countless experiences designed to help guests connect to the nature reserve around them. A wide range of festive programs, curated to delight guests, include cooking classes, movies under the stars, Mexican Kermess celebrations with traditional games and snacks, coffee extraction classes and agave tastings. Santa Claus will even make an appearance, arriving from the sky, to complete the holiday experience for the youngest guests.
Festive Culinary Celebrations
Delight in special holiday menus on Christmas Eve and Christmas Day at Coyul, Sal and on Melaque Lawn, and enjoy regular dining options at popular taqueria Nacho. On New Year's Day, slow down, spend time with loved ones and savour a meal at Coyul that will include fresh-from-the-oven bread and pastries, homemade jams, delicate egg dishes and fresh seafood. With a sunset view overlooking the Pacific Ocean at Majahua Lawn, guests can also take part in a regional Mexican dinner that is steeped in tradition.
New Year's Eve
This festive season, the family pool at Four Seasons Resort Tamarindo will be transformed as guests are invited to ring in 2024 steps away from the beach in barefoot luxury style with dinner, dancing, live music and specialty cocktails with the stars and ocean as the backdrop.
Plant Your Own Agave: Visit Rancho Ortega
Gastronomy is vital to the Four Seasons Resort Tamarindo experience, and its essence is based on going back to the basics, making the most of the region's rich, diverse seasonality, and respecting the land and its bounty. Rancho Ortega, a 35-acre (14 hectare) farm, was born from this premise. With a zero-mile philosophy, Rancho Ortega has built sustainable farming practices that breathe life into the Resort's culinary spirit and inspire creativity. Included in that is a field with more than 8,500 agave azul plants, all being carefully cultivated, for future tequila production.
Guests are invited to visit the soul of Tamarindo, Rancho Ortega, to tour the farm and to plant their own agave. Once planted, guests will have left their permanent imprint on Tamarindo, and there will always be an open invitation to come back each year to see how it's grown, knowing that one day in the future, everyone will get to enjoy the tequila that their plant has harvested together.
Experience Something Magical: Whale Watching
The deep, secluded bays of Tamarindo have always been a sanctuary for sea mammals who come to teach their young. Mere steps away from the beach, guests can board a boat and embark on an unforgettable journey to see these magical creatures in their natural habitat, engaging with them as closely as one can, during peak whale season this winter.
Indulge in a One of a Kind Tasting Menu from the World's Best Female Chef
Renowned Mexican chef Elena Reygadas, recently named World's Best Female Chef by The World's 50 Best Restaurants, has partnered with Four Seasons Resort Tamarindo to open Coyul. There she draws inspiration from Mexico's vibrant biodiversity, highlighting traditional ingredients with a comforting yet delightfully surprising menu.
This holiday season, guests can experience the magic of culinary joy with a curated tasting menu, specifically designed by distinguished Chef Elena Reygadas, that will include dishes in her signature style using ingredients sourced from various parts of Mexico. Enjoy a special culinary experience at Coyul, surrounded by sweeping views of the Pacific Ocean and reserve.
Festive Air: Semi-Private Flights
Make a luxury holiday escape to Tamarindo even more seamless and convenient with new semi-private flights from Puerto Vallarta International Airport (PVR) operating during select dates in November and December 2023 in addition to a daily aviation shuttle service.
The holiday journey to Tamarindo begins aboard Festive Air, as guests can board a semi-private flight on a 50-seat jet, flying into Manzanillo-Costalegre International Airport (ZLO). Upon landing, the Four Seasons Resort Tamarindo team will be waiting to help guests comfortably embark on a 50-minute drive to the Resort. Offers are subject to availability at the time of booking.
The Resort's daily aviation shuttle, the Luxury Express, is a semi-private six-seat jet with direct service to Chamela from Puerto Vallarta's International Airport (PVR). The short 25-minute flight will take guests over the Costalegre culminating in a breathtaking aerial view of the Chamela-Cuixmala Biosphere Reserve. A Four Seasons Resort Tamarindo representative will be waiting upon arrival to guide guests on a 55-minute drive to the Resort as the last part of their journey.
To inquire about booking a holiday stay, click here or call +52 357 689 0100.


---
---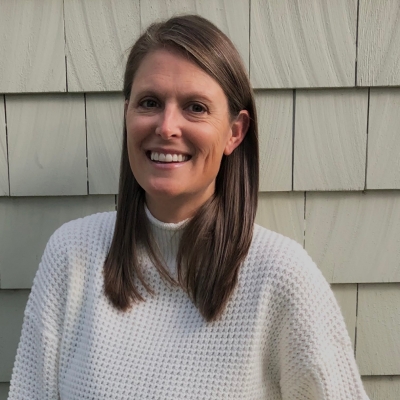 Ali Tighe
Director of Public Relations and Digital MARCOM
Km 7.5 – Carretera Federal 200, Barra de Navidad
La Huerta, Jalisco 48898
Mexico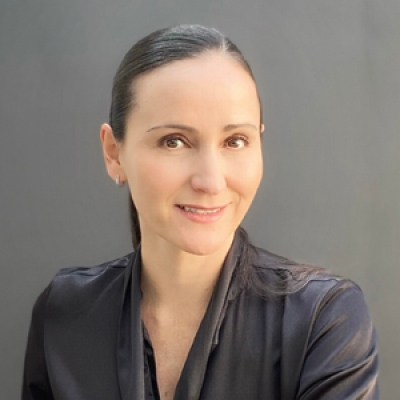 Vanessa García
Director, Globalika Comunicación

,

---
Four Seasons Resort Tamarindo, México
PRESS KIT

Visit Four Seasons Resort Tamarindo, México Website