Back
San Domenico Palace, Taormina, A Four Seasons Hotel Reopens for the 2022 Season
For its second season, the Hotel unveils a Stargazing Safari, a new menu by award-winning Chef Massimo Mantarro, an intriguing cocktail selection inspired by the Hotel's history and its "Art Concierge" service
May 2, 2022,
San Domenico Palace reopens for its second season as a Four Seasons hotel. The former 14th century convent turned grand hotel enjoys a spectacular location overlooking the Ionian Sea, with majestic Mount Etna to its right and Taormina's iconic Ancient Theatre to its left. This year, the Hotel introduces a number of exciting novelties including a Stargazing Safari, a new menu for the Hotel's Principe Cerami restaurant and the Art Concierge service.
For lovers of the night sky, San Domenico Palace has created a Stargazing Safari on Mount Etna. With little-to-no light pollution, the volcano offers the perfect position from which to enjoy an immaculate view of the stars. Accompanied by a local astrophysicist, guests will learn to recognize Orion, Ursa Major, Cassiopeia, and other constellations while hearing tales of Greek mythology. To accompany the evening, Chef Massimo Mantarro will prepare a meal of local specialties and wines.
Mount Etna and the fruits of its rich local terroir remain at the heart of Chef Mantarro's culinary creations. Mantarro continues to experiment with new flavours and techniques introducing a series of new menu items at his signature restaurant Principe Cerami including a Parmigiana 2.0 – a revisited version of this beloved Sicilian classic, Green Broccoli Ravioli with datterini tomatoes and Turrato bread, and Amberjack with glazed fennel and beetroot.
Pastry Chef Vincenzo Abagnale has also been busy inventing tempting new desserts for the sweet-toothed such as his sCassata, an innovative twist of one of Sicily's most iconic cakes.
Another novelty this year is Eat the Volcano, the ultimate foody experience for those who want to taste the richness of the produce of the Etna. Accompanied by Chef Massimo Mantarro or a member of his team, guests will journey onto the Etna to a local shepherd and taste freshly made ricotta paired with heavenly just out-of-the-oven bread. From there, guests will spend some time foraging for seasonal wild vegetables and herbs. The next stop is the stunning contemporary Cottanera vineyard for lunch and wine-tasting. Upon returning to the Hotel, the kitchen staff will prepare the vegetables and herbs guests have foraged for dinner, so that at the end of this spectacular day they can honestly state they "ate the volcano."
For a complete list of unique experiences, see here.
Guests staying at San Domenico Palace shouldn't miss the opportunity to have an aperitif at the Hotel's atmospheric Bar & Chiostro. Situated in the heart of the Hotel, the Grand Cloister, Bar & Chiostro enjoys great ambience at dusk, and its cocktail list intrigues with references to the Hotel's history. Take for example Gelosia e Mandolino 23 ("Jealousy and Mandolin 23") with Vodka Giovi and red garlic and oregano distillate, a reference to a legendary episode that took place between Elizabeth Taylor and Richard Burton in 1967. During one of their stays at the Hotel the pair had such a furious quarrel that Taylor allegedly broke a mandolin over Burton's head.
Indeed, San Domenico Palace is steeped in centuries of history. The Hotel, a former Dominican convent, was born in 1896 when Taormina became a popular stop on the famous Grand Tour, a journey throughout Italy loved by Europe's elite – royals, aristocrats, industrialists, artists and writers. Thanks to its treasure trove of art and history, the Hotel is like a museum, worthy of being toured with an expert. As such San Domenico Palace now provides an Art Concierge service. Guests can enjoy a guided tour of the hotel with a Highly knowledgeable guide, which starts in the Grand Cloister and ends in the spectacular gardens.
With its 111 guest rooms and suites, San Domenico Palace has an Old World grandeur but still retains an intimate atmosphere - it is one of Italy's most iconic and unforgettable destinations.
---
---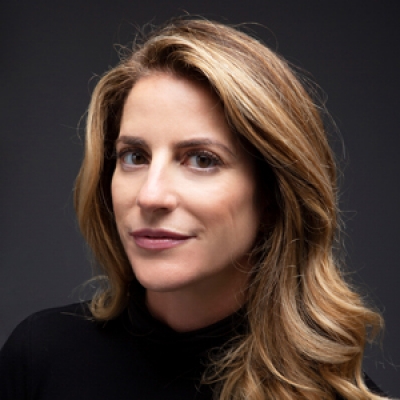 Ilaria Alber-Glanstaetten
Senior Director of Communications
Via Gesu, 6/8
Milan, 20121
Italy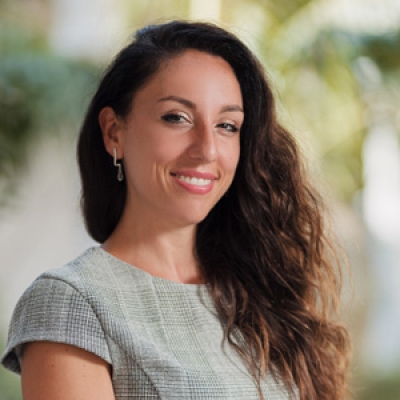 Sonia Bonamassa
Public Relations Coordinator, Sales & Marketing
Piazza San Domenico, 5
Taormina, Sicily 98039
Italy
---
San Domenico Palace, Taormina, A Four Seasons Hotel
PRESS KIT

Visit San Domenico Palace, Taormina, A Four Seasons Hotel Website