Back
Meet Our (In)Famous Neighbours
London at Ten Trinity Square
Meet our (in)famous neighbours at Four Seasons Hotel London at Ten Trinity Square:

Samuel Pepys
The Diary of Samuel Pepys is probably the most famous diary in the English language. Starting in January 1660 and finishing in May 1669, it offers a richly detailed account of some of the most turbulent events of the nation's history, including the coronation of King Charles II, the Great Plague and the Great Fire of London. Pepys was an extremely observant commentator and his diary is an important historical document. Written in shorthand, it is now housed at Magdalene College in Cambridge. Following a few years living in Westminster, Pepys moved his family to a house in the Navy Office buildings on Seething Lane where he worked as a civil servant. When the Great Fire of London struck in 1666 and the fire burned within sight of his home, he and his servants rushed to save his belongings. He was so worried about his prized parmesan cheese and wine that he buried them in a hole he had dug in his garden. While his house survived, the fate of the cheese remains unknown. Look out for signs of Pepys in and around Four Seasons Hotel London at Ten Trinity Square, from his wood carving in the UN Ballroom, to a street named after him and a bust taking pride of place in nearby church gardens.
William Penn
Born at Tower Hill in 1644, William Penn was the son of English Admiral Sir William Penn and Margaret Jasper, previously the widow of a Dutch captain, and the daughter of a rich merchant from Rotterdam. Young William grew up in the local area with Samuel Pepys as one of their neighbours. Pepys was friendly at first but later hostile to William Penn Senior, perhaps embittered in part by his failed seductions of both Penn's mother and sister Peggy. Young William – who later went on to found Philadelphia, caught smallpox at an early age resulting in complete hair loss (he wore a wig until he left college) and prompting his family to move to a countryside estate in Essex. A record of William Penn's baptism can be found in the Crypt Museum at Hallows by the Tower.
The Reverand Philip "Tubby" Clayton
An Anglican clergyman, Tubby Clayton served as army chaplain during World War I and founded Talbot House, more commonly known as Toc H, in the Belgian town of Poperinge on the Western Front. Sitting just a few miles back from the trenches of Ypres, Toc H provided much needed respite for the troops. Tubby ensured the house was open to men and officers alike with plenty of tea consumed in its large kitchen, a beautiful garden for the men to sit and forget about the war for a short while. The attic hop loft meanwhile became a chapel where regular services were held. He also created a library where men could check out a book by leaving their cap behind. A shrewd man, Tubby knew no soldier would dare report for service without his cap, ensuring he always got his books back. To this day the Toc H foundation is still going strong in Poperinge. When peace came in 1918, Tubby returned to the UK and served as the Vicar of All Hallows by the Tower from 1922 to 1962. A model of Talbot House recalling the work of the Reverend Tubby Clayton can be found in the Church's Crypt Museum, open to visitors daily from 8:00 am to 6:00 pm Mondays to Fridays and from 10:00 am to 5:00 pm at the weekend (except during services). Admission free.
Old Tom
An famous neighbour of the four-legged kind, Old Tom was a gander from Ostend in Belgium who went on to become one of Leadenhall Market's most popular resident. In the 19th century, Leadenhall Market – just a short walk from Four Seasons Hotel London at Ten Trinity Square – was the site where non-Londoners could sell poultry and it was during this time Old Tom made his appearance having followed a female member of this flock. Despite a swift dispatch of the rest of his party, Tom survived and became a regular sight at the market feasting on scraps given to him by the surrounding inns. Despite living in close proximity to many a poultry stall, in 1833 Tom died of natural causes at the ripe old age of 37. So beloved he was an obituary was published for him in The Times newspaper. Nowadays, you can still raise a drink to this mighty goose at the aptly named Old Tom's Bar, a lovely hidden spot at the heart of Leadenhall Market.
---
---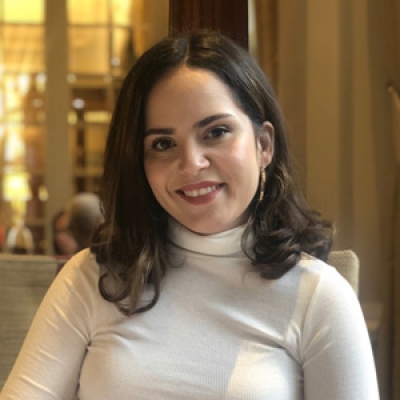 Nicole Otero
Public Relations Manager
10 Trinity Square
London, EC3N 4AJ
UK
---
Four Seasons Hotel London at Ten Trinity Square
PRESS KIT

Visit Four Seasons Hotel London at Ten Trinity Square Website