Back
Ode to Autumn: Four Seasons Hotel Tokyo at Marunouchi Unveils a Series of Seasonally Inspired Experiences
Soak in the magic of fall with staycations, wellness and dining in the heart of Tokyo city
September 23, 2021,
As summer draws to a close and the mercury dips, Tokyo is transformed into an autumnal wonderland. Lined with trees dressed up in fall foliage, the streets come alive in a wondrous palette of amber and gold, crimson and burgundy.
Making the most of this seasonal splendour, Four Seasons Hotel Tokyo at Marunouchi has rolled out a calendar of special experiences. From productive workcations to indulgent staycations, healing treatments to elegant dining, here is everything one needs to refresh, reset and renew in the heart of Japan's iconic capital.
"Besides being designed around the unique offerings of autumn, our experiences are focused on the local community's growing desire for wellbeing and inspiration," notes General Manager Charles Fisher. "We invite guests to reimagine their work routine, spend meaningful moments with loved ones, and refresh body and mind."
A True City-Centre Boutique
Located just a four-minute walk from Tokyo Station, the Hotel resides in the leafy surrounds of prestigious Marunouchi – the perfect neighbourhood to soak in the vibrant colours of fall. Designed as a luxurious "home away from home" for the most discerning of guests, the 57-room property features intimate settings and highly personalised service.
"We are a dedicated team that takes great pride in knowing each of our guests," explains Guest Experience Officer Mari Sakurai. "Drawing on traditional Japanese hospitality, we make it a point to anticipate our guests' needs and customise their experience at every step."
Work at Leisure with Stay, Dine and More Package. Working from home? Boost productivity with a change of scenery and thoughtful Four Seasons inclusions. Wake up to an energising breakfast and wind down the workday with a gourmet dinner, served in the privacy of the room. This attractive offer comes with early check-in and late check-out to maximise work hours, along with perks such as premium Wi-Fi and overnight parking.
Nightly dinner for two, served in-room
Daily breakfast for two, served in-room
Complimentary beer and soft drinks from private bar (charges apply for refills)
Overnight self-parking
Premium Wi-Fi
Guaranteed early check-in from 2:00 pm and late check-out until 2:00 pm
Offer available until December 31, 2021
Family Weekends with Trains for Tots Package. Created for train lovers of all ages, this family-friendly offer gives kids the unique opportunity to play with the Takara Tomy Plarail toy train system – while they watch real Tokyo transit trains go by! A delightful holiday that is sure to spark young imaginations and create lasting memories for the entire family.
Offer available until December 31, 2021
Sumptuous Staycations with Suite Escape Package. Cosy up with a loved one or bring a friend for the ultimate twosome staycation. Unwind in a spacious suite, pop a bottle of Champagne, and soothe away stress with a pampering spa treatment. Guests also receive JPY 5,000 Hotel credit. Featuring a host of indulgences, this special offer invites couples and close friends to make the most of long weekends.
Daily breakfast for two
60-minute body treatment for two (Soothe and Relieve/ Detox and Refresh/ Raku)
Half bottle of Champagne
JPY 5,000 Hotel credit towards dining, mini bar or spa treatments
Offer available until December 31, 2021
Return Guest Benefits. Returning guests enjoy a number of benefits, based on the number of stays from May 18 to December 29, 2021. Welcome back perks include the following:
Second visit: JPY 5,000 Hotel Credit. Enjoy hotel credit of JPY 5,000 towards dining or spa treatments.
Fourth visit: Afternoon Tea for Two. Enjoy afternoon tea and picturesque cityscapes at MAISON MARUNOUCHI.
Eighth visit: 90-Minute Spa Treatment. Indulge in a signature treatment at the Spa.
Tenth visit: Lunch at SÉZANNE. Join Chef Daniel Calvert for dynamic French cuisine. Valued at JPY 20,000.
Fifteenth visit: One-Night Stay with Breakfast. Stay overnight in a Deluxe Room, with breakfast for two at MAISON MARUNOUCHI.
Golden Caramel Afternoon Tea at MAISON MARUNOUCHI. As the weather cools down, we find pleasure once again in rich, warm flavours. Crafted by the culinary team, this seasonal selection of sweets features autumn-inspired ingredients and hues that reflect the vibrant yellow leaves of gingkos, the majestic trees that brighten Marunouchi's avenues all through fall.
Diners can also savour artful creations such as the caramel passion choux with salted meringue, manjari salted caramel dome, black fig tart and golden bar. Warm scones, a teatime classic, receive a seasonal twist with sultana raisins. "Our savouries are served one by one, so guests can enjoy them hot and fresh, the way they're meant to be had," notes Chef Daniel Calvert.
Weekday: JPY 6,000 (JPY 7,590) / Weekend: JPY 6,500 (JPY 8,223)
Available 2:30–5:00pm (last order 4:30 pm)
Spa Treatment & Afternoon Tea Package. Experience a winning combination of wellbeing and gastronomy. The journey begins at the Hotel's mineral hot spring, followed by a 60-minute aroma or detox dry body treatment at the Spa. Afterwards, indulge in Afternoon Tea at MAISON MARUNOUCHI, including more than 20 types of tea and coffee, freshly prepared savouries and a selection of delicate sweets.
JPY 24,700 to JPY 32,511
Spa treatments are available daily from 10:00 am to 2:00 pm and may be customised after consulting with the therapist.
Afternoon Tea is available at MAISON MARUNOUCHI from 2:30–5:00pm (last order 4:30 pm).
Day Spa Package. Enjoy a deeply rejuvenating day in the heart of downtown Tokyo. This immersive experience includes access to Spa facilities, a Japanese-style onsen (hot spring) bath, herbal tea in a relaxation room, and one's choice of selected facial and body treatments. For the complete list of available treatments, click here.
JPY starting from JPY 20,600 (JPY 26,059)
Treatment hours: 10:00 am - 9:00 pm daily
SUI Seasonal Spa Treatment. Carefully designed around the transition from summer to winter, SUI (meaning purity) sets the stage for seasonal cleansing and wellness.
Begin with a detoxifying and revitalising foot bath, featuring the essence of Japanese biwa (loquat) leaves. With a long history as a healing and purifying ingredient in Japan, these leaves were traditionally prized for their ability to soothe coughs, relieve congestion, and aid the body in adjusting to cooler temperatures.
Guests can then choose from three types of Ayurvedic oils – Vata (wind), Pitta (fire), Kapha (water) – based on their elemental constitution as well as personal preference. The selected oil is used for a customised body massage, focusing on target areas such as the neck, back or shoulders.
Available until November 30, 2021
In-House JPY 24,500(JPY 30,992 all inclusive)
Day Spa JPY 28,500 (JPY 36,052 all inclusive)
Reservations

For room reservations: call +81 3 5222-1255 or book directly online.
For MAISON MARUNOUCHI reservations: call +81 3 5222-5880 or book directly online.
For SÉZANNE reservations: call +81 3 5222-5810 or book directly online.
For Spa reservations: call +81 3 5222-7222
Guests can also contact the Hotel via the Four Seasons Chat App.
*Unless otherwise specified, the prices mentioned in this press release include consumption tax and service charge.
---
---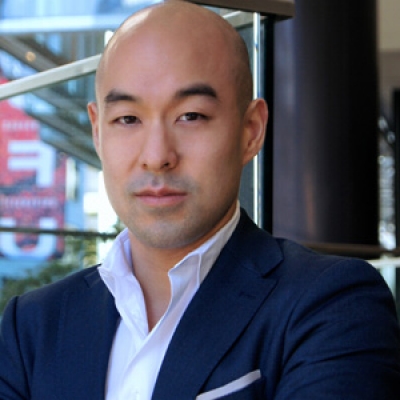 Shingo Kido
Director of Public Relations and Communications
Pacific Century Place Marunouchi, 1-11-1 Marunouchi
Tokyo, Chiyoda-ku 100-6277
Japan
---
Four Seasons Hotel Tokyo at Marunouchi
PRESS KIT

Visit Four Seasons Hotel Tokyo at Marunouchi Website