Back
Sip and Savour, Spa and Stay: Celebrate Christmas and the New Year with Four Seasons Hotel Tokyo at Marunouchi
November 16, 2021,
It's that wonderful time of year once again. Four Seasons Hotel Tokyo at Marunouchi ushers in the season of celebration with delectable festive menus, winter wellness rituals and irresistible accommodation offers.
Situated within steps of Tokyo Station, this elegant urban retreat welcomes international travellers and the local community equal warmth. Thoughtful design and stunning Tokyo views form the backdrop to concept-driven gastronomic journeys, led by an award-winning team. With just 57 rooms and suites, Hotel guests are assured of highly personalised service and a delightfully residential ambience throughout their visit.
"Here at Four Seasons, we recognise and value the true importance of Christmas and the New Year. This is a time for loved ones to come together, celebrate long-cherished traditions and strengthen familial bonds," says General Manager Charles Fisher, a veteran hotelier from the UK with more than two decades of experience creating memorable guest experiences.
The surrounding Marunouchi district offers a winter wonderland for guests to explore and enjoy. Come festive season, its tree-lined avenues and classical edifices are lit by wondrous "illuminations," a glorious winter tradition beloved by Tokyo residents. The area is home to an array of glamorous stores, stylish cafés and vibrant restaurants, not to mention the art galleries and fashion houses of nearby Ginza.
Elevate the holidays with a selection of exciting and exclusive experiences at Four Seasons Hotel Tokyo at Marunouchi.
Christmas Culinary Delights
Festive Menus at MAISON MARUNOUCHI. The bright lights of Tokyo set the stage for a dazzling culinary journey. Discover festive lunch and dinner menus, featuring premium delicacies such as Lobster Salad, Truffle Ravioli, Pigeon Pithivier, and Bûche de Noël. Everything tastes better with a glass of Champagne in hand, framed by glittering vistas of the city and Shinkansen trains gliding by.
JPY 15,180
Available from December 13, 2021 through to January 1, 2022
Christmas Dining at SÉZANNE. Joyeux Noël! Signature restaurant SÉZANNE presents modern French cuisine, rooted in classical European techniques and crafted with the finest Japanese ingredients. Join Michelin-starred Chef Daniel Calvert for a seasonal Yuletide feast, complemented by skilfully balanced desserts by Pastry Chef Elwyn Boyles.
December 24-25, 2021: Christmas special menu for lunch and dinner JPY 50,000
December 12-23, 2021: MENU SÉZANNE for lunch and dinner JPY 30,993
Christmas Cocktails. Raise a toast to the holidays with a quartet of festive cocktails. Head Bartender Koichi Urata reinvents classic drinks with Christmas flair and bespoke touches. Try Earl Grey Sidecar, a mellow blend featuring tea-infused cognac and homemade lemongrass syrup, or Berry 75, a refreshing gin-based beverage with the sweetness of house-made berry syrup. Made with rum, Cognac and pineapple juice, the Clear Punch is fruity yet complex, clarified through the innovative technique of milk-washing. A staple of the season, Vin Chaud uses ginger, yuzu and winter spices to create a wonderfully warming and fragrant beverage experience.
Cocktails start at JPY 2,400
Takeaways for the Holidays
Fried Chicken. The best of comfort food, in Four Seasons style. Each takeaway package contains fried chicken (1 thigh, 1 drumstick), Cobb salad, braised kale, mashed potatoes, cornbread, house-made pickles, ranch dressing and lemon meringue pie.
JPY 5,940
Pickup available from December 13 through 31, 2021
Mont Blanc. Savour Chef Daniel's airy rendition of the beloved Mont Blanc, crafted with French chestnuts in a Saint Honoré cake.
JPY 12,960 per box, serves 6-8
Pickup available until December 31, 2021 (except on Mondays and Tuesdays)
Reservation required 24 hours in advance and limited to 3 per day
Mille Feuille. Bring home this classical French delight, composed of light-as-air puff pastry filled with lemon curd and vanilla cream. Equally satisfying as a sweet beginning or ending.
JPY 6,480 per box, serves 2-3
Pickup available daily until December 31, 2021
Reservation required 24 hours in advance
Winter Wellness
ZEN Winter Treatment at The SPA. Tailormade for the cooler season, this rejuvenating treatment warms the body and spirit alike. A fragrant ginger foot bath eases cold, sore feet, while a hot stone body massage targets muscle stiffness and improves circulation. The beneficial properties of yuzu oil warm the body from within, giving the immune system a welcome boost.
In-house JPY 30,992, Day Spa JPY 36,052
Available from December 1, 2021 to February 28, 2022
Kids' Decked-Out Densha Den
Densha Den. Filled with engaging toys and games, this indoor kids' wonderland will be decked out with holidays cheer. Hosted at one of the Hotel's residential-style suites overlooking Tokyo Station, young guests can join holiday-themed activities and workshops as they watch Shinkansen trains go by.
Available for December 24, 25 and 26, 2021
Reservation required 24 hours in advance (maximum 2 groups per hour)
Hotel guests can reserve hourly slots starting 3:00, 4:00 and 5:00 pm

Fabulously Festive Staycations
Winter Retreat Package. This winter, get cosy in the heart of vibrant Marunouchi. Sink into indulgent bath rituals with a collection of luxurious products, and enjoy JPY 5,000 credit towards soothing spa treatments or fabulous dining experiences. Emerge feeling invigorated, energized and ready for new adventures. This package includes daily breakfast for two and a signature tote bag gift.
Starts from JPY 67,045
Available from November 1, 2021
Premium Marunouchi Package. Unwind with premium pampering perks nestled in the heart of Marunouchi. Leave the hustle and bustle of the city behind and spend quality "me-time" or "we-time": indulge in nightly free-flow cocktail hour, savour expertly prepared daily breakfast, enjoy premium high-speed internet and stay longer with a guaranteed late check-out until 4:00 pm.
Starts from JPY 69,045
Available from November 1, 2021
New Years at Marunouchi. Celebrate the arrival of a brand-new year in elegant style. Ideal for couples and families, this celebration package includes dinner for two, served at MAISON MARUNOUCHI or in the privacy of the room. Begin 2022 on a delectable note with breakfast at SÉZANNE, which includes an elegant composition of Scrambled Eggs with Truffle or Shirako Omelette, Caviar, Viennoiserie Basket, half bottle of Krug (for 2 persons), freshly squeezed juice, and more.
Starting from JPY 171,175
Available only on December 31, 2021
For Room reservations: call +81 3 5222-1255 or book directly online.
For MAISON MARUNOUCHI reservations: call +81 3 5222-5880 or book directly online.
For SÉZANNE reservations: call +81 3 5222-5810 or book directly online.
For Spa reservations: call +81 3 5222-7222.
Guests can also contact the Hotel via the Four Seasons Chat.
Unless otherwise specified, the prices mentioned in this press release are inclusive of consumption tax and service charge.
---
---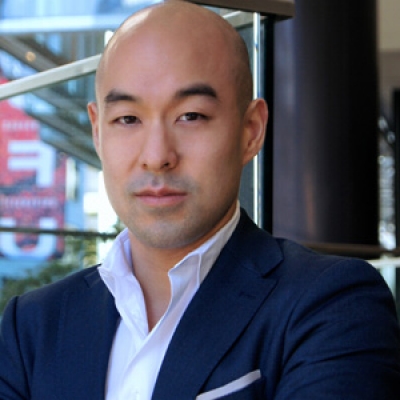 Shingo Kido
Director of Public Relations and Communications
Pacific Century Place Marunouchi, 1-11-1 Marunouchi
Tokyo, Chiyoda-ku 100-6277
Japan
---
Four Seasons Hotel Tokyo at Marunouchi
PRESS KIT

Visit Four Seasons Hotel Tokyo at Marunouchi Website