Back
Four Seasons Hotel Tokyo at Marunouchi Welcomes New General Manager Charles Fisher
January 26, 2021,
Charles Fisher makes the move from Orlando, USA to Tokyo, Japan as General Manager of Four Seasons Hotel Tokyo at Marunouchi, poised to enter an exciting new phase of operations.
Charles comes to his current role with more than 20 years of Four Seasons experience and an unwavering belief in the power of positive thinking. Combining expertise with enthusiasm, he is set to lead Tokyo's premier boutique hotel into the future. "With the hospitality landscape evolving so rapidly around us, we're focusing on innovation and adaptation – while still staying connected to our guests and creating customised experiences in the way only Four Seasons can," he explains.
Indeed, with just 57 rooms tucked away in the prestigious Marunouchi district, this intimate hotel is uniquely suited for personalised stays. Expect impeccable luxury imbued with warmth, as heartfelt service brings traditional Japanese hospitality to life. "From our front office staff to our guest experience officers, here is a team that takes great pride in knowing each guest, anticipating their needs and tailoring their experience. This could mean making life simpler in terms of navigating the city or organising a celebration, or it might mean creating moments of joy and wonder throughout their stay," says Charles, noting that the staff collectively fulfil the role of okami (the traditional hostess at a ryokan).
Inspired by a positive vision of the future, this Four Seasons property is also on the cusp of a major renovation project, focused around its food-and-beverage offering. The new dining destination – "which will be a go-to experience in Tokyo" – will be unveiled in the summer of 2021.
An "airline baby" whose father worked with British Airways, Charles enjoyed a nomadic childhood, moving homes every few years: Bahrain, Mexico City, Miami, Cairo and Beijing. After completing a four-year degree in hotel and restaurant management at Oxford Brookes University in the UK, he joined the front desk at Four Seasons Hotel London at Park Lane. "I graduated on Friday, joined Four Seasons the Monday after – and have never looked back since," he smiles.
With a swiftly-progressing career in hotels, the travels continued. After London came a stint at The Pierre in New York (then a Four Seasons Hotel), followed by promotions that took Charles and his family to the West Indies, Thailand, Singapore and Hawaii. As Resort Manager at Four Seasons Resort Lanai, he played an instrumental role in the property's dramatic transformation, then spent the next few years at Four Seasons Orlando at Walt Disney World Resort.
To date, Charles has lived in 19 different locations around the world. Across continents, properties and teams, the key to his success has been a solution-focused approach, founded on the belief that every challenge, no matter how big, has a positive resolution. Along with its fair share of adventure, this lifestyle has also given him a "global citizen mindset," creating a deep appreciation for the cultural diversity that exists in our world.
What's the most important lesson he's learned? "It's my responsibility to adapt to a new location. I think that's particularly true in the workplace. When you're in a leadership role, it's easy to walk in and expect the team to reshape itself around you – but if you're nimble and can adapt to them, that works so much better," he says.
For Charles, mutual respect and care form the bedrock of any successful transition. They also happen to be the reasons behind his decades-long tenure at Four Seasons. As he reflects, "Time and time again, I've witnessed the company's commitment to people, to doing the right thing." The brand's leadership in the market is another source of fulfilment: "I genuinely enjoy operating at this level of the luxury hospitality business. It's demanding and there's little room for error, but that's what makes it exciting and, ultimately, satisfying."
When he's not at work, Charles loves to spend time with his family, be it playing sports with his daughters, cooking a meal together with his wife, or enjoying a day out in the countryside. Being an avid photographer, you might also find him cataloguing his collection of more than 94,000 photographs – or out and about in search of his next photo story.
---
---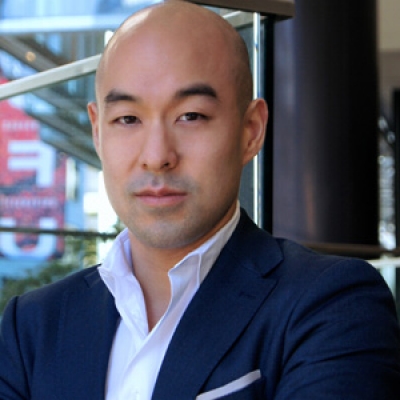 Shingo Kido
Director of Public Relations and Communications
Pacific Century Place Marunouchi, 1-11-1 Marunouchi
Tokyo, Chiyoda-ku 100-6277
Japan
---
Four Seasons Hotel Tokyo at Marunouchi
PRESS KIT

Visit Four Seasons Hotel Tokyo at Marunouchi Website