Back
The Journey Begins: MAISON MARUNOUCHI at Four Seasons Hotel Tokyo at Marunouchi Now Taking Reservations, with SÉZANNE Next in Line
Diners can book their tables at Tokyo's most-awaited dining destination, set to open this summer
May 26, 2021,
Poised to welcome guests this summer, the highly-anticipated dining destination at Four Seasons Hotel Tokyo at Marunouchi is now accepting reservations. Led by Michelin-starred Chef Daniel Calvert, the upcoming epicurean hub consists of two distinct venues. MAISON MARUNOUCHI, the lively French bistro, will open on June 1, 2021 and has started taking bookings here. SÉZANNE, the French fine dining restaurant, is set to open its doors on July 1, 2021 and will begin taking reservations on June 1.
"We're very excited to bring a new addition to the incredible gastronomic scene of Tokyo, and particularly Marunouchi," says General Manager Charles Fisher. "Our guests can expect extraordinary drinks and dining, delivered in a wonderfully inviting ambience." Indeed, in keeping with the Hotel's ultra-boutique tenor (the Marunouchi property has just 57 rooms and suites), the culinary journey promises to be intimate, engaging and deeply personalised.
With a Michelin star under his toque, Daniel is the lynchpin of this ambitious new offering. Coming from Belon in Hong Kong, which he led to #4 on Asia's 50 Best Restaurants list, Daniel brings with him an incredible attention to detail that can be felt across the Hotel's food and beverage experience – from breakfast in bed to power brunches and celebratory feasts with family and friends.
All-Day Gourmet Dining at MAISON MARUNOUCHI
At MAISON MARUNOUCHI, the culinary team serves up fresh interpretations of bistro classics, guided by Daniel's vision. All-time favourites are masterfully elevated and presented with thoughtful simplicity, against a canvas of gliding Shinkansen bullet trains and spectacular views of Marunouchi district. With concept-driven dining from breakfast through dinner, this sociable spot is set to become a mainstay for in-house guests and the local community alike. "Our menu here is highly approachable," explains Daniel. "We want Tokyo to enjoy our world-class hospitality at any time of the day, whether it's a morning meeting, afternoon tea or post-work drinks."
The breakfast menu features an array of signature dishes. The avocado toast is composed of an entire avocado on SÉZANNE sourdough, brightened by yuzu pepper and Thai basil, while the egg Hollandaise is made with organic eggs from Yamanashi, battered, crisped and served on a bed of parmesan cheese and baby leaf spinach. Even the French toast tastes distinctive: cooked with maple syrup, the caramelisation imbues each bite with a richness of texture and flavour. In the afternoon, guests can savour bistro-style plates, crafted with finesse: the perfectly-crisp monkfish with peas, the wagyu beef cheeks braised in bourguignon sauce, the tandoori spiced frog's legs with curried lentils, and the silken chicken liver parfait, served with riesling apricot gelée. Afternoon Tea also promises to be special, with new ways to serve teatime traditions.
Envisioned by award-winning architect André Fu, the aesthetic at MAISON MARUNOUCHI echoes the energy and vitality of Tokyo Station next door. Featuring an interplay of tangerine orange and British racing green, André's vibrant palette is anchored by Thonet chairs and a communal table at the centre, perfect for mingling and connecting. The iconic bar, overseen by Head Bartender Koichi Urata, will serve classic cocktails, a selection of Japanese gins and whiskies, and mocktails infused with herbs, fruits and flowers.
Precision Meets Poetry at SÉZANNE
Poised to become a favourite among epicures, SÉZANNE offers a distinctive blend of gastronomy and design, seamlessly woven together to engage both the palate and the gaze. Guests can discover dynamic French cuisine, crafted with a light touch and plated with flawless precision: "everything on the plate is there for a reason." Employing a technique-driven approach, Daniel focuses on updating classic recipes and personalising courses – sometimes even within the same seating.
Regularly-updated menus feature fine seasonal ingredients procured from prefectures around Japan, complemented by a revolving selection of Champagne, wine and sake curated by Sommelier Nobuhide Otsuka. Start with drinks at the Salon, backdropped by inspiring views of Tokyo, then take a seat in the contemporary dining room, where the show kitchen offers an intriguing window into the cookery process. Restaurant Manager Simone Macri welcomes diners with warmth and engaging table service, creating a series of memorable moments. The journey concludes with a classical dessert experience by Pastry Chef Elwyn Boyles, whose artful creations are centred around flavour and balance.
The evocative yet understated interiors have been brought to life by André. "Our aim is to engage the senses, thus allowing Daniel's layered yet pure cuisine to take centre stage," he says. At SÉZANNE, quiet elegance meets André's signature language of relaxed luxury. The main dining area is fresh, modern and tactile – a welcoming salon that invites intimate conversations and cosy interactions. Effervescent colours flow into soft curvilinear silhouettes, with a poetic sense of place evoked by subtle detailing – from panelling wrapped in French Lelièvre silk to carpets that reflect the artistry of Japanese gardens.
MAISON MARUNOUCHI is scheduled to open on June 1. To reserve a table, click here.
SÉZANNE will open on July 1 and will accept bookings from June 1.
---
---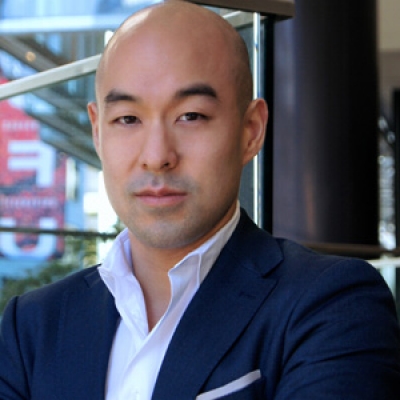 Shingo Kido
Director of Public Relations and Communications
Pacific Century Place Marunouchi, 1-11-1 Marunouchi
Tokyo, Chiyoda-ku 100-6277
Japan
---
Four Seasons Hotel Tokyo at Marunouchi
PRESS KIT

Visit Four Seasons Hotel Tokyo at Marunouchi Website