Back
Join Chef Daniel Calvert for a French Culinary Journey: SÉZANNE at Four Seasons Hotel Tokyo at Marunouchi is Now Open
After a season of anticipation, Tokyo's newest dining destination is ready to welcome guests
July 1, 2021,
A jewel in the heart of downtown Tokyo, SÉZANNE at Four Seasons Hotel Tokyo at Marunouchi open its doors on July 1, 2021. Evoking a singular blend of gastronomy and design, SÉZANNE is a place where globetrotting epicures and the local community come together to savour extraordinary French cuisine in a warm, inviting ambience. Reflecting the Hotel's ultra-boutique tenor (the Marunouchi property has just 57 rooms and suites), the culinary journey promises to be intimate and deeply personalised.
The much-anticipated opening comes after two years of meticulous planning, led by a team of exceptional talent from around the globe. With a Michelin star under his toque, Chef Daniel Calvert from the UK is the lynchpin of this ambitious new offering. Coming from Belon in Hong Kong, which he led to #4 on Asia's 50 Best Restaurants list, he has centred his vision for SÉZANNE around classically rooted and regionally inspired French cuisine.
The omakase menus feature elements of the local terroir in the form of fine seasonal ingredients. Daniel and his team work closely with select Japanese producers and purveyors, sourcing their star ingredients from prefectures around the country. Dishes are crafted with a light touch and plated with flawless precision. "Everything on the plate is there for a reason," says Daniel, who employs a technique-driven approach to update classical ideas while still preserving French flavour profiles.
Take, for instance, the corn sourdough. Made from Hokkaido corn, which is renowned for its sweetness, each loaf at SÉZANNE traces a carefully designed route. After being slow-dried for a week, the kernels are plucked from the cob to make polenta, then naturally leavened with a homemade yeast created by Daniel several years ago. The deep-hued, corn-flecked slices are paired with a salted and beautifully cultured fresh butter from Brittany.
The dynamic dining experience is supported by regularly updated menus, engaging interactions with the service team, and a feature window that brings the energy of the kitchen into the dining room. Conclude the journey with classical, finely balanced desserts by Pastry Chef Elwyn Boyles, whose craft was perfected at award-winning kitchens in London and New York.
Complementing the cuisine are poetic interiors that speak a language of relaxed luxury, brought to life by André Fu. The Hong Kong based architect conjures a palette of contemporary hues – mineral blues, dusty pinks, warm greys – that flow into soft curvilinear silhouettes, setting a tone that is refined yet approachable. A discerning eye will note the subtle detailing, from panelling wrapped in eucalyptus wood and Lelièvre silk, to carpets etched with Japanese garden motifs. As André notes, "Our aim is to engage the senses, thus allowing Daniel's layered yet pure cuisine to take centre stage."
SÉZANNE's revolving selection of Champagne, wine and sake is curated by Sommelier Nobuhide Otsuka from Yokohama. With an impressive by-the-glass offering, this eclectic library ranges from legendary Old World producers to unsung heroes found on newer shores. Director of Restaurants and Bar Stephane Rabot from France and Restaurant Manager Simone Macri from Italy team up to tailor a memorable dining experience for every guest, delivered through warm and thoughtful table service.
Over at the Salon, French-style panelling and vintage-inspired chairs gaze out at the most quintessential of Tokyo views – gliding high-speed Shinkansen trains and the prestigious Marunouchi district. This stylish rendezvous bookends the culinary experience. Begin the evening with a Champagne toast, a ritual that is poised to become a pre-dinner tradition for regular guests. Afterwards, end the night here with mignardises and wine. Patrons can also discover the Champagne Trolley, a handpicked selection of labels in the league of Krug and Ulysse Collin, as well as highly-sought after wines from the cellar including Prieuré Roch.
"What really sets apart SÉZANNE is that every single element builds towards Daniel's distinctive vision," says General Manager Charles Fisher. "We can't wait for guests to experience the result of this exceptionally collaborative process."
SÉZANNE offers degustation menus for lunch and dinner, updated frequently to reflect fine seasonal ingredients. The destination includes a Chef's Table, an intimate venue where diners can interact closely with Daniel.
Omakase Lunch Menu
Starting at: JPY 9,500 (JPY 12,018 inclusive of taxes)
12:00 noon to 2:00 pm (last order at 1:45 pm)
Omakase Dinner Menu
JPY 24,500 (JPY 30,993 inclusive of taxes)
6:00 to 8:00 pm (last order at 7 pm / last seating at 6:30 pm)
Chef's Table Room Charges
Lunch: JPY 50,000 (JPY 55,000 inclusive of taxes)
Dinner: JPY 80,000 (JPY 88,000 inclusive of taxes)
SÉZANNE is closed on Monday and Tuesday. The restaurant welcomes guests from July 1, 2021. To reserve a table, click here.
---
---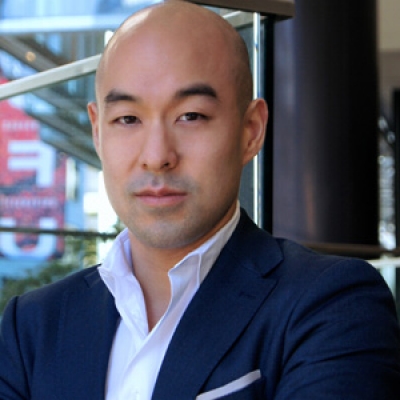 Shingo Kido
Director of Public Relations and Communications
Pacific Century Place Marunouchi, 1-11-1 Marunouchi
Tokyo, Chiyoda-ku 100-6277
Japan
---
Four Seasons Hotel Tokyo at Marunouchi
PRESS KIT

Visit Four Seasons Hotel Tokyo at Marunouchi Website